Athena SWAN Career Development Workshop – Mentoring in Queen's
Embedding Athena Swan in the working life of the school.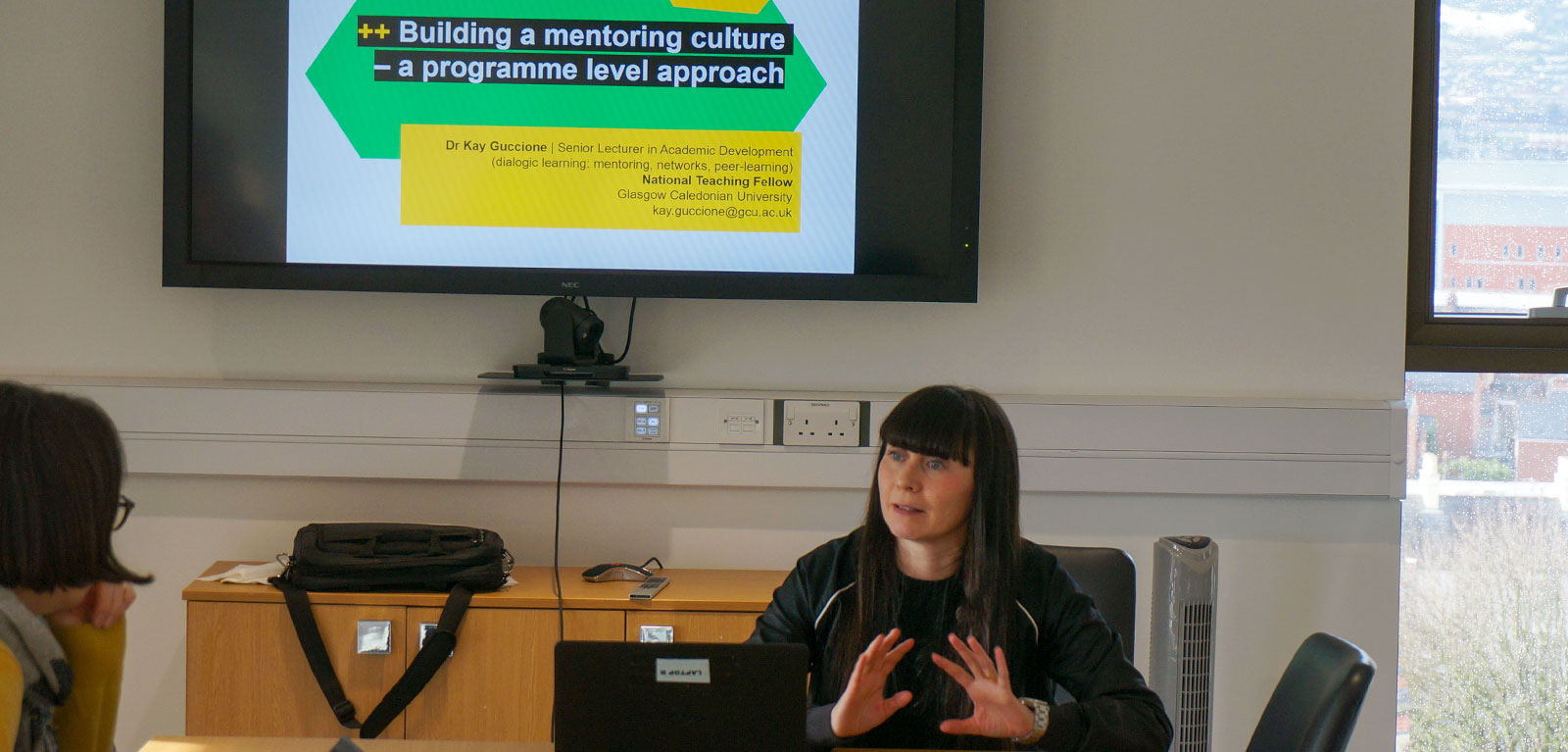 As part of the ongoing Athena SWAN work, the School of Law organised a career development workshop on the 11th of February 2020. The theme of this year's workshop was the practice of mentoring, its significance among colleagues and doctoral researchers within the School and its impact on their career progression. Dr. Kay Guccione from Glasgow Caledonian University opened the session by sharing her personal experience of designing mentoring and coaching programmes for researchers.
Building upon that, Prof. Karen McCloskey and Paul Monahan outlined the existing mentoring provision within Queen's University Belfast, and how it could be beneficial for everyone involved. The session ended with a discussion session where the participants got to evaluate the existing mentor-mentee system in the School and make suggestions about how it could be improved in the future.