Inaugural "Health Law and Ethics" Seminar by Dr Aisling McMahon
Biotechnology, Patents and Licensing for 'Ethical' Use – A Regulatory Opportunity?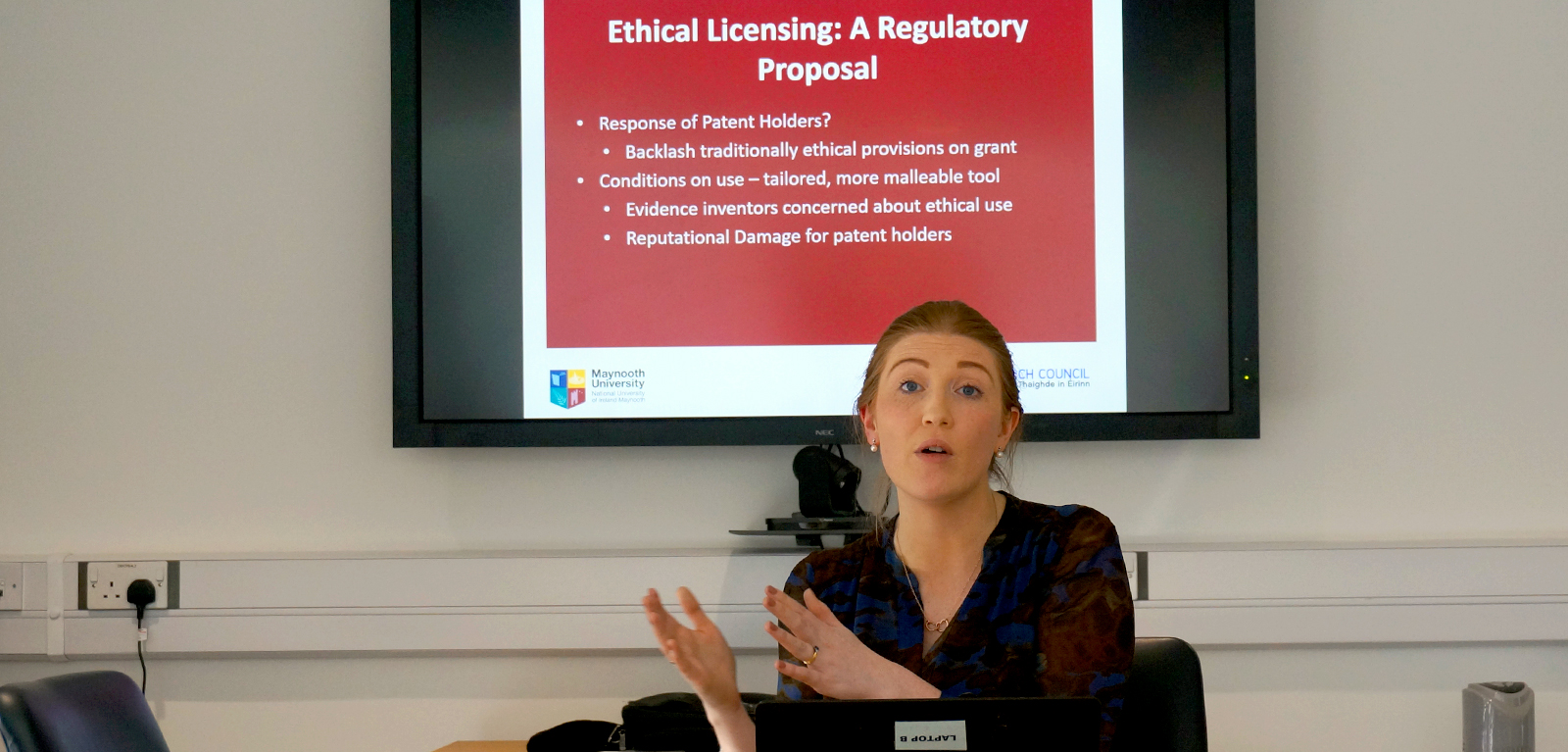 On Thursday 27 February, the School of Law welcomed Dr Aisling McMahon, Assistant Professor from the Department of Law at Maynooth University for the delivery of the inaugural seminar of the "Health Law and Ethics" seminar series. Her seminar was entitled 'Biotechnology, Patents and Licensing for 'Ethical' Use: A regulatory Opportunity?' She spoke on the implications and extents of licensing of patents and their potential utilisation and application on new technologies in the development of ethical usage.
Her research included a case study on the recent ethical and safety licensing restrictions from the Broad Institute which included their prohibitions for usages on gene drives, creation or termination of sterile seeds, and modifications of tobacco. While she commended the Broad Institute's aims of mapping restrictions onto existing issues, she raised several additional concerns. Her main area of critique emphasised the possible conflicting interests and incentives and the varying approaches, scope, and issues of transparency in regard to licensing restrictions formulated by patent holders and private companies. To address this, she argued the need for further consideration and integration of the role of patents in the crafting of broader regulatory frameworks.
Dr McMahon concluded that future developments for ethical regulatory structures should operate at national, regional, and international levels. This would create an effective and monitorable framework that can be adjusted to suit the changes of technological or societal progress.