Wellcome Trust Research Workshop: Patient Safety and Redress
On Friday 6 March, the School of Law hosted the Wellcome Trust Research Workshop.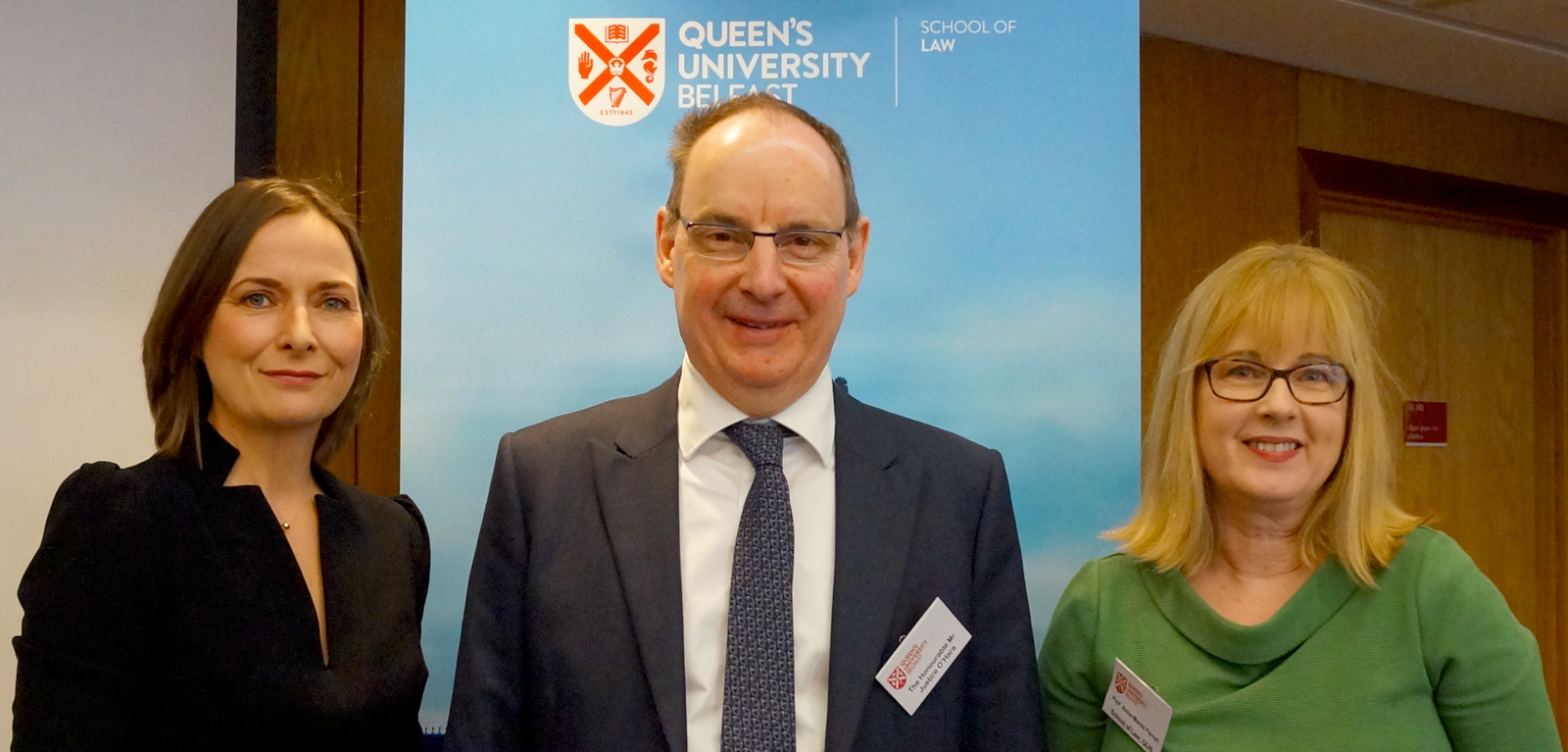 The conference addressed the frameworks of patient safety and redress within medical policy and ethics. Introductions and opening remarks were made by Professor Robin Hickey, Head of the School of Law, and Professor Anne-Maree Farrell.
The keynote speech delivered by the Honourable Mr Justice John O'Hara focused on the inquiry into deaths related to hyponatremia complications in Northern Ireland over the past two decades. Justice O'Hara summarised the five major cases central to the inquiry, all concerning the deaths of young children. He highlighted issues such as missing records, inconclusive investigations, lack of reports, and mistakes, as possible factors which may have ultimately led the patients to these consequences. He emphasised that one of the main disappointments in the inquests of these deaths was the level of resistance from doctors which demonstrated a deeply entrenched culture of protection within the medical field.
Ms Anne Dillon, a solicitor into the inquiry, stressed that improvements to the duty of candour would require this culture to change. She further added that going forward, nine recommendations from the Department of Health will be implemented – the main ones being: patient safety, regulatory systems, and candour.
Over the course of the day, the conference continued with a selection of talks from academics, legal practitioners, medical professionals, and policymakers, featuring topics on rogue doctors, healthcare scandals, patient safety, implementations of open disclosure, clinical negligence, and patient redress.