Women in Law – An Insight into Law Graduate Careers
QUB Woman in Law is a Lean In Circle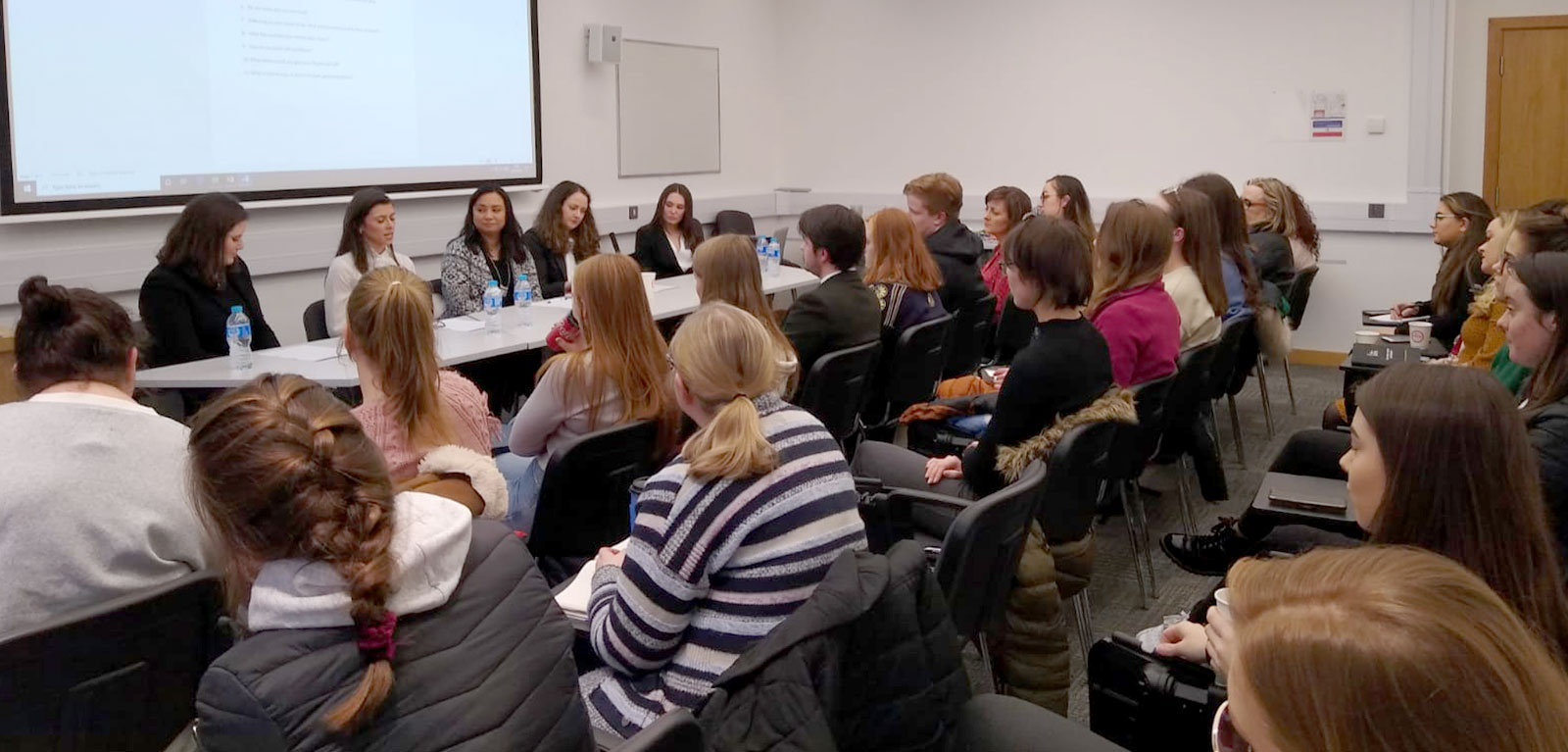 On Thursday 20th February, the Women in Law & Leadership team hosted a panel event entitled 'An Insight into Law Graduate Careers'. Students got to hear about panels' personal experience as well as a general overview of the different qualification routes in Northern Ireland, England & Wales, plus alternative career opportunities.
The panel consisted of the following young professionals who were also recent Queen's graduates;
Sarah Minford, Pupil Barrister at the Bar of Northern Ireland,
Sasha Conlon, Trainee Solicitor at O'Reilly Stewart Solicitors,
Aimee Crilly, Trainee Solicitor at Tughans Solicitors,
Maria Pimentel-Mackle (Founding member of Women in Law/ advisory member now) - Contract Analyst at Factor (formerly Axiom Solutions), and
Katie Devlin - Trainee Solicitor at the Attorney-General's Office.
The session was followed by an interactive Q&A session where the panel inspired members of the audience with the experience they had throughout their study and career journey. One of the key takeaway points was that it's important to constantly learn and stay grounded as uncertainty is the only certainty in a legal career.