Dr Alessandra Guida's lates book just published by Routledge
Dr Alessandra Guida has recently published her book "Biosafety Measures, Technology Risks and the World Trade Organization - Thriving and Surviving in the Age of Biotech" with Routledge.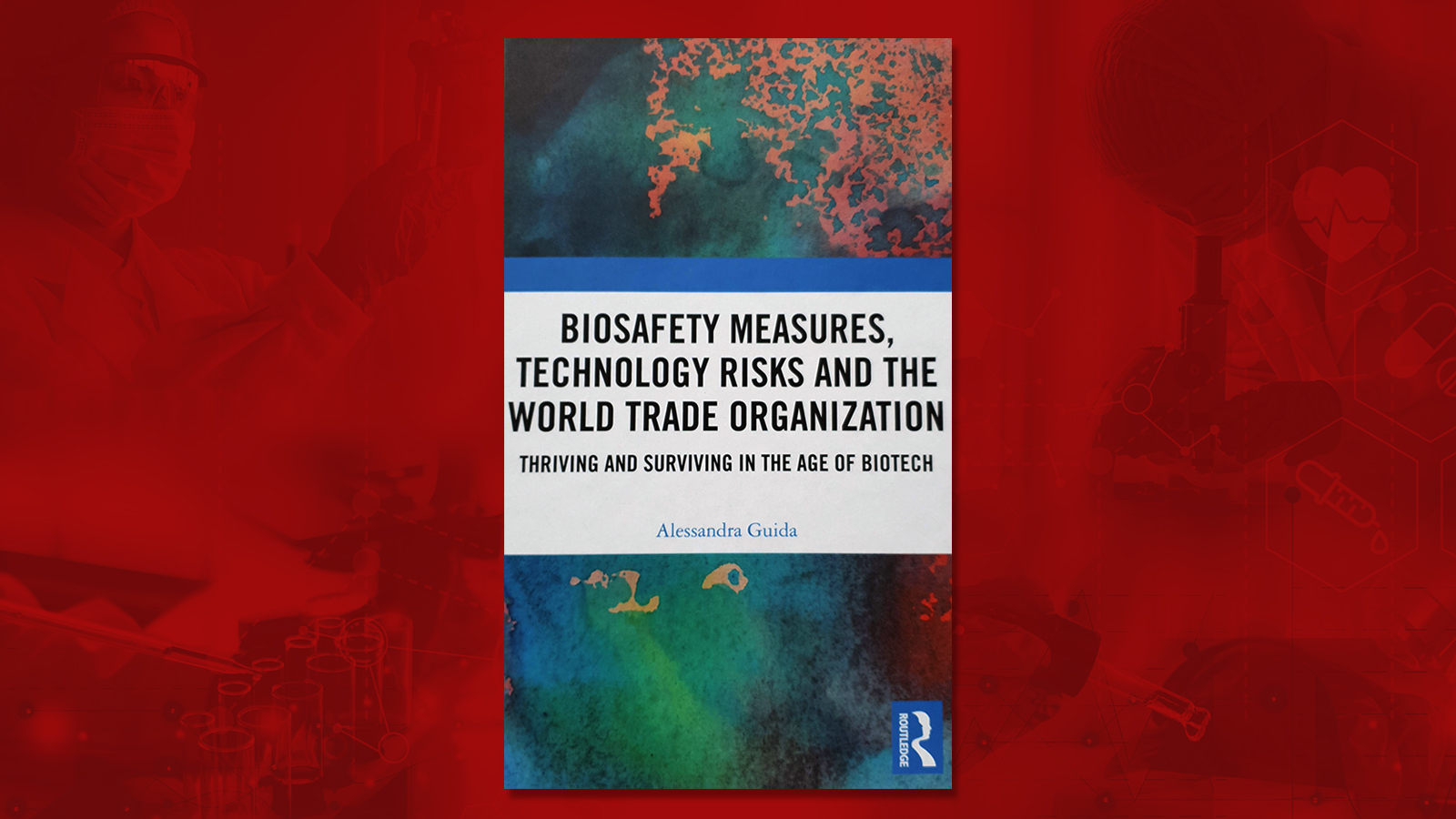 This book examines the work of the World Trade Organization (WTO), with a focus on the capacity of its judiciary to strike a reasoned balance between free trade in biotechnology and biosafety as to promote the 2030 Agenda for Sustainable Development and its Sustainable Development Goals. By adopting an innovative interpretation of the precautionary principle and proportionality analysis, the work offers normative suggestions to develop what the author terms "a constructive bridge of knowledge" between decision-makers, scientists, social experts and expert witnesses, which can support a judicial balance by design rather than by chance.
Biotechnology is sometimes regarded as a panacea for modern-day challenges, such as feeding a growing world population and counteracting climate-change problems, and a means of offering significant economic opportunities. However, biotechnology can present uncertain, though serious, risks to human health and the environment (i.e., biosafety). Trading biotech products magnifies these risks and benefits globally. This book explores the topical, though still underexplored, question of how to find a point of equilibrium between the revolutionary advancement offered by technology and the need to safeguard biosafety from uncertain, though potentially irreversible, technology risks. It offers a thorough analysis of normative, judicial and epistemic issues hindering a reasoned balance between trade and non-trade interests under the WTO. The work offers practical relevance for the resolution of legal disputes in contexts of uncertainty, as well as innovative theoretical contributions.
It will be a valuable resource for policymakers working on precautionary governance and management, scholars in the areas of trade law, human rights law and environmental law, law students and practitioners, as well as NGOs working in the field of new technologies, biosafety, sustainability and food safety.