International Women's Day at the School of Law QUB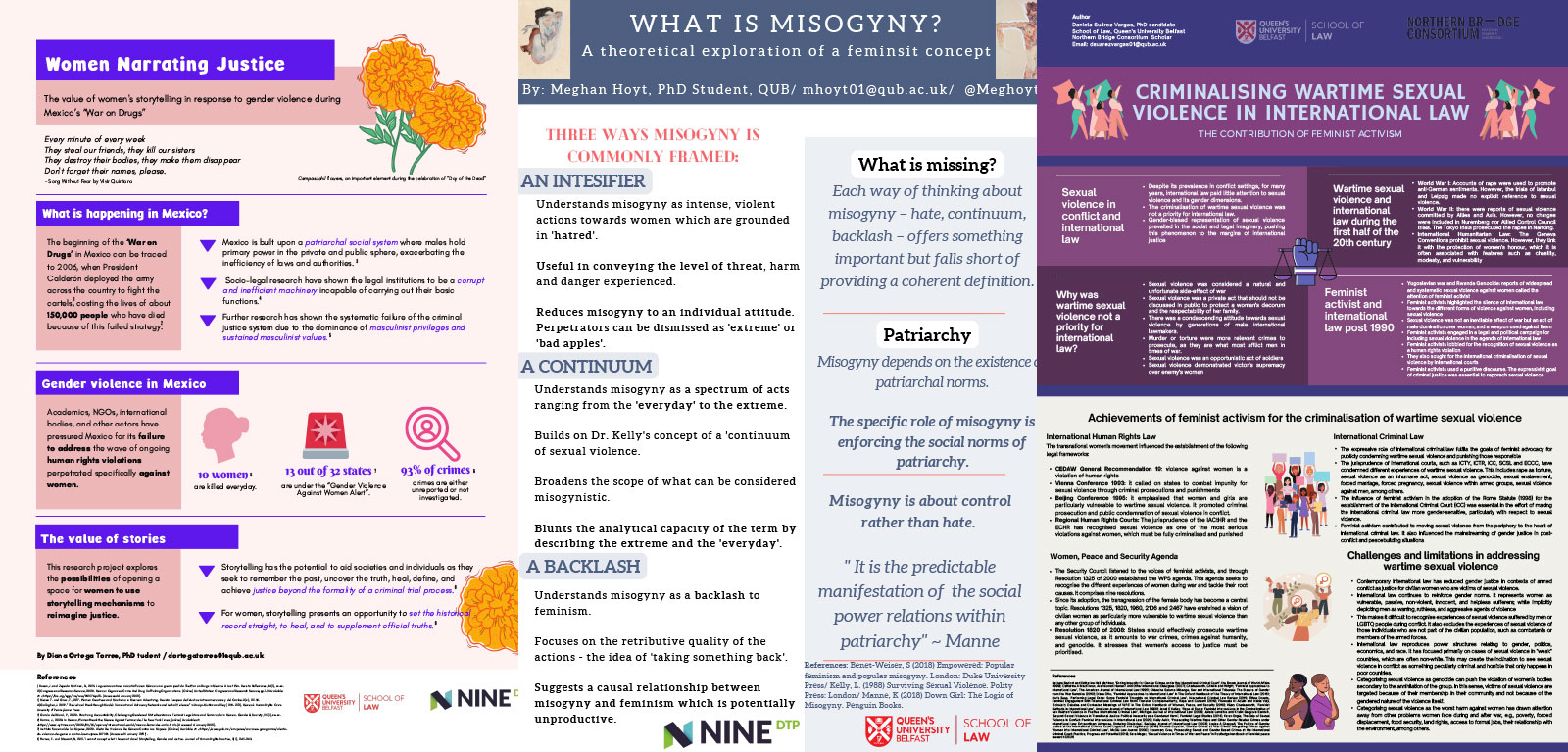 In recognition of International Women's Day, the Postgraduate Research Students in the School of Law at Queen's University Belfast have taken the opportunity to showcase some of the ongoing legal research around themes of gendered violence, gender equality, feminist activism and feminist theory.
Focusing on the role of the law and legal frameworks in the ongoing struggle for gender justice is central not only to understanding the pervasiveness and power of patriarchal structures, but also to engaging with how they can be resisted and dismantled.
These posters highlight the range and variety of feminist legal research taking place within our postgraduate community at Queen's University Belfast and the importance of this rich field of legal scholarship.
The School of Law Athena Swan Committee has supported this initiative as part of the School's commitments to celebrating the achievements of women researchers at all career stages within the School.
This virtual poster exhibition is accompanied by a series of LawPod episodes that will be released during spring 2022, which will feature interviews with inspiring women working in academia, the legal profession, and civil society who have used the law to advance social equality, tackle historical injustices or drive change within the legal profession.
Women Narrating Justice - D Ortega Torres
Feminist activism and international law - D Suarez Vargas