'Over the moon' about a PhD scholarship to study intra-UK trade in services in post-Brexit world
Congratulations to Gary Simpson, who is one of 12 scholarship winners coming to QUB Law in Autumn 2021 to study for a doctorate in law.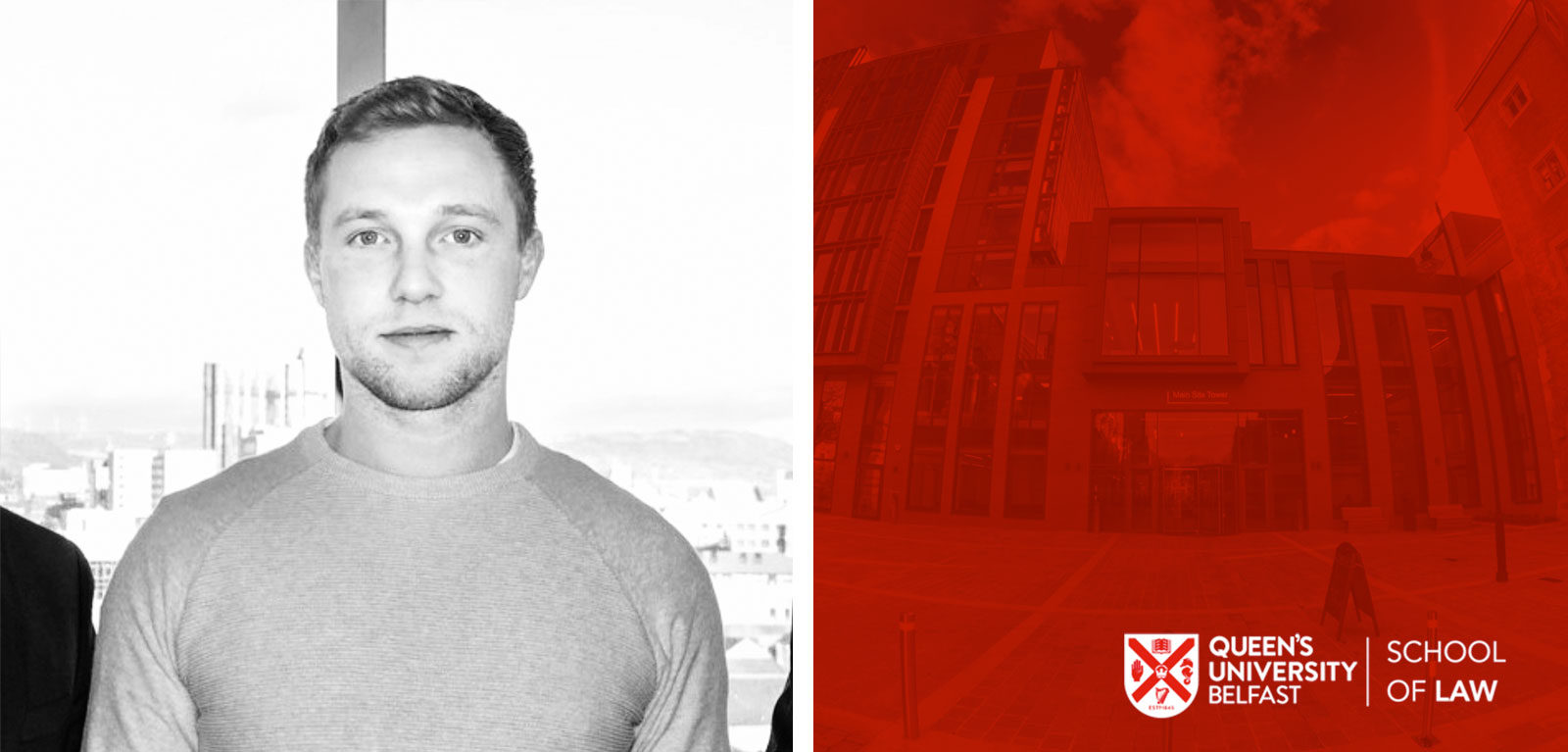 Gary, who did his undergraduate degree in history at the University of Ulster, followed by QUB Law's Masters in International Business Law, has been awarded a PhD scholarship from the Northern Ireland Department for the Economy.
Gary's project will explore the interplay between the UK regulatory framework for market integration and the regulatory autonomy of home nations in relation to services.
The project will be supervised by QUB Law's Dr Billy Melo Araujo and Dr Dieter Pesendorfer. Speaking about Gary's success, Dr Melo Araujo says:
"We are delighted to have Gary on board! His research stands to make an invaluable contribution in advancing the understanding of the legal dimension of intra-UK trade in services in a post-Brexit world."
Gary is delighted to have won a fully-funded scholarship and looks forward to the challenges and opportunities ahead:
"I'm absolutely 'over the moon' to have received this scholarship, and of course very grateful to QUB and the Department for the Economy, as well as Dr Billy Melo Araujo and Dr Dieter Pesendorfer for all their guidance. I'm really looking forward to beginning my research and spending another three years at this wonderful institution."