PhD Project with Potential to Impact on Peacebuilding Efforts in NI's Rural Communities
Congratulations Seanín who will be coming to QUB Law in Autumn 2021 to study for a doctorate in law.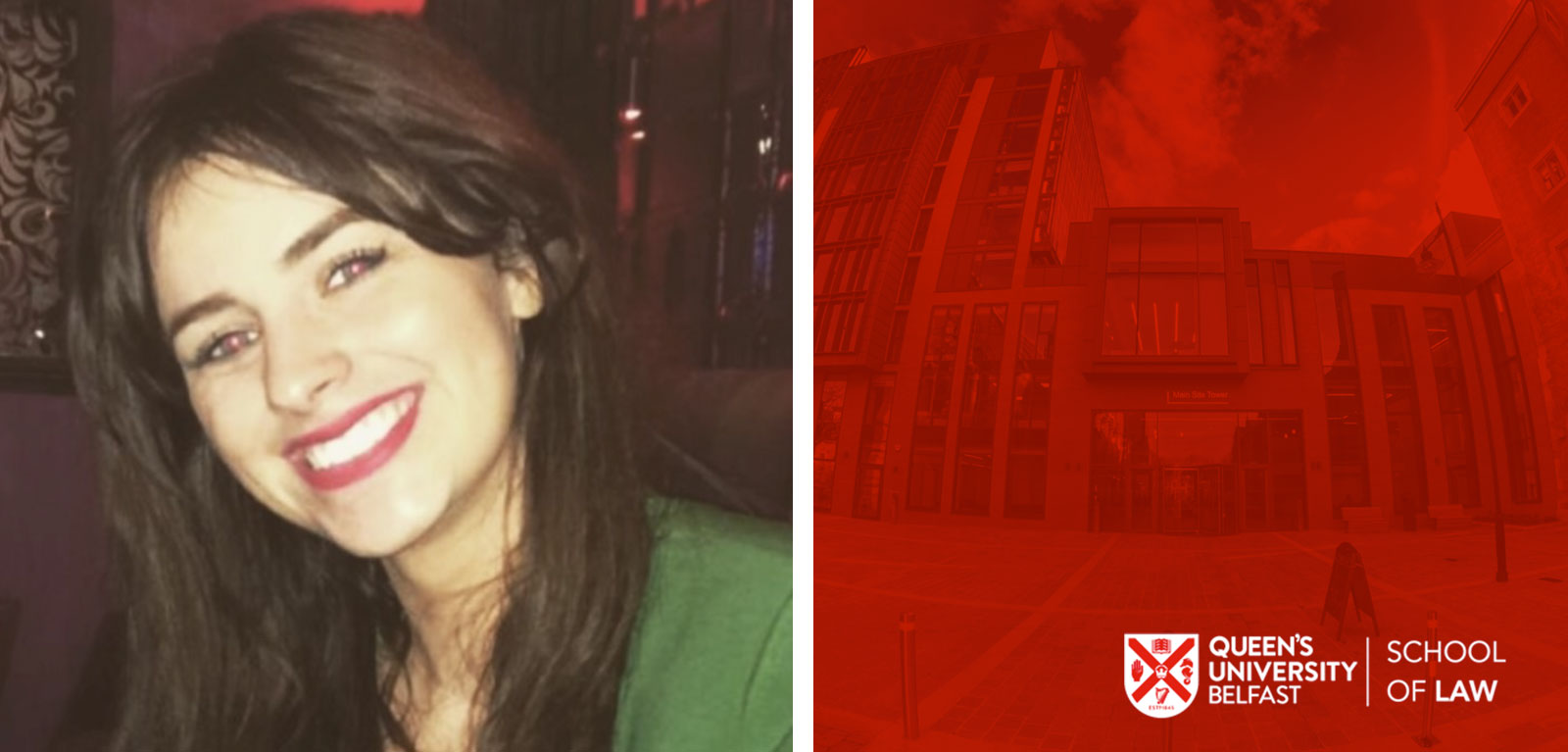 We were delighted to learn that Seanín Little has won a NI Department for the Economy award to support her doctoral research, which will commence this October.
Seanín's research will explore how effective the Northern Ireland peace process has been in structuring peace promoting reconciliation in rural areas. It will measure how rural areas have transitioned in the last 20 years, and how peace and reconciliation projects have contributed to this transition. Three key questions will be addressed:
What mechanisms have been put in place to deliver peace and reconciliation in Northern Ireland, and where have they been implemented?
What has been done to promote peace and reconciliation in rural areas of Northern Ireland, and who is driving these processes?
What needs to be done to strengthen peace and reconciliation in rural Northern Ireland to address the needs of the wider population?
Seanín told us that she is 'very excited at the opportunity to study for a PhD at QUB Law' where she will be under the joint supervision of Dr Cheryl Lawther and Dr Anna Bryson.
'I hope this research will shine a light on the remarkable efforts of peace and reconciliation made by rural communities in Northern Ireland and that the research can build on this peacebuilding work.'
Seanín's joint supervisors are delighted for her and they are looking forward to October when the PhD commences:
'We are both looking forward to supervising this exciting project and consider it to be one which has potential to impact upon peacebuilding efforts in Northern Ireland's rural communities.'