QUB Law is celebrating PhD scholarship success
Congratulations to Aoife Clements, who is one of 11 scholarship winners coming to QUB Law in October 2021 to study for a doctorate in law.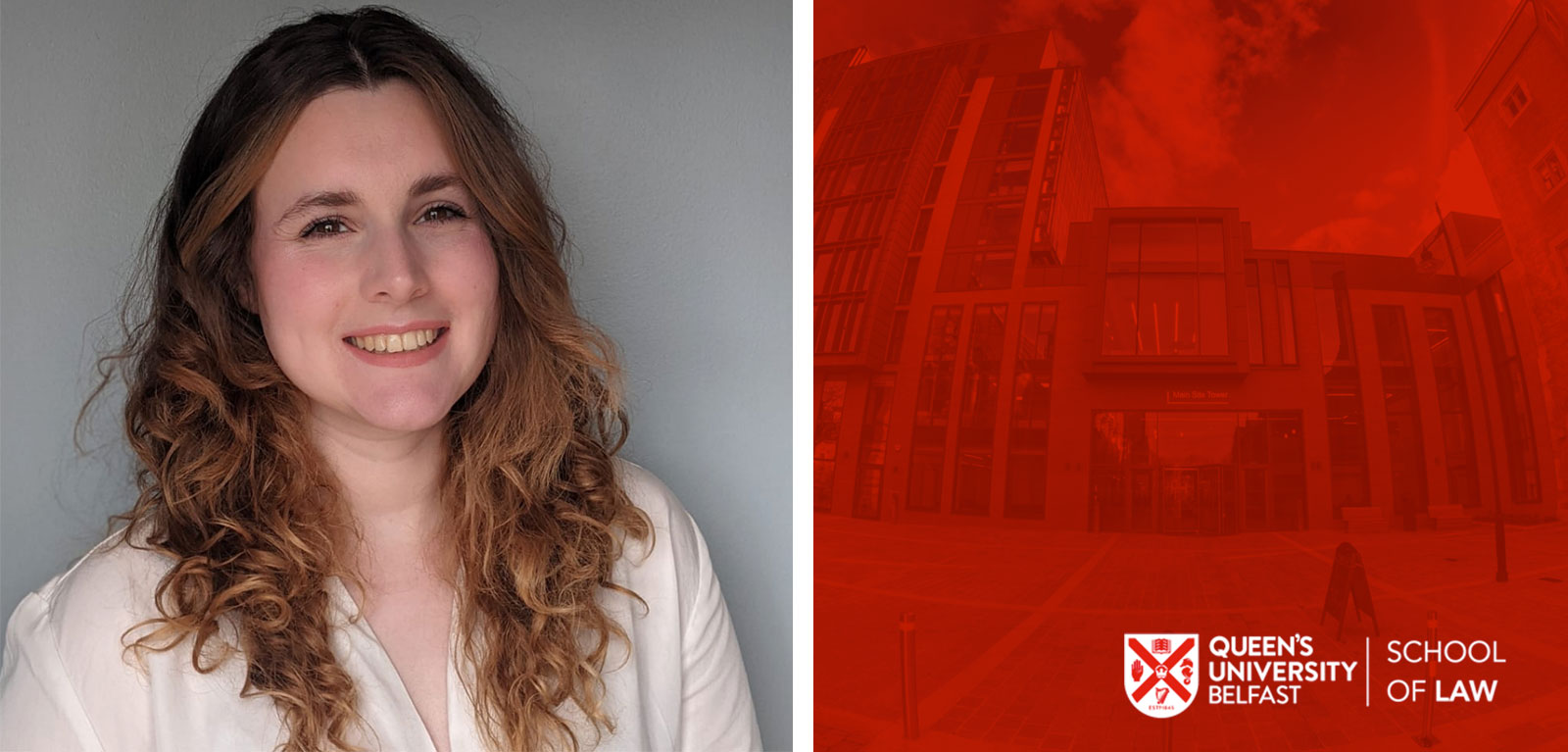 Aoife's scholarship is from the NINE partnership, a consortium of universities across Northern Ireland and the north east of England, which is funded by the UK's Economic and Social Research Council. Aoife won this scholarship against stiff competition: it's one of just 56 awards spanning seven different universities and a wide range of disciplines. Aoife did her undergraduate degree in anthropology and law at the London School of Economics, followed by a Master's in anthropology at Durham University. For her PhD she will explore how women experience the legal system when seeking redress for domestic abuse in Northern Ireland, and she will work collaboratively with Women's Aid Armagh Down on this project. "I am absolutely delighted to have been awarded this studentship. I really feel that this is an important project that will shed a vital light on the legal experiences of women in Northern Ireland. I can't wait to get started." Aoife will be supervised by QUB Law's Dr Kathryn McNeilly and Dr Ronagh McQuigg, alongside Professor Aoife O'Donoghue from Durham University. "This is a very exciting project grounded in collaboration with Women's Aid. Aoife's PhD work coincides with changes to the law in Northern Ireland offering legal protection from coercive control in the context of domestic abuse. Her work holds great potential to not only advance scholarly understandings of how the legal system is experienced but to make recommendations useful in shaping policy and practice also." Dr Kathryn McNeilly commented.