Erasmus at University of Trento
Undergraduate student Adele Patterson shares her Erasmus experience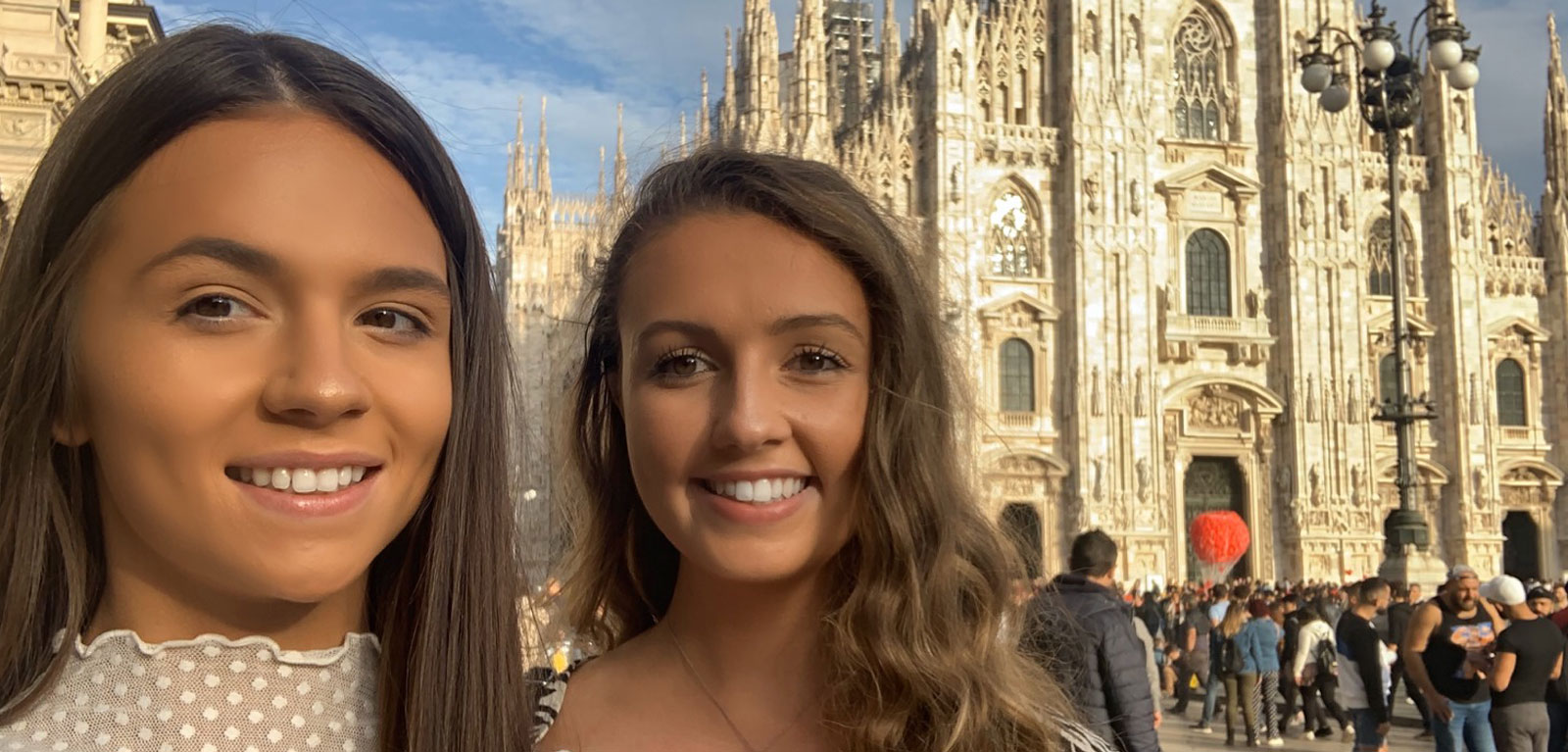 I had an amazing experience whilst on Erasmus. I went to the University of Trento in Italy. Most of all, I enjoyed experiencing a new culture and meeting new people from all over the world. I got to live a totally different way of life, which was completely different from normal life in Northern Ireland.
The university that I studied at had different teaching styles to Queen's and I was able to study modules that Queen's do not offer but that I was really interested in learning about. Not only did I get to study normal law modules, but I was also able to study Italian language classes even though I do not study a language subject. I really enjoyed these classes as I was able to learn some basic Italian and it meant that I was able to speak some Italian to the Italian students who went to the university. It was also useful when talking to locals who did not speak very good English.
The teachers at the university were also very helpful as they knew that I was an Erasmus student, and everyone was very welcoming and friendly. I joined the Trento Erasmus Student Network which I would highly recommend joining as there are ESN groups all throughout Europe. This made it easier to meet people and to make new friends that have now become friends for life. It allowed me to meet other students who were also visiting Trento on Erasmus and who came from different parts of the world. This meant that not only was I able to experience Italian culture but also numerous other cultures as well.
The ESN leaders organised for us to go on different trips and also organised different social events. We went to Oktoberfest in Munich and also to the Christmas markets in Innsbruck. These were some of my favourite times whilst I was away on Erasmus. It is great studying abroad as it means that you can easily visit other places in Europe. I also got to visit many places in Italy that I had always wanted to go, including, Venice, Milan, Verona and Lake Garda.
I loved living like an Italian and getting to eat lots of Italian food. Overall, I thoroughly enjoyed my Erasmus experience and would highly recommend it to others as it truly is a life-changing experience. I think that the experience has allowed me to become more confident and independent and it has also made me consider moving abroad in the future.