Student Profile: Andreas Maltan
QUB Law Student Andreas Maltan shares his journey through QUB and imparts some tips for future students thinking about a career in law.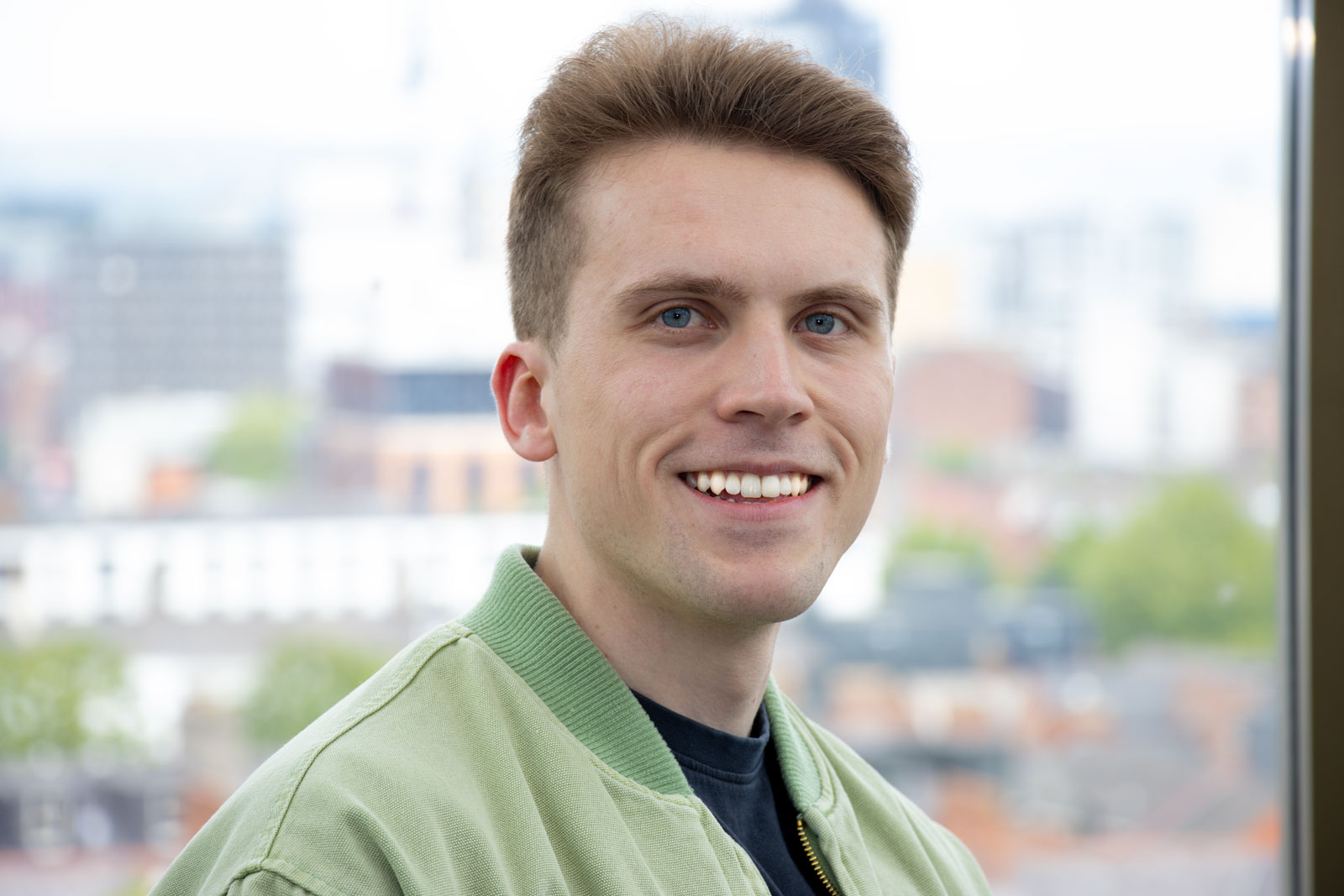 My name is Andreas Maltan, and I graduated from the QUB School of Law in 2022. I currently work at Factor Law, and I hope you can gain some insight from my experience of studying at the Queen's.
After graduating from the University of Ulster with a degree in political science, I chose to study Law at Queen's. Back then, I was still determining if a career in law was right for me, and I was conscious of the cost of funding my studies. So, instead of studying for a primary degree in Law, I chose an LLM based on modules that caught my attention.

I was contacted by a recruiter from Factor in my second semester; half a year later, I found myself working out of their Belfast office. This was my first legal experience, and I had never really "met" any solicitors or lawyers before then, except for the lecturers at Queen's.

Working at Factor continues to be a significant opportunity for me, and I don't believe I would have this opportunity if it weren't for my experience at Queen's. And – without question – if it weren't for the inspiring students and lecturers I met at Queen's, and the people I continue to meet.
Now, some two-odd years later, I am certain that a career in law is for me, and I am currently studying for a conversion + SQE course. But that is just because it suits me; I would encourage anyone not to worry about being the "right" fit for a career in law or the study of Law.

From my emerging perspective, I understand a lot is happening throughout the industry, and I understand there are some exciting career opportunities to be had. You can find work as a Legal Tech Specialist, Legal Project Manager, Legal Recruiter, Compliance Analyst, Financial Engineer, Business Developer, Paralegal, Legal Product Specialist, Trainee Solicitor, Apprentice Solicitor, etc. – to name a few. The potential is limitless.

It's important to manage your expectations and to be realistic about your goals. But in my small opinion, anyone with a great attitude and determination can find both their match in the legal industry and in the study of Law.
I am grateful for the confidence the QUB School of Law has helped me foster, and I would heartily recommend Queen's to anyone with a passion for law.