Book Launch: Intellectual Property Objectives in International Investment Agreements
"Intellectual Property Objectives in International Investment Agreements" Launched in December 2022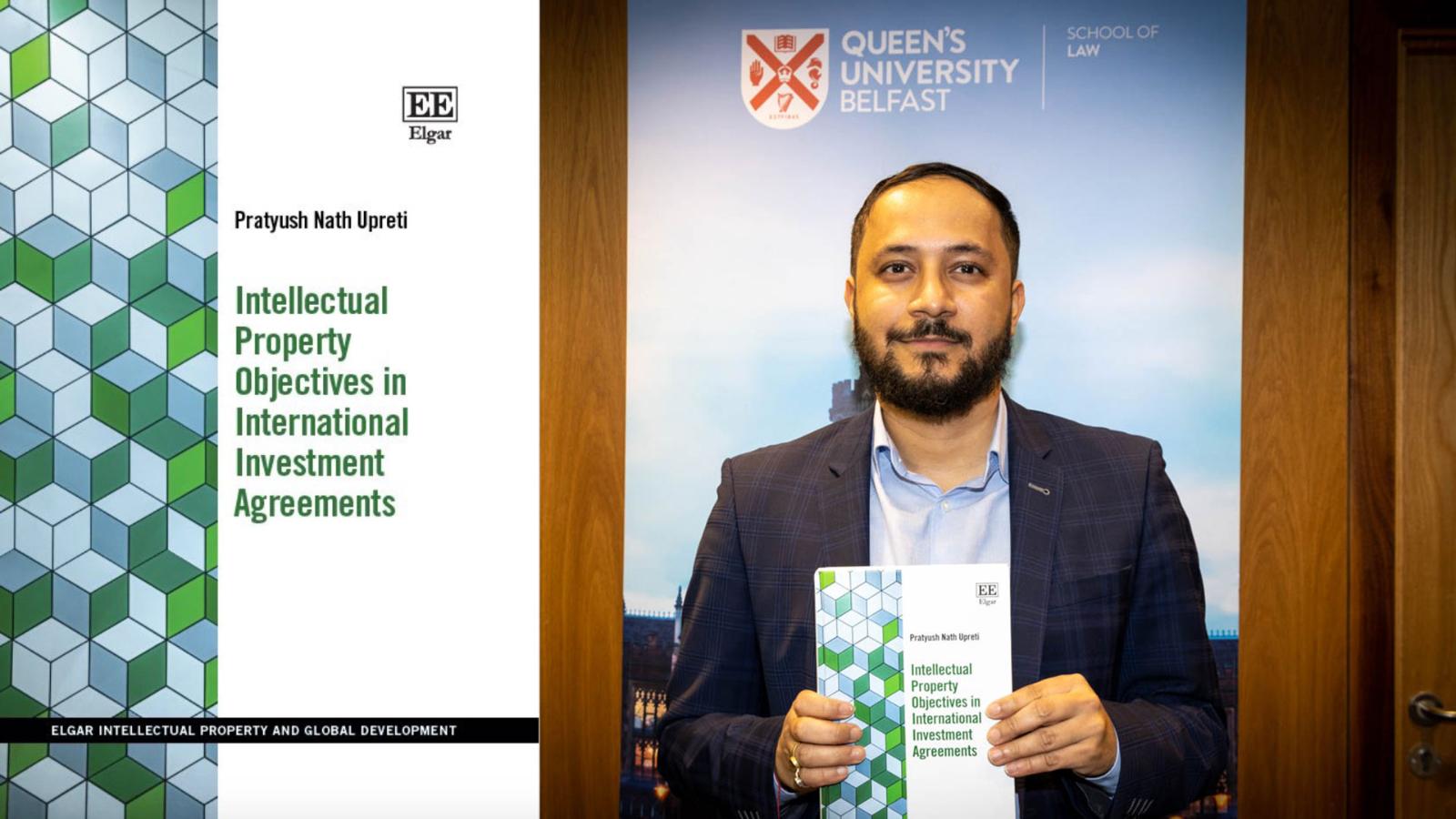 Dr. Pratyush Nath Upreti launched his latest book, "Intellectual Property Objectives in International Investment Agreements" on Friday 2nd December.
Professor Giancarlo Frosio from the School of Law chaired the book launch, while Professor Abbe Brown from the University of Aberdeen and Professor Peter K Yu from Texas A&M University School of Law commented on the book.
This timely book reconciles the competing objectives of intellectual property and international investment agreements. Throughout, the author examines the issues arising from recent intellectual property disputes in investment arbitration from the perspectives of national and international legal orders, providing a normative analysis to resolve the tension brought by intellectual property and investor-state dispute settlement interactions.
The analysis that the book offers is not confined to the intellectual property regime; it takes a pragmatic approach in terms of substantial analysis by also exploring the international trade regime, investment law and arbitration to address the key challenges to intellectual property and investor-state dispute settlement interaction. The author also considers the emerging and potential transformation of international intellectual property law, putting more emphasis on the need to shelter its intrinsic value.
This thought-provoking book will be a key point of reference for law scholars, practitioners, and students in both developing and developed countries who are interested in intellectual property, investment law, and arbitration. It is also an essential read for policy makers, government officers, and lawyers involved with trade and Investment agreement negotiations.
For more information about book, please visit:
https://www.e-elgar.com/shop/gbp/intellectual-property-objectives-in-international-investment-agreements-9781802204209.html