From Mexico to Belfast: A QUB graduate returning with a scholarship to study for her PhD at QUB Law
QUB graduate, Diana Ortega Torres, born and raised in Mexico, and currently teaching at Mexcio's ITESO University, is about to return to Belfast.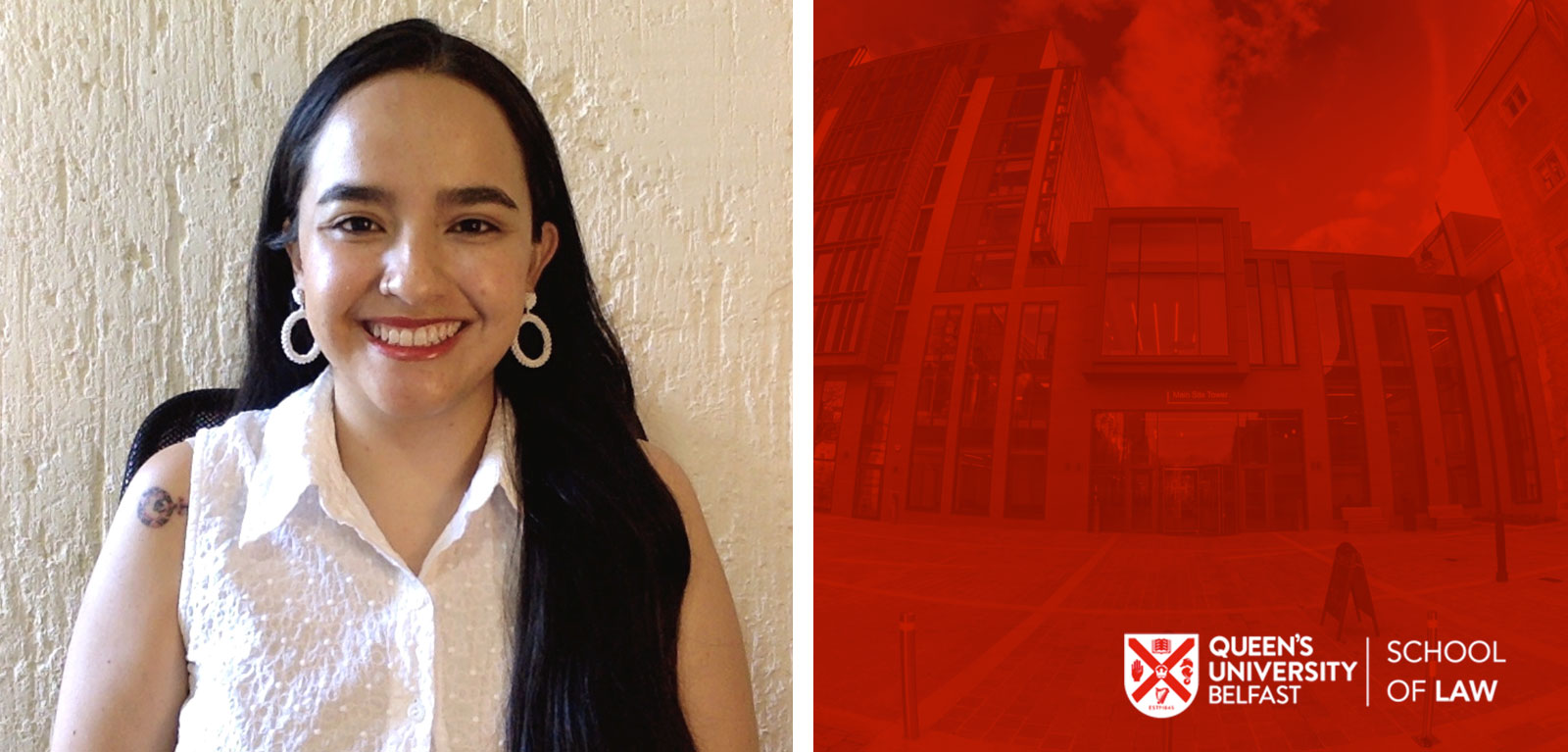 Diana has won one of just 16 international scholarships awarded in this year's ESRC NINE competition, which is by a partnership of universities across the north east of England and Northern Ireland.

The scholarship will allow Diana to complete a doctorate in law, during which she will explore how modes of storytelling affect conceptions of justice. Her focus will be gender-based violence in Mexico within the distinct setting of 'War on Drugs'. Diana told us: "I'm really excited to go back to QUB and the wonderful and rainy city of Belfast. The application process for this scholarship was arduous, but thanks to the wonderful support of my future supervisors we succeeded in the end. Thanks to this opportunity, I will move forward with my research regarding the power and potential that storytelling has in women's pursuit of justice during and after troubled times." Diana's research will be completed in collaboration with INTERSECTA, a feminist organisation committed to eradicating discrimination in Mexico. INTERSECTA is committed to identifying and understanding of discrimination and human rights violations from a feminist perspective, and to promoting public policy solutions that consider the different realities, needs and desires.
Diana's supervisors will be QUB Law's Dr Yassin Brunger and Professor Louise Mallinder, alongside Professor Siobhan Wills from Ulster University. Speaking about Diana's achievement and the PhD work ahead, Dr Brunger said: "We are delighted to have secured funding for Diana's unique and transformative project that is informed by decolonial feminist praxis. This is exactly the type of project that the academy needs more of. Congratulations Diana!"