African Scholars Research Network Launched at QUB
Supporting African Scholarship at Queen's University Belfast.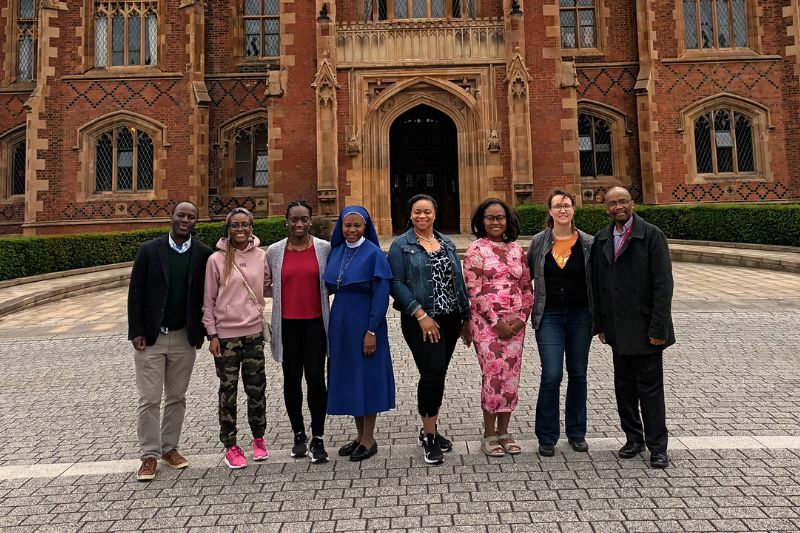 In November 2021, QUB put out an internal call, through the Research Culture Seed Fund, for projects to enhance the culture and environment in which research occurs within the institution. Dr Felicity Kalu (School of Nursing), Dr Dina Belluigi (Reader, School of Social Science, Education and Social Work), and Dr Gift Sotonye-Frank (School of Law) collectively applied. Of the fifty submitted applications from across the three faculties, their project was one of the eight successfully funded projects.
The African Scholars Research Network is a network of research-active scholars within QUB who identify as African-born or of African descent. In this context, the term 'African' indicates those who are African-born and those of African descent from the Caribbean, the UK, the EU, the USA, etcetera. The network is open to those undertaking research, including those reading for their postgraduate degree, researchers and academics.
Dr Gift Sotonye-Frank reflected on the network, "Being one of the three to initiate it has affirmed my sense of my strengths and the benefits that practicing them brings to colleagues and students. I am delighted that this initiative provides a collaborative space for African or African-born scholars and researchers within QUB and beyond."
Professor Joan Loughrey, head of the Law School, commented, "I want to congratulate my Law colleague Dr Gift Sotonye-Frank, Dr Felicity Kalu and Dr Dina Belluigi for their achievement in conceiving of, obtaining the funding for, and starting this major initiative. It is an important development for colleagues in the School of Law and across the University who are African-born or of African descent, and its goals are pressing and timely. "
Members of the Network within the School of Law include Dr Gift Sotonye-Frank, Lecturer (Education), Dr Adeniyi Olayode, Lecturer (Education), Dr Regis Simo, Lecturer and Dr Nkem Itanyi (Completed PhD Student).
Please check out the webpage for further information on the network's vision, mission and objectives.
https://www.qub.ac.uk/Research/Our-people/african-scholars-research-network/