Bridging Law and Tech: Expert Insights Enhance LLM Program at Queen's University Belfast
Dive into law and technology with real-world experts at Queen's LLM programme, gearing you up for a modern legal career!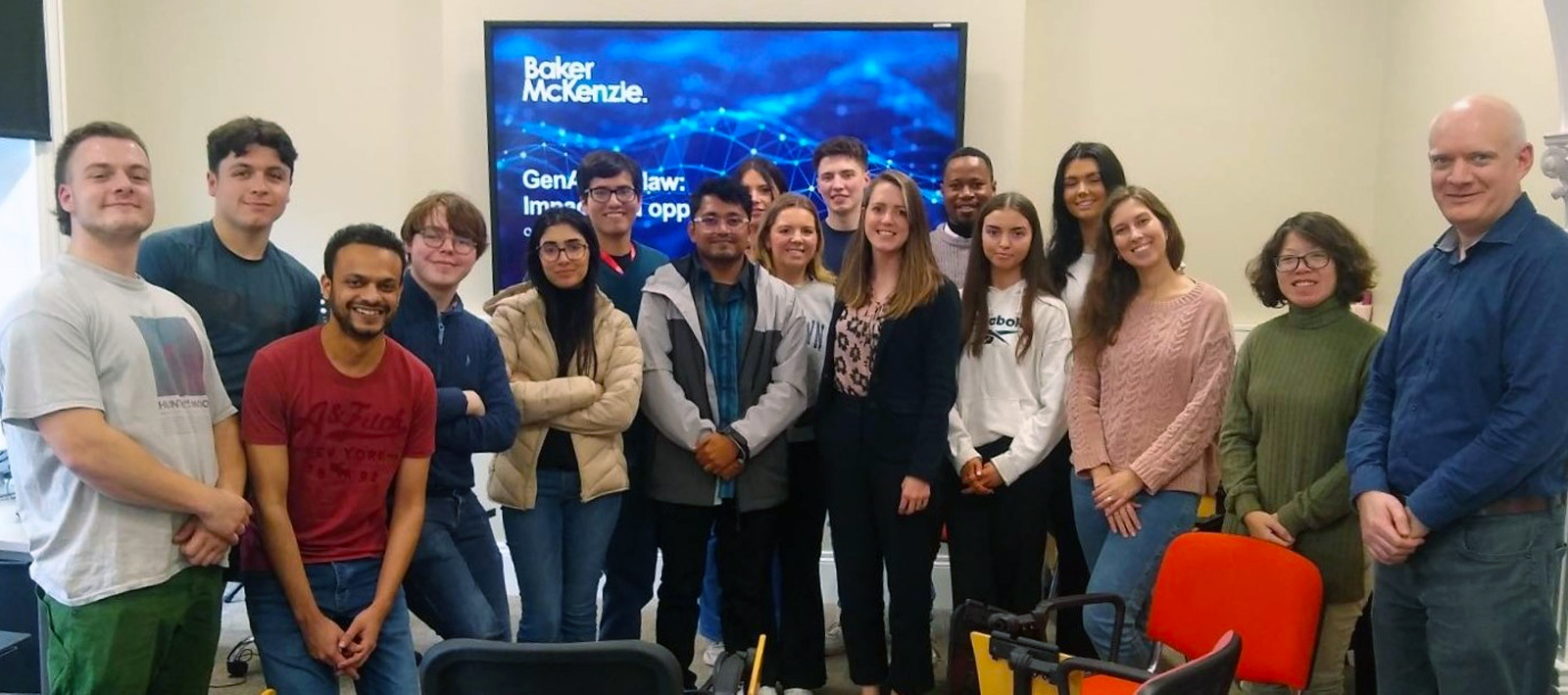 The School of Law was delighted to welcome Rebekah Nevin, Associate Director, Knowledge at Baker McKenzie, to speak with LLM students about generative AI in the legal profession. Dr Ciarán O'Kelly, coordinator on the LLM in Law and Technology, said,
"I am very grateful to Rebekah for sharing her insights, not only regarding ChatGPT and similar innovations but also about the complex organisational and governance considerations involved in introducing new technologies into legal work. It was wonderful to hear Rebekah draw on her expertise and experience to bring the challenges and opportunities involved in technological innovation to life so vividly."
The Law and Technology LLM programme at Queen's University Belfast aims to equip students with a profound understanding of the intersection between law and technological advancements. The curriculum fosters specialised expertise in law, governance, and emerging tech realms, preparing graduates to navigate legal challenges posed by technological innovation. A notable emphasis is placed on employability, with industry engagement and skills development embedded within the program, thereby positioning students favourably for post-qualification opportunities in a tech-savvy legal landscape.
If you are interested in hearing more about the opportunities provided by the programme, Dr Ciarán O'Kelly is happy to field your enquiry.