Congratulations to Conor Flannery on his NI Department for the Economy Award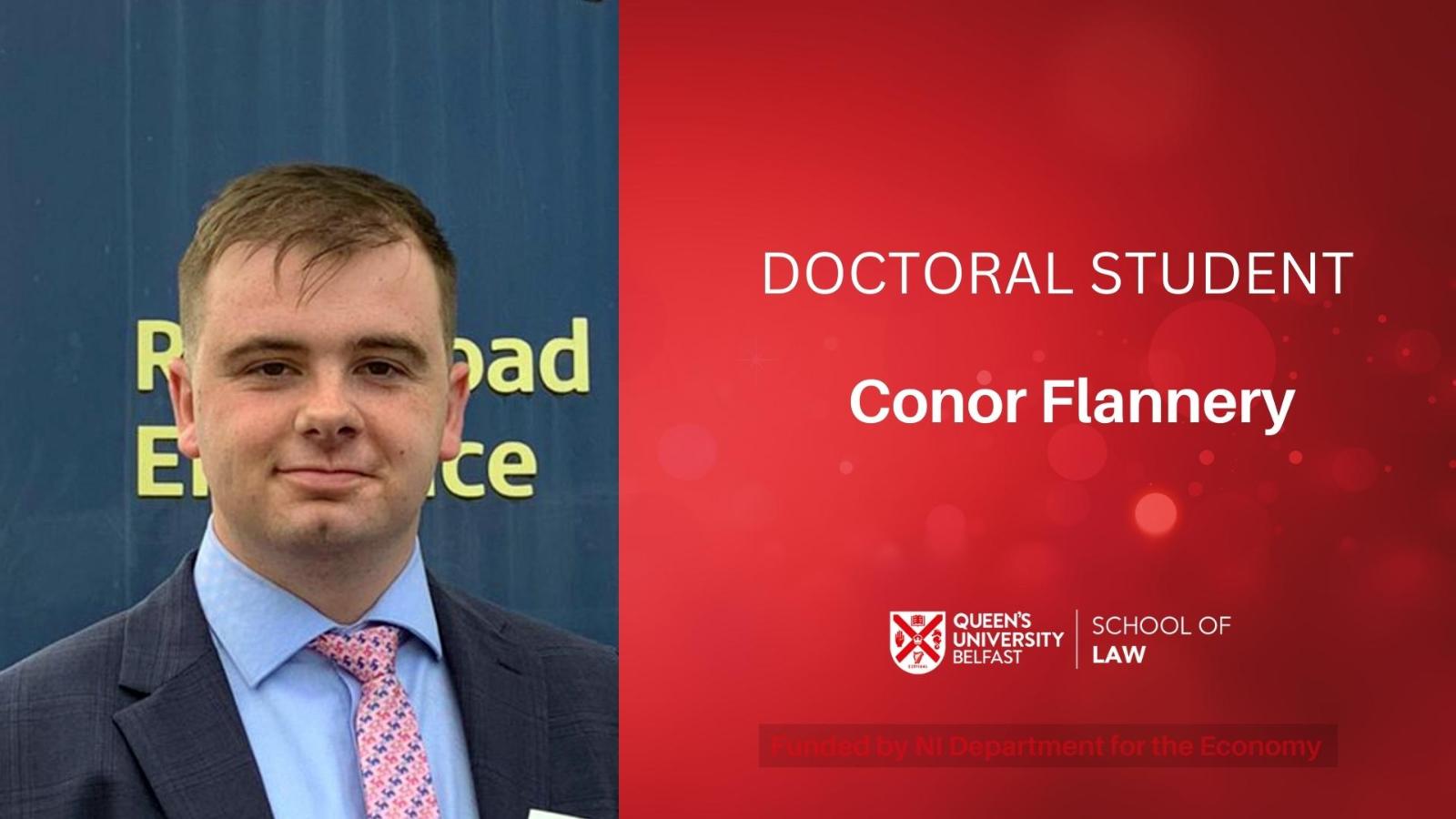 Conor won a doctoral scholarship from the Northern Ireland Department for the Economy, and in October 2023, he started a doctorate on truth and inquiries. This project focuses on the role of truth recovery in dealing with the past utilising the case studies of historical or non-recent institutional abuses as well 'the conflict' in Northern Ireland. The research explores the extent to which inquiries or investigatory commission models, as traditionally conceived, can be used to limit a fuller or forensic truth about the past and the potential of alternative models.
Conor will be supervised by Professor Anne-Marie McAlinden and Dr Cheryl Lawther from the School of Law.
Conor stated "'I am delighted to be awarded the Department for Economy funding for my PhD research commencing in October 2023. I am deeply grateful to my research supervisors, Prof McAlinden and Dr Lawther, for allocating this scholarship to me. This research seeks to answer the question of 'do inquiries limit the number of provable truths about the history of conflict in Northern Ireland and the legacy of historic institutional abuse.' I am very excited to conduct this research under the expert supervision of my supervisors."
Professor Anne-Marie McAlinden said, "Conor's doctoral research on truth recovery is important and timely and has the potential to contribute to scholarly and policy debates in Northern Ireland and elsewhere. We are very much looking forward to supervising Conor on his project."
We welcome PhD applications from prospective students. Further details on how to apply can be found at https://www.qub.ac.uk/schools/SchoolofLaw/study/postgraduate-research/