Lydia secures an ESRC NINE scholarship for her doctoral studies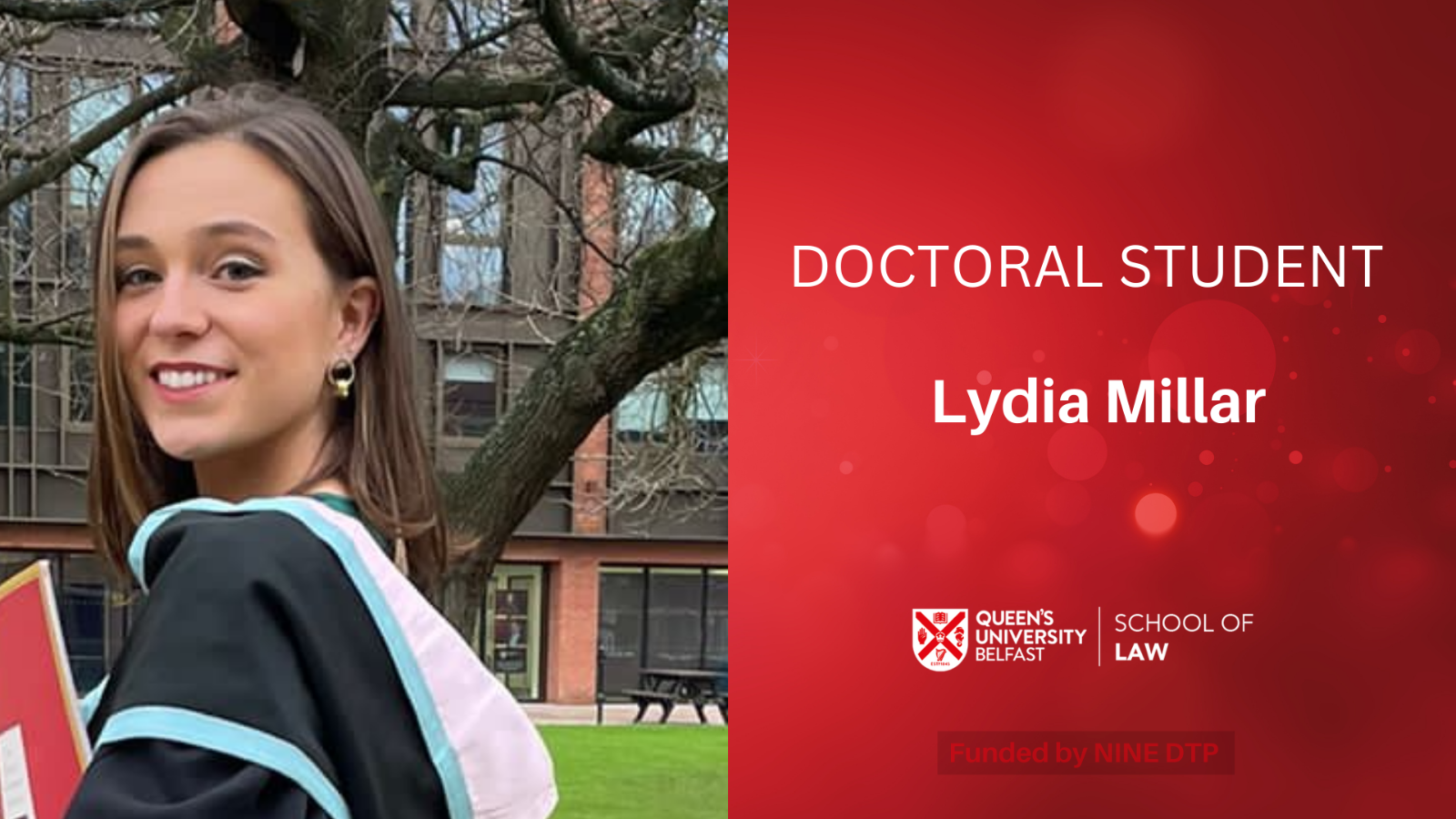 Lydia Millar won a doctoral scholarship from NINE DTP to commence in October 2023. Her thesis will explore the gap in using transitional justice to tackle environmental harm as a result of armed conflict. Lydia's project is supervised by Professor Luke Moffett and Dr Lauren Dempster.
Lydia's project critically explores the utility of transitional justice in dealing with environmental harm arising from armed conflict. It will engage with debates around what constitutes a victim of environmental harm, hierarchies of environmental harm, and the consequences of this for a legal redress scheme. Lydia is particularly looking forward to deploying an expansive definition of victimhood in order to extend its reach to non-human victims of environmental harm, such as wildlife.
Lydia said, "This research is particularly important given the failure of International Humanitarian Law and International Environmental Law to protect the environment during times of armed conflict. This only serves to fan the flames of the most dire threat humankind has had to face: climate breakdown. We are facing increased pressure to devise unique solutions to address environmental harm and I hope that this project will contribute to this burgeoning field of research."
Her primary supervisor Professor Luke Moffett said, "This is an exciting project as sadly the environmental harm by both fighting and damage caused by armed conflict is too often neglected. Lydia brings together a passion for the subject and experience of researching on these issues, which will make it an original contribution to the field of transitional justice and war studies."
We welcome PhD applications from prospective students. Further details on how to apply can be found at https://www.qub.ac.uk/schools/SchoolofLaw/study/postgraduate-research/