New Report: Reparations for those Bereaved during the Troubles
The 'More than a Number ' report sheds light on a dark chapter of history and underlines the quest for equitable reparations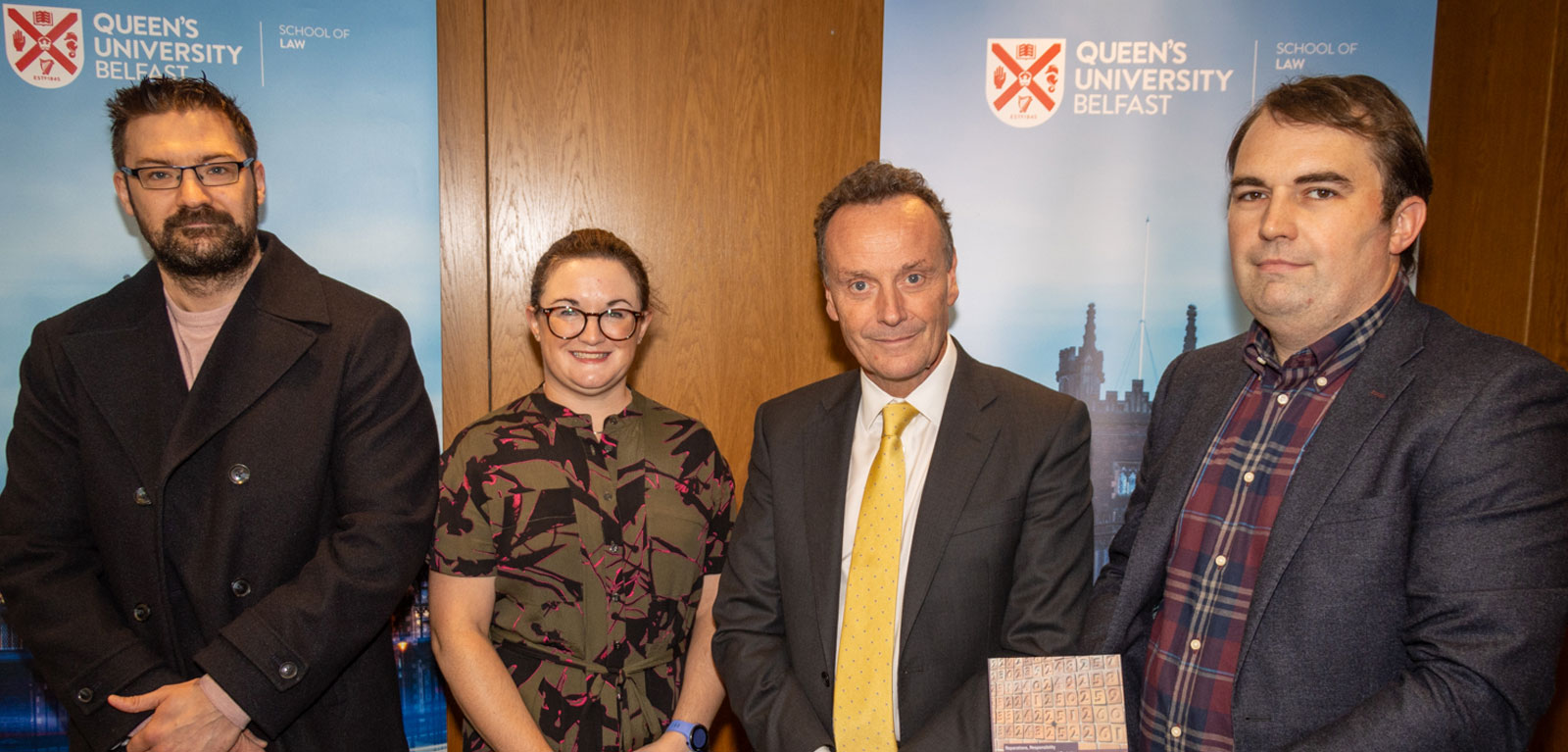 Compensation for those who were killed during the Troubles was unfair and inadequate. Drawing from analysis of 1000 compensation claims/awards during the height of the Troubles (1966-1976) were half of all deaths occurred, we found large discrepancies in payments to victims killed in the same incident and even the same family.
Compensation was gendered. Although women account for only 10% of those killed during the Troubles (1966-1976), they were the main claimants of compensation. The families of women who were killed disproportionally received lower awards than men, and cohabitees were ineligible for claiming for the loss of their partner. Sixty-four of the 90 women in our sample (71%) received less than £1500, while a third (31) received £150 or less. There was also discrimination in how women were treated by courts, receiving lower awards due to their age, "good looks" or the brevity of their marriage to the deceased.
These issues stem from compensation being based on the income of the deceased and the extent of those who were dependant on them. From a human rights perspective this pecuniary compensation failed to redress bereaved families non-pecuniary loss in the form of suffering and moral harm. As a result, 36% of our sample received less than £1500, with dozens of families being awarded £50-150 to cover the cost of the funeral. This created a hierarchy of victims.
While most claims went through the courts, those involving deaths by the army were dealt with through the Ministry of Defence, whose policy was to reach a settlement rather than go to court where they would likely have to pay victims two or three times the amount of compensation otherwise offered. The policy of settling with victims was also used to avoid cases being heard before the European Court of Human Rights in an effort to avoid censure from Strasbourg and to maintain army morale. In addition there is a growing divide between compensation recently paid out to some victims as the result of court or inquest findings, but not for the majority of victims. The UK government's Legacy Act shuts down the civil litigation avenue for those bereaved seeking adequate compensation.
Given the demonstrable inadequacy of previous efforts to remedy bereaved victims' suffering, we recommend the establishment of a bereavement payment scheme. We outline how challenges around eligibility, payment and forms can be dealt with and how a commission could operate.
https://reparations.qub.ac.uk/new-report-reparations-for-those-bereaved-during-the-troubles/
Bio: Prof Luke Moffett is Professor of Human Rights and International Humanitarian Law and principal investigator on the Arts and Humanities Research Council project 'Reparations, Responsibility and Victimhood in Transitional Societies'. His recent book 'Reparations and War' (OUP 2023) captures the experience of redress in countries experiencing conflict drawing from speaking to over 300 people in six conflict affected case studies.