Niharika secures NI Department for the Economy award for IP Law research project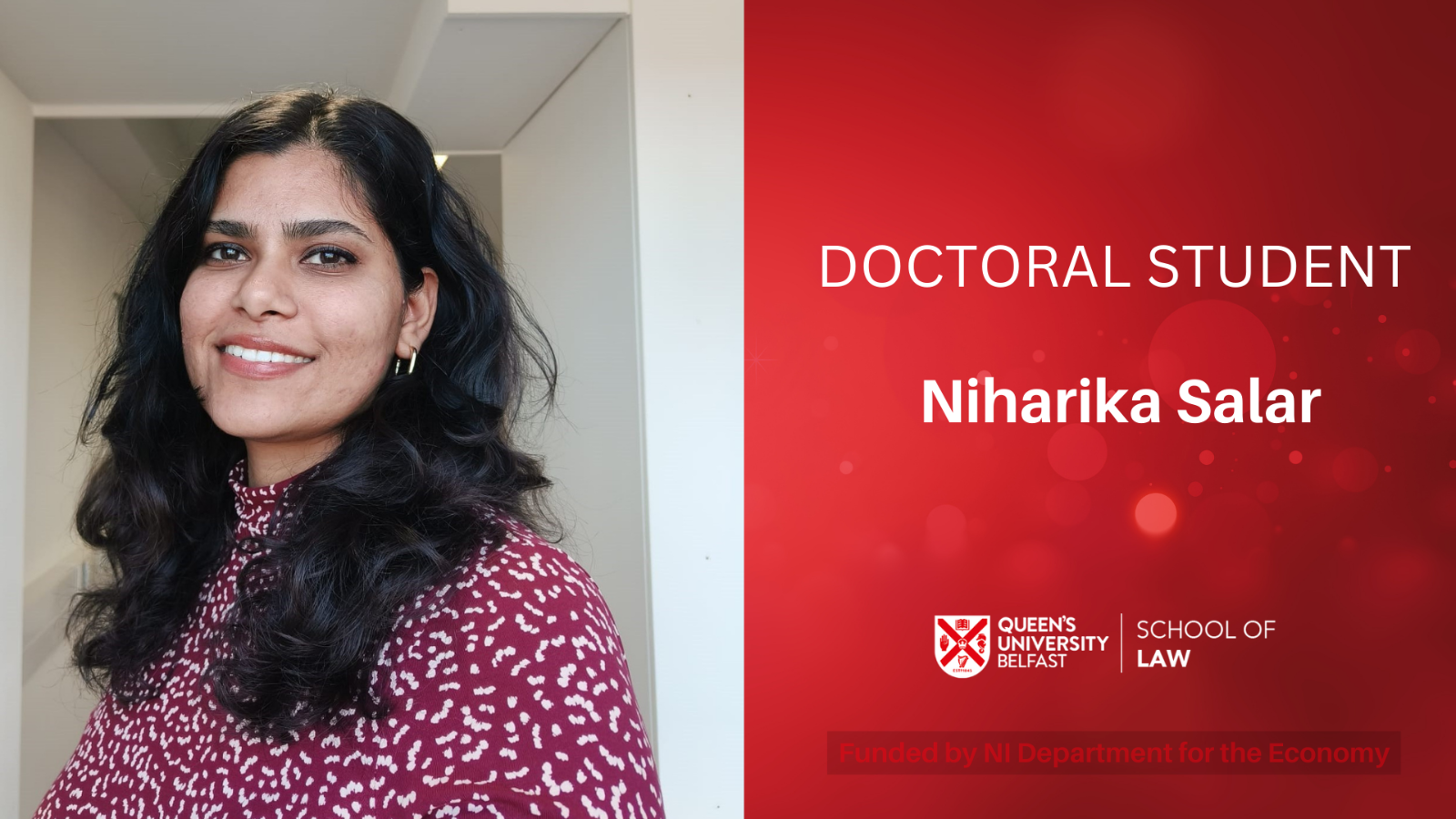 Niharika Salar won a doctoral scholarship from the Northern Ireland Department for the Economy, and in October 2023, she started a doctorate revolving around Intellectual Property Law. The central research question driving this project asks: what is the interplay between fast fashion mass production and traditional community heritage amidst the broader Intellectual Property Law regime? Textiles are also a mode of revival of art and traditional heritage which motivates generations of a community to remain culturally connected. Therefore, the project aims to revisit these themes from a holistic social approach to bring justice to legal analysis.
Niharika will be supervised by Professor Giancarlo Frosio and Dr Pratyush Nath Upreti from the School of Law.
Niharika stated "I am profoundly grateful for the scholarship which not only affirms my academic journey but also empowers me to look at the intellectual property interests of community members engaging in traditional weaving methods. I hope that this research will contribute meaningfully to Intellectual Property academic scholarship and have an impact on legal policymaking."
Professor Giancarlo Frosio said "Niharika's research offers a fresh lens on an important but often overlooked area of Intellectual Property Law: the tension between fast fashion and traditional community heritage. This question has both global implications and a public interest dimension, making it timely and significant. Here at Queen's University Belfast School of Law, and within the G-IPTech Centre, we're genuinely excited to have Niharika on board. Her project stands to make a thoughtful contribution to legal scholarship and potentially inform policy. We look forward to seeing where her research journey takes us."
We welcome PhD applications from prospective students. Further details on how to apply can be found at https://www.qub.ac.uk/schools/SchoolofLaw/study/postgraduate-research/