QUB ADR Win in Maynooth
The QUB Alternative Dispute Resolution Association goes from strength to strength.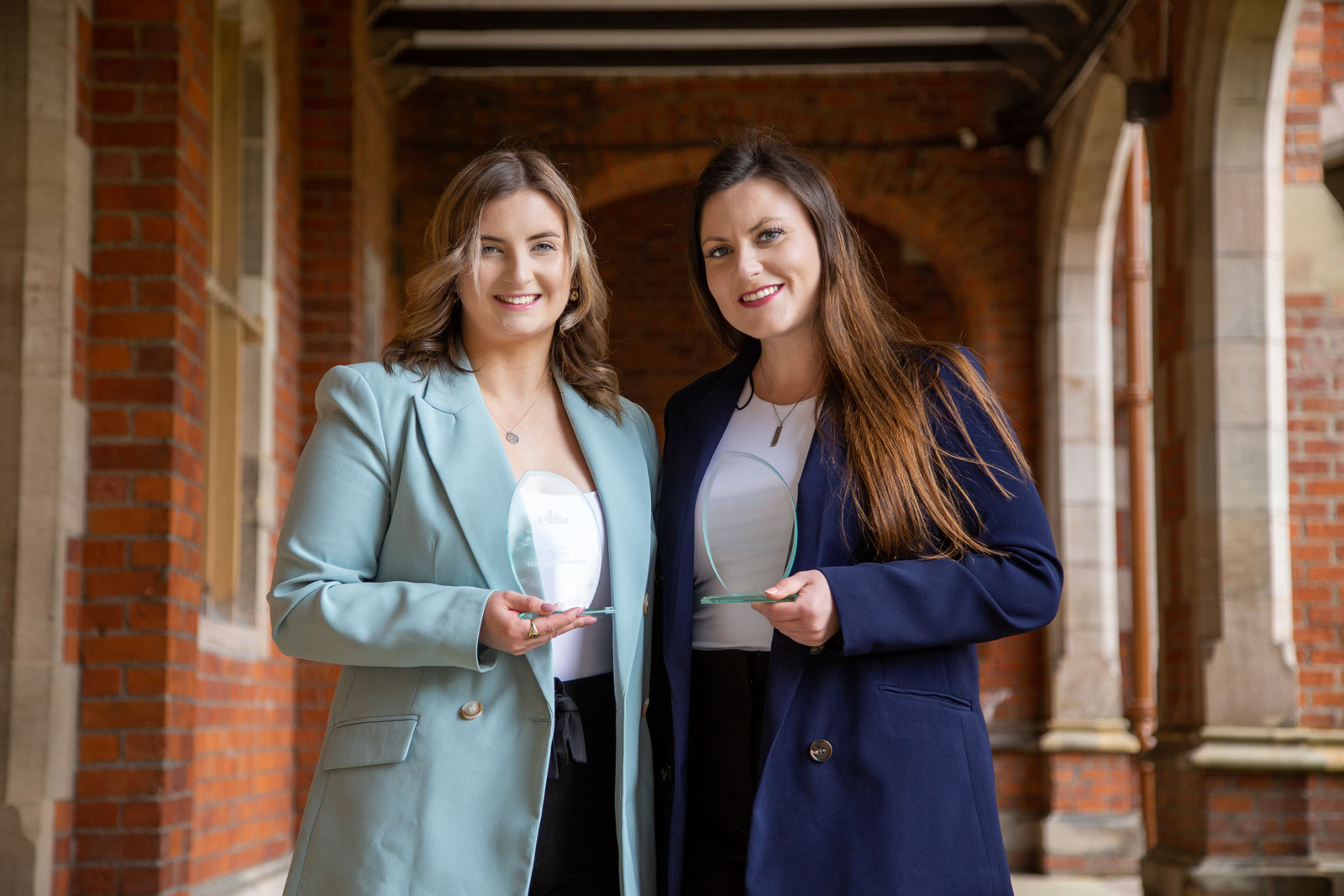 During the Easter Break, Ciara Ambrose and Jessica Richards had the opportunity to represent the Queens School of Law and the Alternative Dispute Resolution Association in the ELSA Maynooth International Negotiation Competition. They went up against some of the brightest students from around the globe, who challenged them on both academic and professional fronts.
To their surprise, Ambrose and Richards were awarded first-place in the competition. This was their very first in-person competition, and to emerge victorious was both an honour and a significant achievement not only for them, but also for Queen's School of Law.
They are profoundly grateful for the opportunity to participate in such a prestigious competition, and they extend their commendations to Maynooth for organising an exceptional event. The judges and the board of directors, they note, were fantastic, putting in substantial effort to ensure the success of all participants.
Lastly, Ambrose and Richards wish to express their gratitude for the guidance and mentorship they received in the lead-up to the competition from their ADR coaches. These mentors devoted a significant amount of their time to aid Ambrose and Richards, for which the two students are eternally grateful.
Jessica commented, "This event has given me the opportunity to put in motion my skills for Alternative Dispute Resolution that I have gained through ADR on campus. The feedback that the judges provided to us throughout the conference has really set me up for the future. To hear judges tell us that we naturally have the art of negotiation down packed and winning the competition brought me a new-found confidence in law that I didn't have before. I will carry this with me in my final year of law school next year, and through my legal career back in Canada upon graduation."
While Ciara further noted, "
Being a part of the ELSA Maynooth International Negotiation Competition and representing Queens University has been an exceptional opportunity. Interacting with international students and highly experienced legal judges has provided me with a unique learning experience that is invaluable for building a strong practical foundation. Exposure to different perspectives has helped me develop my rationale and broaden my understanding of negotiation. The feedback we received after every round was incredibly valuable and provided us with real-world insights on how to cultivate and fine-tune our respective positions. As negotiation and mediation are integral parts of everyday life, especially in the field of law, it was a privilege to enhance and refine these skills.
"