A LawPod tribute to Lord Kerr
A unique and illuminating conversation about the work and legal legacy of Lord Kerr.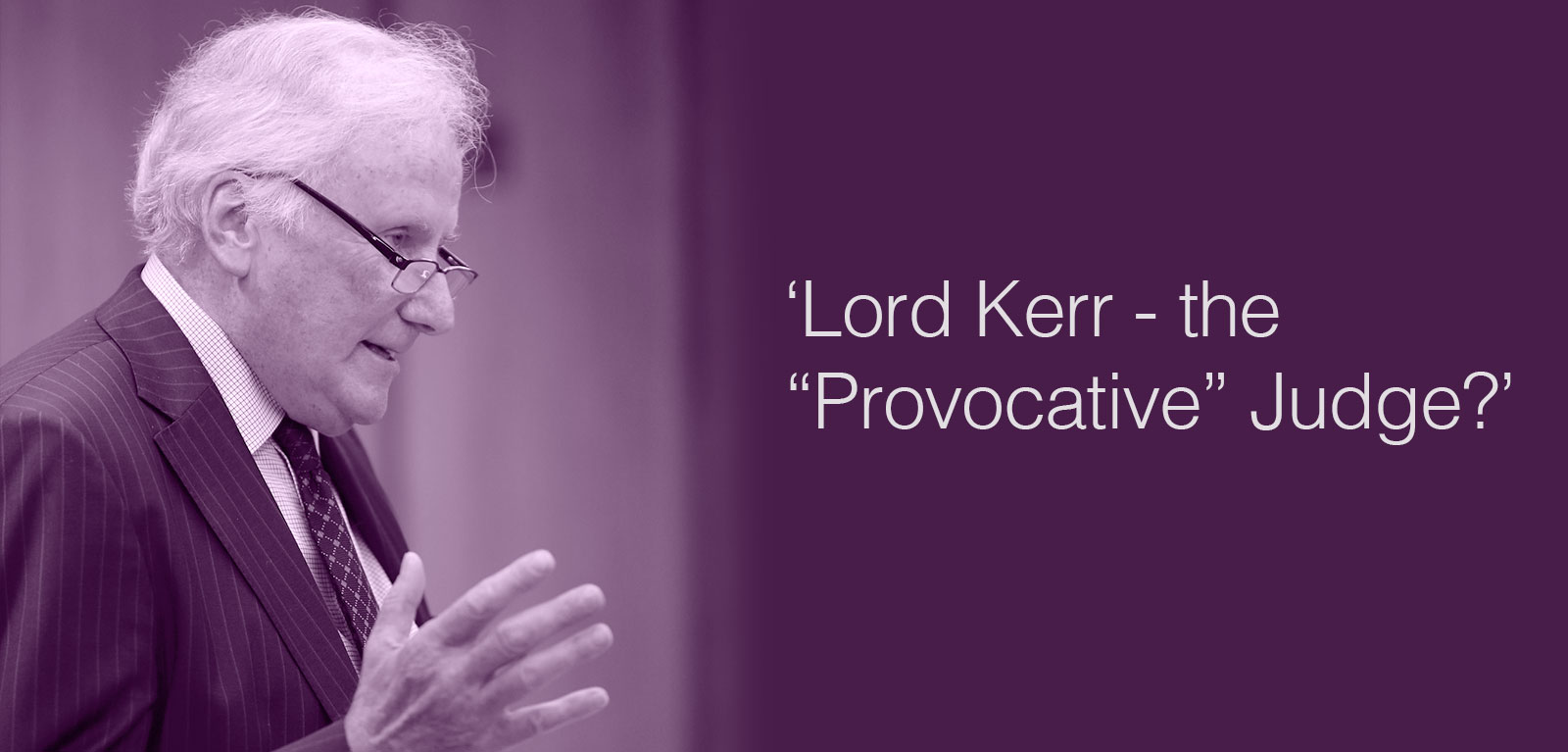 Students from the School of Law LawPod initiative have just launched a new episode in tribute to the life and work of Lord Brian Kerr, former Justice of the UK Supreme Court. The episode entitled 'Lord Kerr - the "Provocative" Judge?' provides a warm and reflective insight into his career and personal life. Host and PhD candidate Anurag Deb chairs the episode with reflections from Lady Brenda Hale, Professor Brice Dickson, Professor Claire Archbold and Ms Monye Anyadike-Danes QC.
Lord Kerr read Law at the then Faculty of Law at Queen's, before being called to the Bar of Northern Ireland in 1970 and to the Bar of England and Wales (Gray's Inn) in 1974. He served as Junior Crown Counsel from 1978 to 1983 and, on having become Queen's Counsel, as Senior Crown Counsel from 1988 to 1993. He was appointed to the High Court in 1993; became Lord Chief Justice of Northern Ireland in 2004; and became of Lord of Appeal in Ordinary in 2009, the last such appointment prior to the creation of the UK Supreme Court.
Lord Kerr was a long-time friend and supporter of law at Queen's, having been made an Honorary Professor in the School of Law in November 2020 by the University's Academic Council. The appointment marked his outstanding contribution to law as a discipline and was intended to allow him to engage more fully in the work of the School of Law.


His Supreme Court colleague, Lady Hale, notes of his judicial demeanour in the episode "Well, he was correct to say that he became more and more provocative as time went on. When he first joined us having been Lord Chief justice of Northern Ireland, he was quite a standard Law Lord, nothing very startling about what he did and said, but as time went on, he developed a distinctive approach to the cases, particularly in the context of human rights, and was more and more prepared to voice his distinctive point of view, even if nobody else was quite prepared to share it."
Podcast host Anurag is part of the LawPod Legal Lexicon team, along with PhD Candidate Meghan Hoyt and undergraduate student Rachel Thompson. This team aims to facilitate accessible conversations with legal academics and students which contribute to greater understanding of the ideas and concepts which structure our legal order. LawPod Director, Dr Lauren Dempster, said of the episode's development: "This student-led episode was created by the members of one of our LawPod student teams who wanted to pay tribute to Lord Kerr. The team invited participants who could reflect on different aspects and stages of Lord Kerr's career, and as a result this episode provides a multi-faceted and insightful reflection on his life, work, and approach to the law."

You can access the episode here.