'Careers in Law Insight Programme 2022'
Showcasing opportunities for students.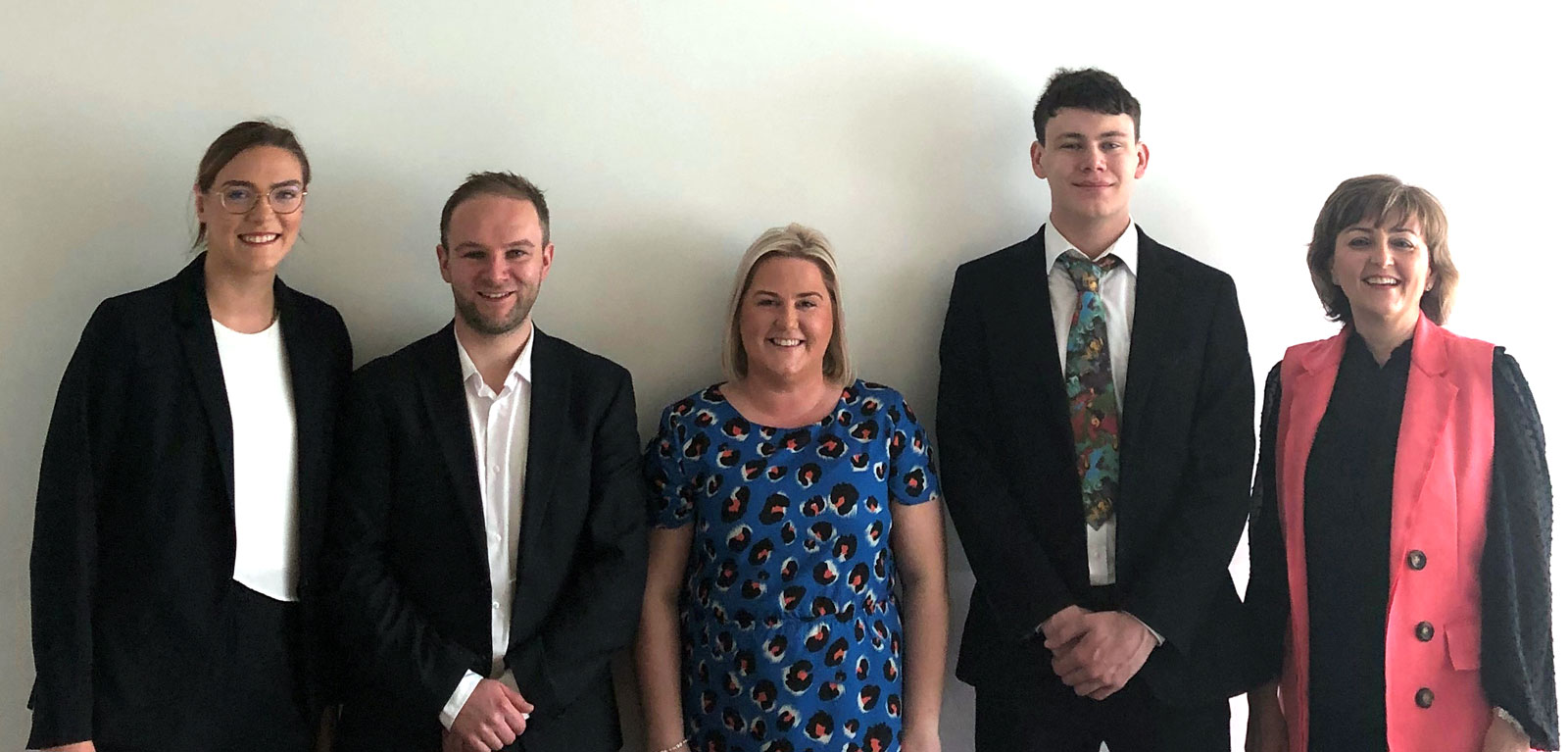 In May 2022, undergraduate and post-graduate students within the School of Law participated in the annual two-day 'Careers in Law Insight Programme'. Also known as the Belfast Law Tour, on 25th and 26th of May participants visited the offices of Allen & Overy, Baker McKenzie, Carson McDowell and Pinsent Masons. At these sites, students participated in workplace tours, received presentations on the companies and their career opportunities and engaged in group work exercises facilitated by Legal Professionals.
On day two, students attended a panel event featuring employers including MKB Law, Vialto Partners, and Wilson Nesbitt. These staff inputs enabled students to learn about the typical work carried out by these companies, the career opportunities available and speakers also described their company cultures so students could visualize how they could potentially fit in.
At this panel session, Barbara Jemphrey as Director of the 'Institute of Professional Legal Studies' also provided an overview of their internationally recognised courses for trainee Barristers and Solicitors.
The two-day event concluded with a networking event which allowed students to speak to, and share information with various legal professionals, enabling them to seek guidance on achieving their career goals.
Overall, the law tour was a hugely successful event, with the two-fold benefit of helping students understand how their legal studies are applied in the working environment, whilst also detailing career opportunities on offer. The impact of this event was echoed by two student participants who noted:
"The CLIP event was an excellent opportunity that provided a cohesive and informative view of the functioning and practice of law firms across Belfast. The event granted me a more optimistic view of the legal world as well as solidifying my own aspirations for a career in law. Practical events such as the negotiation skills workshop with Baker McKenzie helped to give me an impression of what skills would be required of such a role whilst more informative talks such as those with Allen and Overy helped to greatly illuminate the scope of potential career pathways. Going forward this has given me greater understanding of the profession, one that has helped in the foundation of my academic work whilst giving me a goal to strive toward."
Thomas Rupert Johnson (student undertaking a Masters in Law)
"The CLIP programme has been crucial and helpful in shaping how I see my future in law. Partaking in this well-organised event introduced thought-provoking conversation and instigated working relationships with professionals who achieved success in law in a new and innovative way. The workshops in the various firms were interactive and stimulating, exposing the transferrable skills that I will carry through in my future, such as the importance of attention to detail and quality."
Zoe Cleland (student undertaking a Masters in Law)
We want to extend our sincere thanks and gratitude to all the supporting employers, as their input ensured the two-day event was a resounding success!