Dickson and McCormick edit "The Judicial Mind" in memory of Lord Kerr
Emeritus Professor Brice Dickson and Dr Conor McCormick of QUB School of Law recently edited a collection of essays in memory of Lord Kerr of Tonaghmore.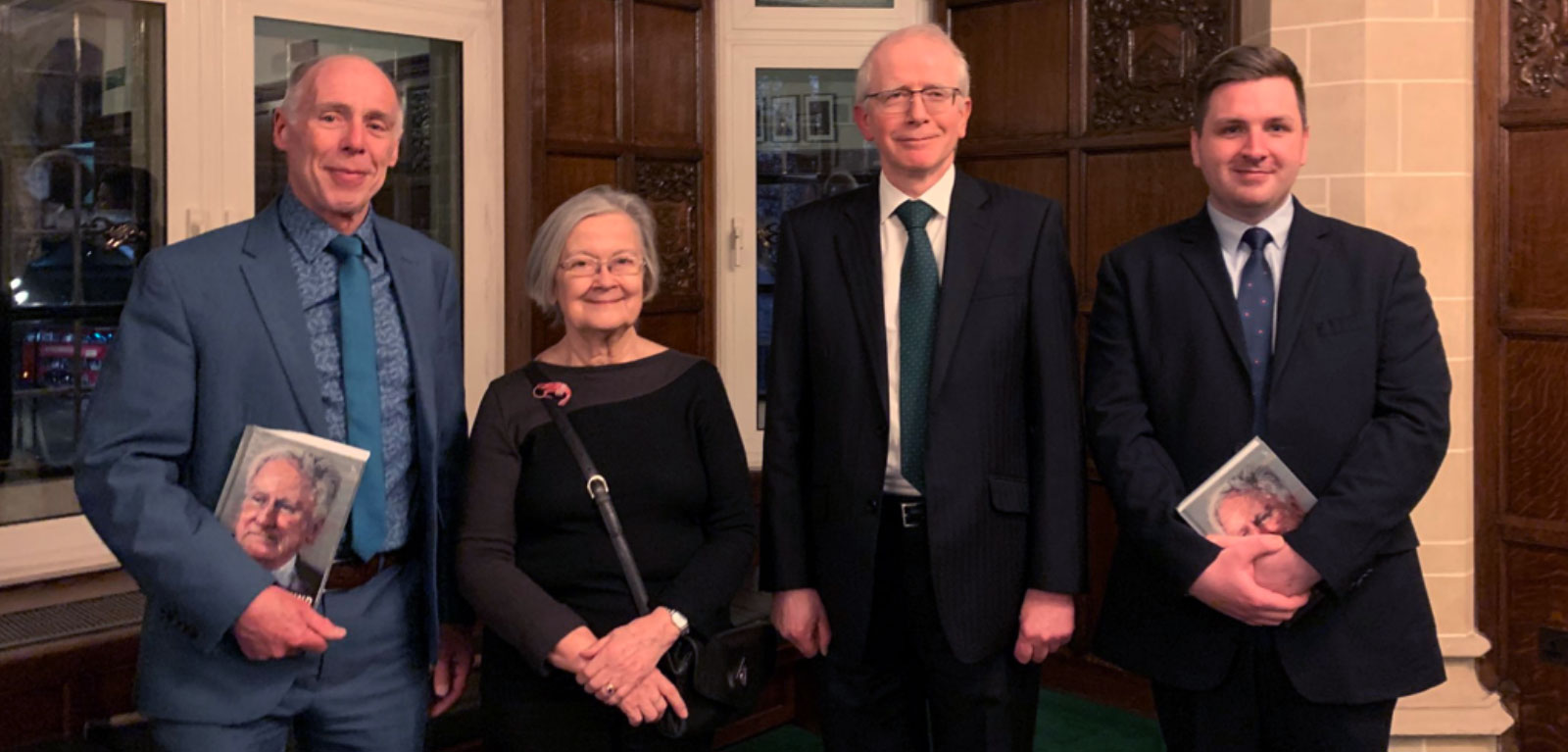 The Judicial Mind was first published in December 2021 by Hart Publishing and has since been launched both at the UK Supreme Court in London and at the Royal Courts of Justice in Belfast. The former event was presided over by the President of the UK Supreme Court, Lord Reed of Allermuir, and also featured a presentation by the former Lord Chief Justice of Northern Ireland, Sir Declan Morgan. The latter event was presided over by the Lady Chief Justice of Northern Ireland, Dame Siobhan Keegan, and chaired by the Vice-Chairman of the Bar Council, Peter Coll QC. The book itself, and the events at which it has been launched, are a testament not only to the personal legacy of Lord Kerr but also to the importance of academic engagement with the work of the judiciary in Northern Ireland and further afield.
Lord Kerr died aged 72 on 1 December 2020 after having retired from the UK Supreme Court just two months earlier.
Brian Kerr was appointed as a judge of the High Court of Northern Ireland in 1993. He became the Lord Chief Justice of Northern Ireland in 2004 before being elevated to a peerage and appointed as the last Lord of Appeal in Ordinary in June 2009. Four months later, as Lord Kerr, he moved from the Appellate Committee of the House of Lords to the UK Supreme Court where, after exactly 11 years, he concluded his distinguished judicial career as the longest-serving Justice to date. During his career he established an exceptional reputation for independence of thought, fairness and humanitarianism.

Lord Kerr's judicial mind has inspired and influenced a significant number of scholars and jurists throughout the UK and beyond. In The Judicial Mind, his unique brand of jurisprudence is examined alongside a catalogue of broader issues in which he displayed a keen interest during his lifetime. The volume includes topical contributions from a range of legal experts in Britain and Ireland. Lord Kerr's particular interest in public law, human rights law, criminal law, and family law is featured prominently, but so too is the importance of his dissenting judgments, some influential jurisprudence of the Judicial Committee of the Privy Council (where he sat on many occasions), the legacy of his influence on the law and legal system of Northern Ireland and the significance of his place in the historical development of judicial roles and responsibilities more generally.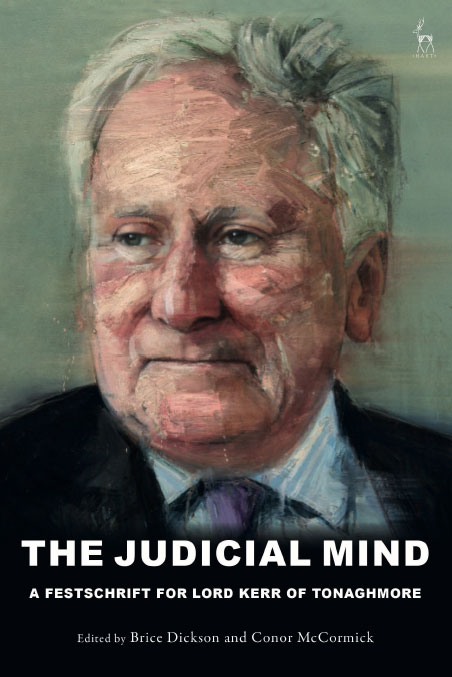 The Judicial Mind features written contributions from Dickson and McCormick together with 14 other contributors, including a further 5 writers from Queen's. A full breakdown of the book's contents can be read on the website detailed below.
Media
Prof Brice Dickson
https://pure.qub.ac.uk/en/persons/brice-dickson
Dr Conor McCormick