Higher Education Academy success for QUB Law School colleagues
The School of Law is delighted to announce the achievements of colleagues in attaining HEA recognition of their teaching practice, via the Queen's Merit Award (QMA) scheme.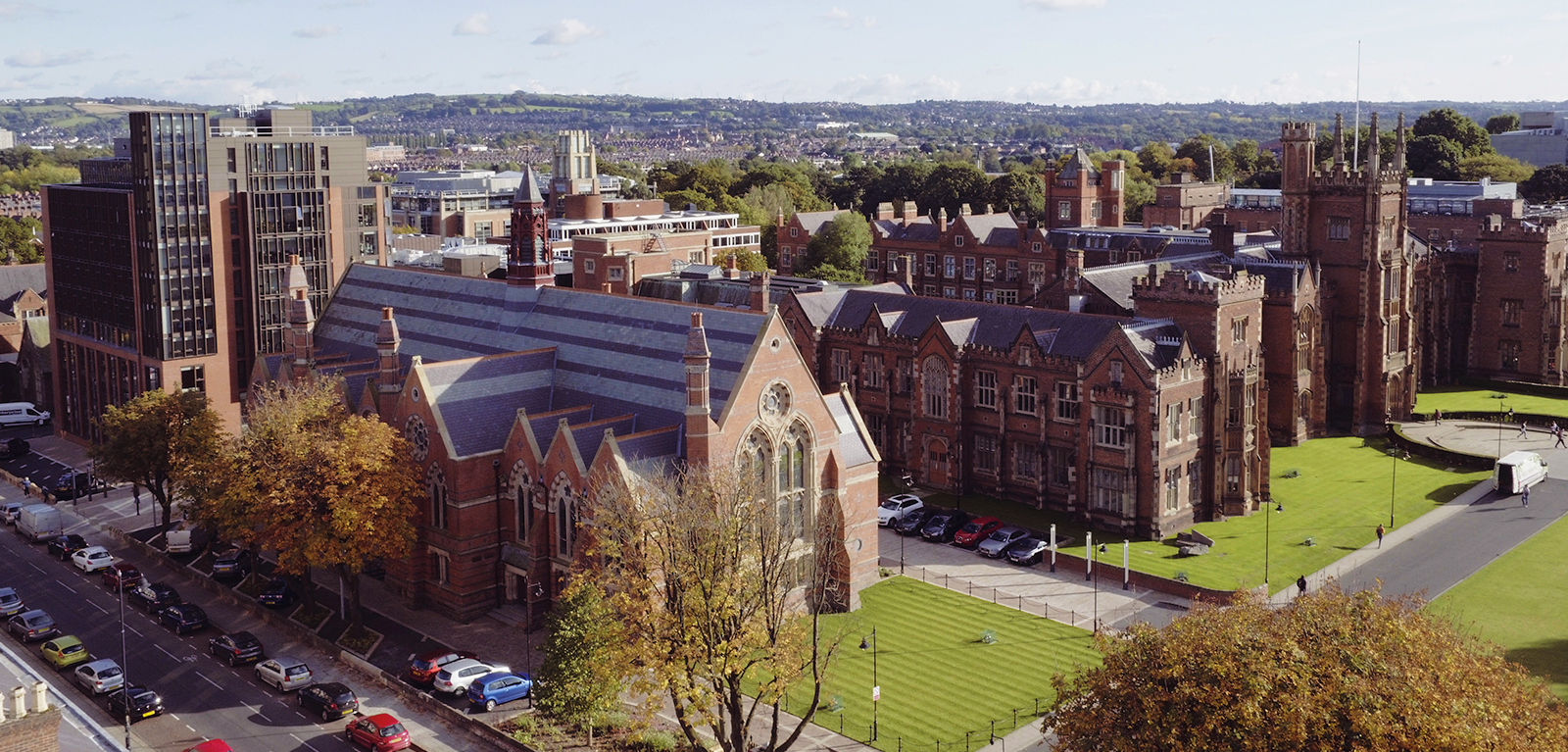 Congratulations to Dr. Anna Bryson (Senior Lecturer) on achieving Senior Fellowship of the HEA. This award is testimony to Anna's dedication to the development of her pedagogical practice and commitment to enhancing the student experience across her teaching portfolio, at both undergraduate and postgraduate levels. Anna commented on her achievement: "I am delighted to have received this award for Senior Fellowship of the Higher Education Authority (HEA). I had been meaning to put the application together for a few years and knew that if I didn't complete it whilst on research leave it might never happen.
This was a really welcome opportunity to take a step back from the various teaching, training, supervison and mentoring roles I have engaged in over the past twenty years and to reflect on how my pedagogical approach (in theory and practice) has evolved and developed. Thankfully the focus is on higher education as an appraisal of my attempt at primary home schooling in 2020/21 would I am sure have produced a very different result!
I would strongly recommend this process to colleagues. The Queen's Merit Award team provide excellent support and guidance throughout. I attended the voluntary Canvas training course and found it invaluable. Breaking the application down into manageable parts and getting feedback at a series of interim deadlines provided much needed encouragement and helped to avoid last minute panics.
If anyone is interested in applying I would be more than happy to talk them through the process."
Further congratulations to the following Ph.D. students, who have attained Associate Fellowship of the HEA: Gillian Kane, Gift Sotonye-Frank, and Allely Albert.


In the role of Teaching Assistant, research students provide an invaluable service to the School and these awards recognise their commitment to student learning, particularly within the small-group context.
Speaking about the process, Gift reflected that "The AFHEA application process enabled me to understand the core values needed in support of quality teaching and learning, and it was also a huge step in my personal and professional development."
More broadly, innovation and recognition of teaching practice is a crucial component of continuing professional development among colleagues. The QMA scheme facilitates this process and demonstrates the University's commitment to fostering excellence in teaching.


Gillian commented on the opportunity: "I would recommend this programme to any other Ph.D. researchers who have been involved with teaching assistance. It is a fantastic opportunity to gain accreditation and recognition for your skills and experience."

This was echoed by Allely who said: "The course 'Writing your claim for Associate Fellowship or Fellowship HEA' by the Centre for Educational Development made the process straight-forward and was incredibly helpful in creating an effective application. I would highly recommend it for anyone considering applying."

For more information on the scheme, please see:
https://www.qub.ac.uk/directorates/AcademicStudentAffairs/CentreforEducationalDevelopment/CoursesEventsProfessionalRecognition/HEA/