Inaugural Transatlantic Negotiation Competition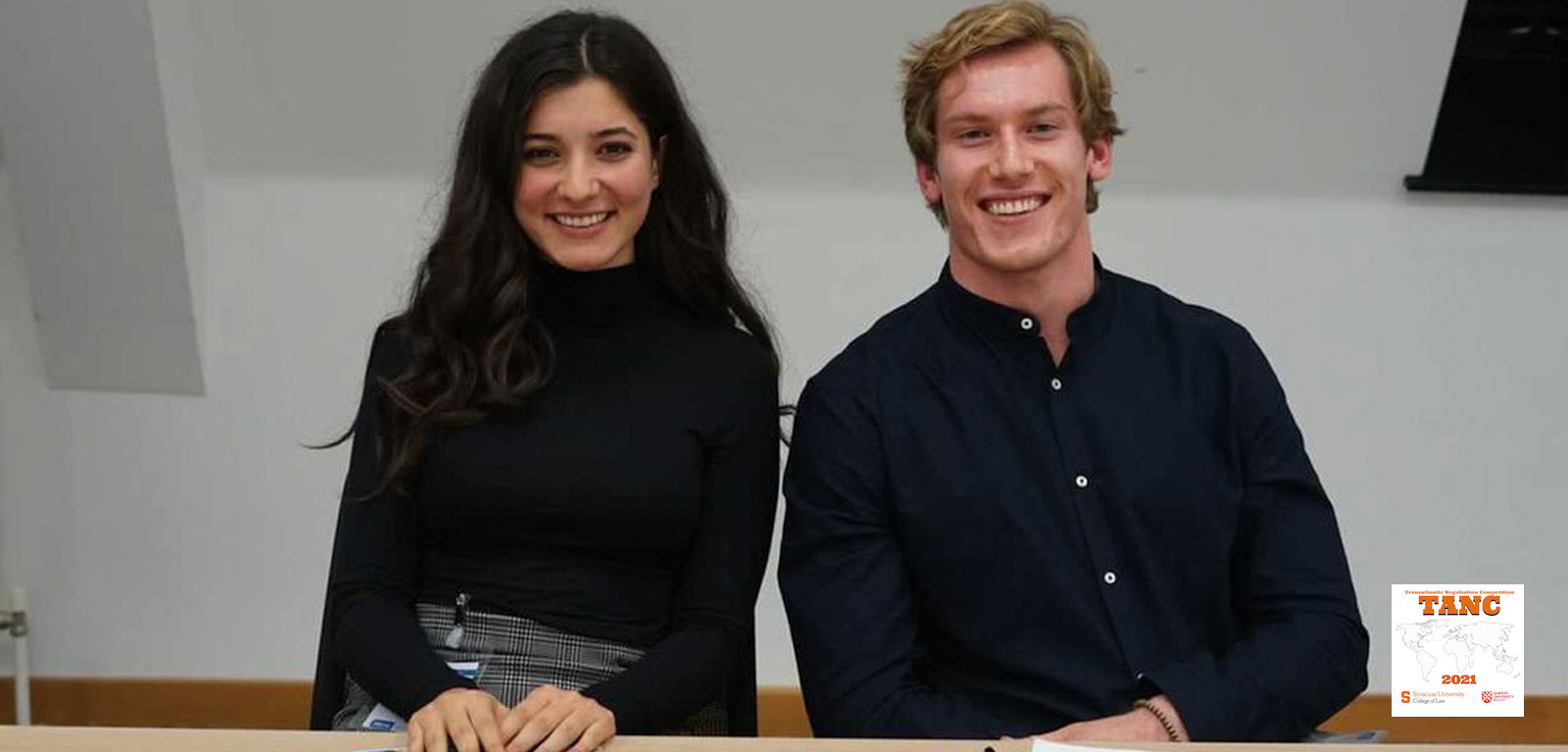 The Alternative Dispute Resolution Society has had an exceptionally strong year despite global COVID-19 restrictions. In general competition they sent five teams to three international competitions this year. One in Germany (Bucerius Mediation Competition), one in India (Lex Infinitum) and the inaugural Transatlantic Negotiation Competition.
The recent Transatlantic Negotiation Competition (19-21 March 2021) is of particular note as it is a partnership between Syracuse University Advocacy Honour Society and QUB Alternative Dispute Resolution Society. It was conceived to give students across the world an opportunity to hone their negotiation and communication skills in a global setting.
President and Coach of the ADR Society at QUB, Alexys Santos, commented, "We successfully recruited teams from the UK, India, Hungary, Poland, Turkey, Germany, Belgium, Italy, and Austria while Syracuse recruited teams from every region in the USA. We jointly recruited judges from 23 countries and this produced a truly international competition. We are extremely proud to have founded this competition in partnership with Syracuse." Vice President of the Society, Kevin Marshall added "Throughout the weekend, the students conducted themselves expertly in terms of cultural competency, diplomacy, and respect. Well done to Liberty University, Symbiosis Law School, and all the teams."
The ADR Society would like to extend a special thanks to Stephen Downey, Donal Mackin, Hayder Ibrahim, Demi Edwards, Tony Conn, Oliver Hamilton, Louis Johnston and Anne Kelly who did an astounding job in their respective competitions this year.