Law Society Annual Open Moot Supreme Court Final
Mooting Opportunities in London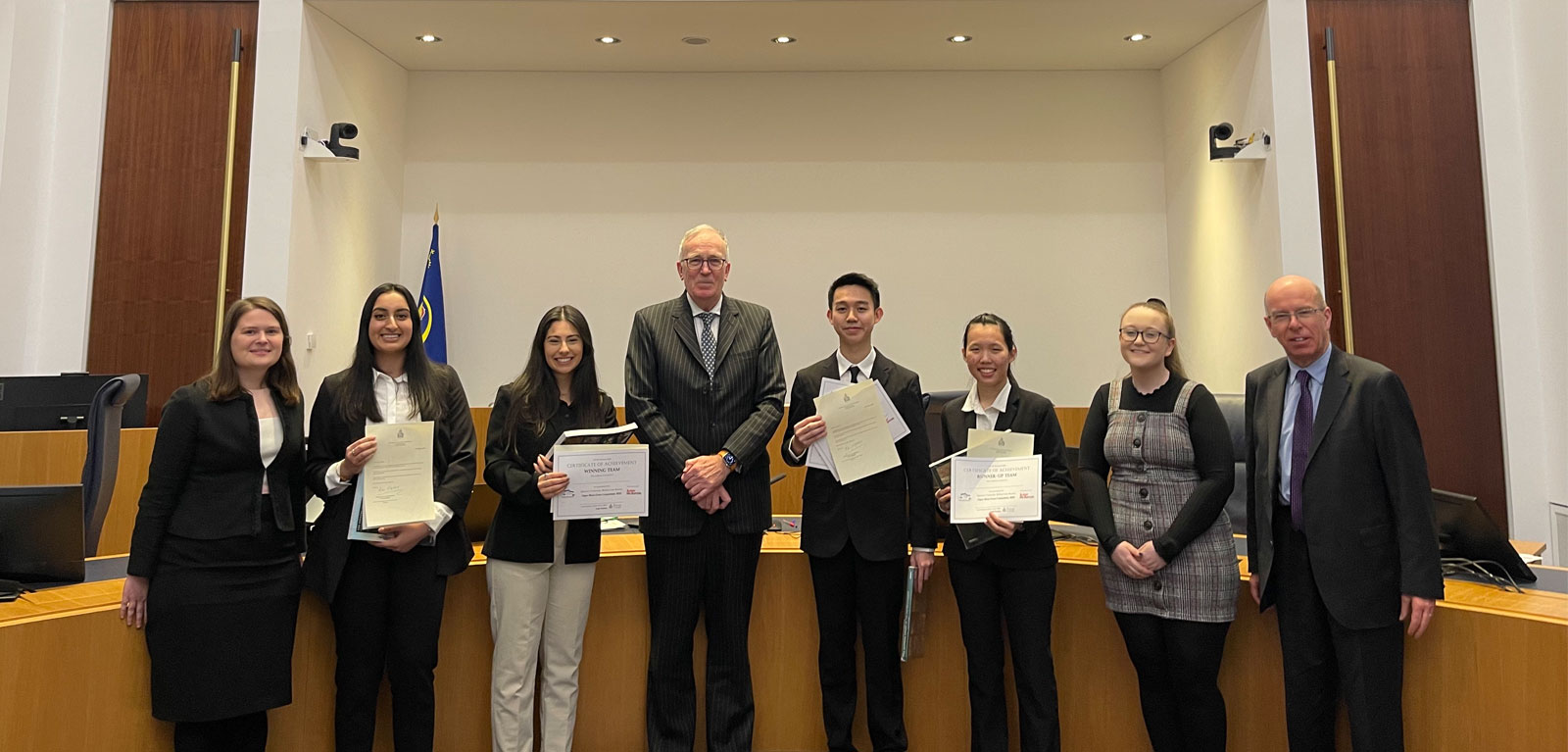 This year's Law Society Open Moot Final took place in the Supreme Court. It was sponsored by Baker McKenzie and took place on Thursday, 24th February 2022, with Lord Stephens presiding.
The two finalist teams were QUB students, Maria Mavromatis and Auvneet Sidhu (Senior Status LLB) and Kan Law and Chloe Yap (3rd Year LLB). The Appellants, Maria and Auvneet, were the winning team. Kan was awarded the title of the best individual advocate.
Auvneet commented on the experience,
"The QUB open moot 2022 was a truly unforgettable experience; it was extremely well organized from start to finish. As it was my first mooting competition, I was so grateful for the guidance provided by Chloe Hanna and Dr David Capper throughout the competition. I will carry the memory of winning my first mooting competition in the UK Supreme Court with me forever as I know these kinds of extraordinary opportunities are not easy to come by."
Accompanying the teams to London were their coaches, Dr David Capper and Chloe Hanna. As part of the trip, the teams received a private tour of the Supreme Court buildings, a tour of Lincoln's Inn, and were honoured to attend a dinner with Lord Stephens and his judicial assistant.
Dr Capper reflected, "This was a richly satisfying experience from a mooting coordinator's perspective. Each advocate thoroughly prepared and presented the Court with their best efforts. The standard of oral advocacy was very high and a real credit to the School."