Pathway Opportunity Experience in the Law School
The Pathway Opportunity Programme with Law took place in July this year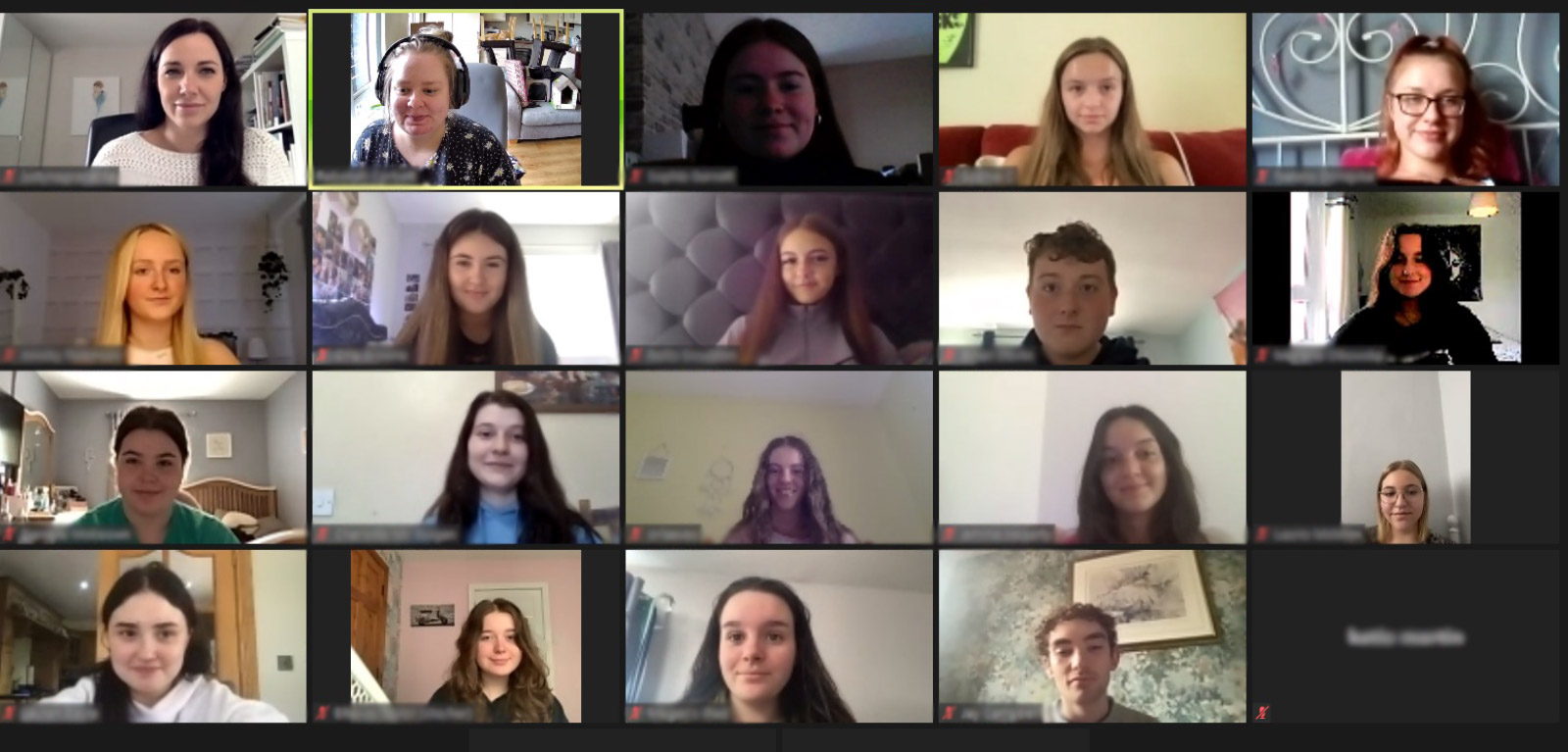 The Pathway Opportunity Programme is a QUB widening participation programme delivered in collaboration with various schools across the university. Students start the programme when they are in Year 13 at school and complete various tasks and activities from January to July. In July, the students have the opportunity to attend a one-week summer residential where they get a chance to learn more about their subject pathway through classes, trips, and various other activities.
In the School of Law, the Law Pathway Programme is designed and delivered by a team of PhD researchers, with the support of a number of lecturers. Current LLB students also assist the programme as academic guides. The programme is based on the theme of human rights law. Students have the chance to learn and think critically about various aspects of human rights law as well as participate in activities such as debates. As part of the programme, participants get the chance to hear from QUB law graduates and those working in the field of law in Northern Ireland. In December, a celebration event is held at QUB.
This year we spoke with two participants on this summer's programme, Charlotte and Orla about their experience and this is what they had to say:
Charlotte

What did you learn on the programme that you didn't know before?
There were so many things that I learnt from the programme that it is so hard to narrow it down. I learnt about who is classified as a refugee and how they get that status, the laws of war, both types of Jus in Belo and Jus ad Bellum but learning about the academics and the friends I made along the way who I didn't know before was really special to me.
What's the thing that stood out most for you this week?
What stood out for me was the Zoom conference Careers panel, all the speakers came from different backgrounds and gave us lots of insight on how they got to where they are today and how even if there are barriers along the way to never give up if you love what you want to do. The solicitor Gavin Booth from Phoenix Law really stood out for me; he was inspirational and had throughout his time becoming a solicitor went through many trials and tribulations but still never gave up. What resonated in me was a phrase that Gavin said: "If there's passion, stick with it". That felt genuine, and it made me feel that nothing can stop me while on my journey of law if I believe in myself!
What has your experience of the teaching, teachers and guest speakers been like?
The experience with the guest speakers was impeccable; they helped me so much, from teaching about law in the outer world to giving great advice on careers within the law but also how if you don't take the law route at University, you can still get jobs within the law sector. Getting to know about the academic route from the PhD students was also very informative.
How do you feel about going forward to study law in the future?
After this week it has made me much more confident studying law in the future. It opened my eyes to so many interesting topics that I could one day study within the law, like Legal Theory, which really caught my attention as I had been recently engrossed with the philosophy and historical progression of law through the ages.
Orla

What did you learn on the programme that you didn't know before?
I have definitely learned many things from being part of the Pathway Programme, and through the various opportunities, I have a better insight into many different areas of law, including the many theories of law and the refugee convention, to name but a few. I found these so fascinating as the issue of refugee treatment has been such a topical issue in recent years, and I definitely think it's a topic people should become more aware of. Not only have I gained deeper knowledge about the subject of law itself, through being a part of the Pathway Programme, I have enhanced essential skills while also developing new skills such as referencing and multiple methods of effective note-taking essential for University.
What's the thing that stood out most for you this week?
One thing I would say that stood out most for me this week would be the Q&A session with various Law academics, such as the first NI Lady Chief Justice Keegan. I really enjoyed this aspect of the program as it allowed me to see that the Law pathway has many different career opportunities that we can avail of, as well as the typical Solicitor or Barrister routes. I really enjoyed learning about the academic routes as it is something I had never considered before and is definitely something I would now consider pursuing in my future career journey.
What has your experience of the teaching, teachers and guest speakers been like?
My experience of the teaching, teachers and guest speakers has been absolutely amazing. I really cannot fault any of the teaching staff or guest speakers as it is clear they have put every effort into making the programme as enjoyable, fulfilling and interactive as possible to ensure we students made the most out of such a significant event. I also thoroughly appreciate the methods in teaching by the staff as they ensured that they offered topics that we would enjoy which definitely made the week a lot more pleasant.
How do you feel about going forward to study law in the future?
Due to the Pathway Programme, I definitely feel more motivated to study law in the future. The past week has definitely reassured me in pursuing a career in law as I have developed a greater awareness of what areas of law I am interested in, such as Human Rights and Humanitarian Law. As a result of this, I have definitely felt more motivated to work towards this goal to achieve such a career which is something I wouldn't have experienced if it wasn't for the programme.