Professor Claire Archbold appointed Honorary Professor of Practice in Public Law at Queen's
Professor Claire Archbold, Barrister and Deputy Departmental Solicitor for the Northern Ireland Civil Service, has been appointed Honorary Professor of Practice in Public Law at Queen's University Belfast.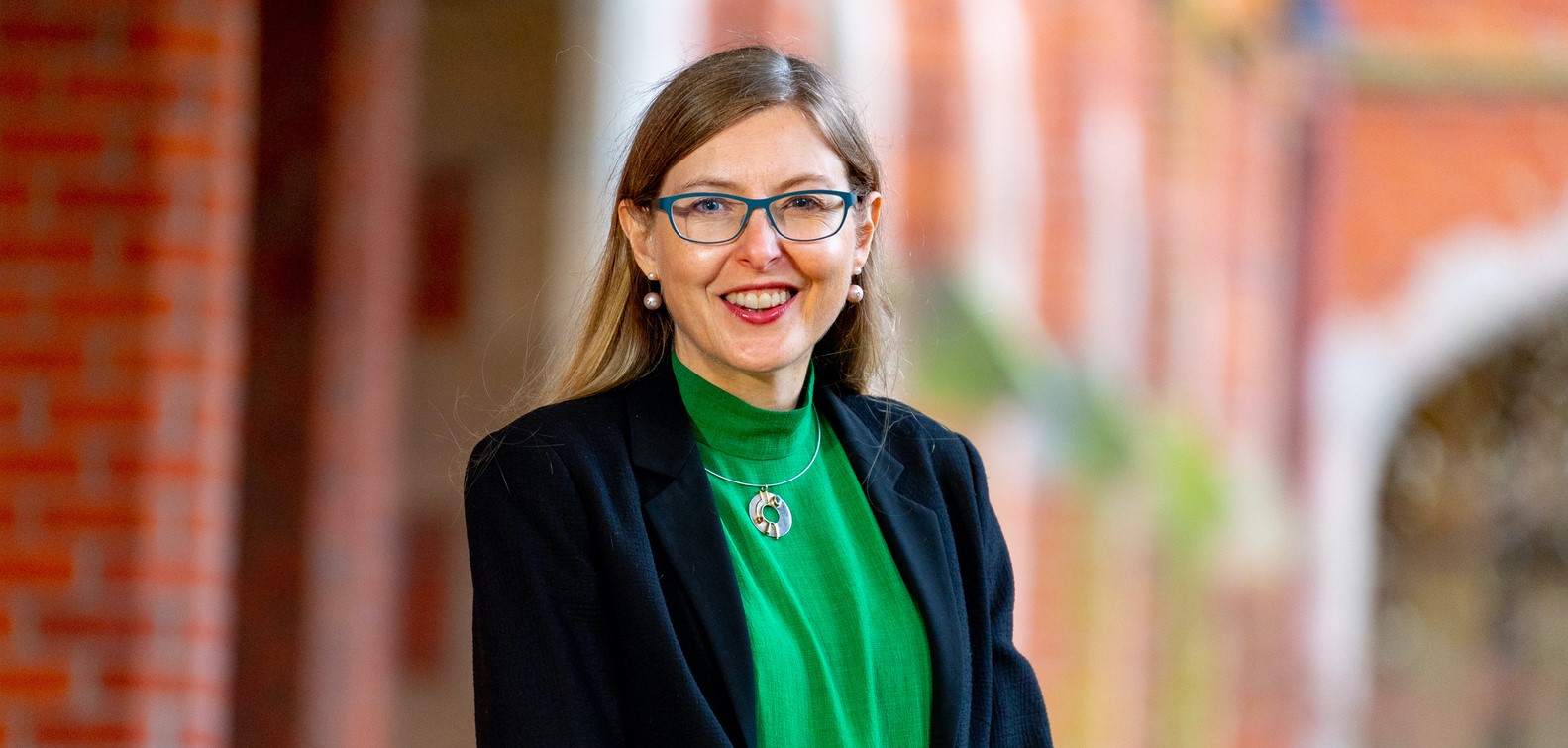 Public law shapes every aspect of public services, democratic institutions and the rights of everyone in Northern Ireland. Alongside her continuing role as Deputy Departmental Solicitor for Northern Ireland, and drawing on her professional experience, Professor Archbold joins the School of Law as Honorary Professor of Practice in Public Law to develop opportunities for students, public servants and the legal profession to build their public law skills and share expertise in this important area.
Speaking about her appointment Professor Archbold said:
"Queen's has a vibrant Law School. It's a great honour and opportunity to be involved in teaching the next generation of public lawyers in Northern Ireland. I'm looking forward to offering my practice viewpoint, bringing their insights into my ongoing practice in Government Legal Service and most importantly, hearing their views about the key public law issues of today."
With over twenty years in the Northern Ireland Civil Service, Professor Archbold has worked in the Office of Law Reform, as head of the Human Rights and Equality Unit in the Office of the First Minister and Deputy First Minister, as Legal Secretary to the Lord Chief Justice, and as a Director and Deputy Departmental Solicitor in the Departmental Solicitor's Office. A former academic at Queen's, she retains a particular interest in legal education and enabling students and lawyers from all backgrounds to excel in their profession.
Professor Archbold will also lead the 'The Practice of Public Law and Public Ethics' project, which aims to deliver an undergraduate course in practical public law, in-house training to build the expertise of government lawyers and civil servants, and collaborating in delivering conferences and events for the wider legal profession. Beginning with a series of virtual guest lectures to government lawyers and counsel, it aims to build bridges between the expertise of academia and the public sector, enriching and developing both.
Professor Robin Hickey, Head of School at the School of Law commented: "I am delighted to welcome Professor Archbold back to Queen's in this new capacity, and look forward to the exciting teaching and training developments it will bring.
For our undergraduate students, The Practice of Public Law and Public Ethics will be an innovative module offering deep insights and practical expertise. It will reinforce the School's commitment to the practice of law in this jurisdiction, and to enabling the next generation of lawyers to succeed."
Media
Media enquiries to Zara McBrearty at Queen's Communications Office on Tel: 07795676858 or email: z.mcbrearty@qub.ac.uk