QUB Constitutional Futures Podcast Series
Professor Colin Harvey is hosting a series of conversations around the constitutional future of the Island.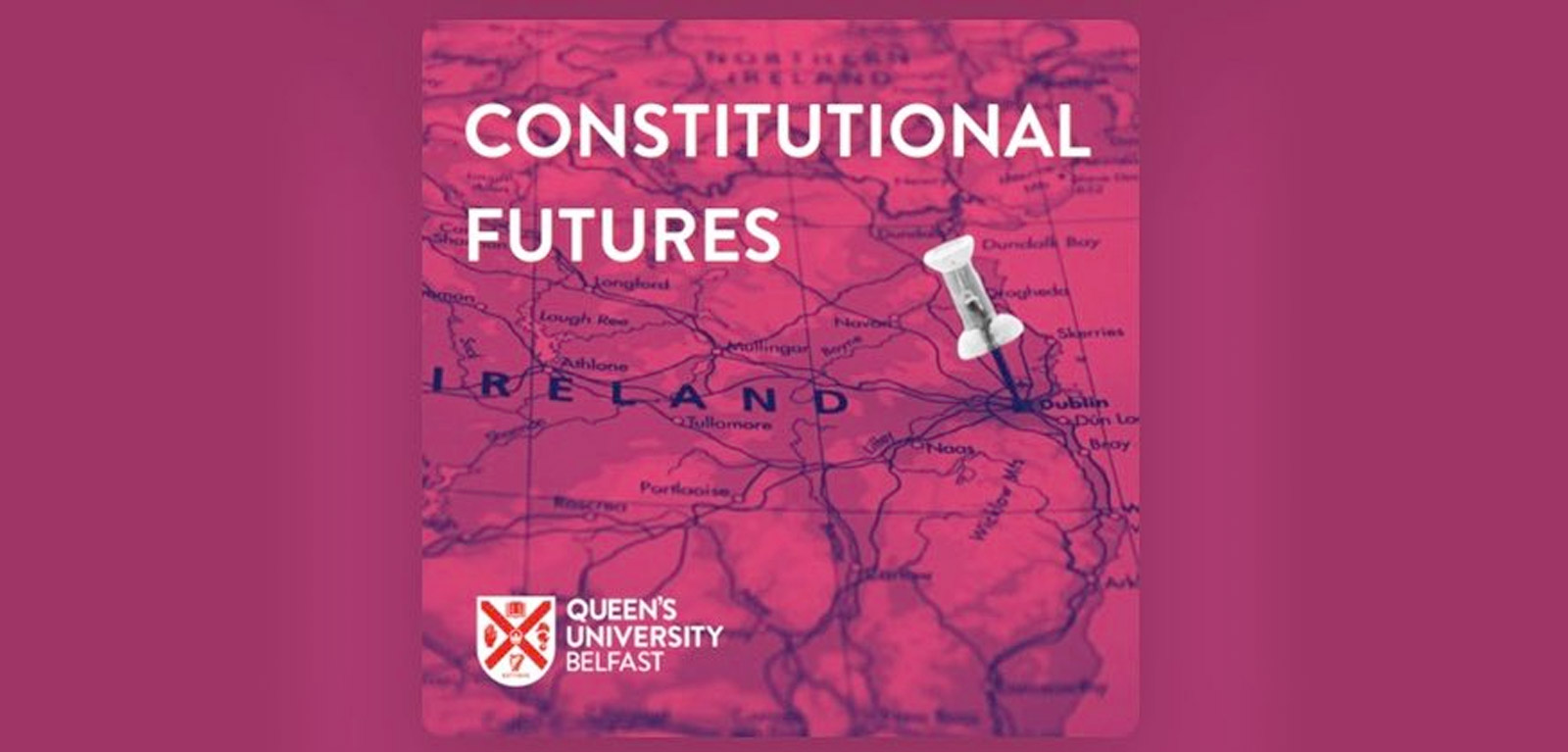 Conversations about the constitutional future of this island, and these islands, are intensifying. Much of that is due to the impact of Brexit, one jurisdiction on the island (Northern Ireland) is now outside the EU. A reality that the Ireland/Northern Ireland Protocol does not alter. It is therefore unsurprising, given constitutional realities, that many people are contemplating possible change and its consequences.
This new podcast series from the Faculty of Arts, Humanities and Social Sciences at Queen's explores the questions raised with academics and members of civil society. Themes examined include: the economic implications; the referendum process; the role of civil society; and the future of politics on the island. The series aims to contribute to a larger and necessary debate on how this island is shared in the present and the future.
The series is hosted by Professor Colin Harvey, School of Law: 'Universities have a vital role to play in the current conversation about the constitutional future. When the referendums do take place, it is essential that they are managed well, informed by relevant evidence and that voters have clarity on what they are voting for or against. Queen's and other institutions have a responsibility to offer and provide expert input into these processes. That may at times be challenging, but the need for detailed prior research is there and such public engagement work cannot be avoided.'