School of Law postgraduate students take the top award, and receive prize-money from A&L Goodbody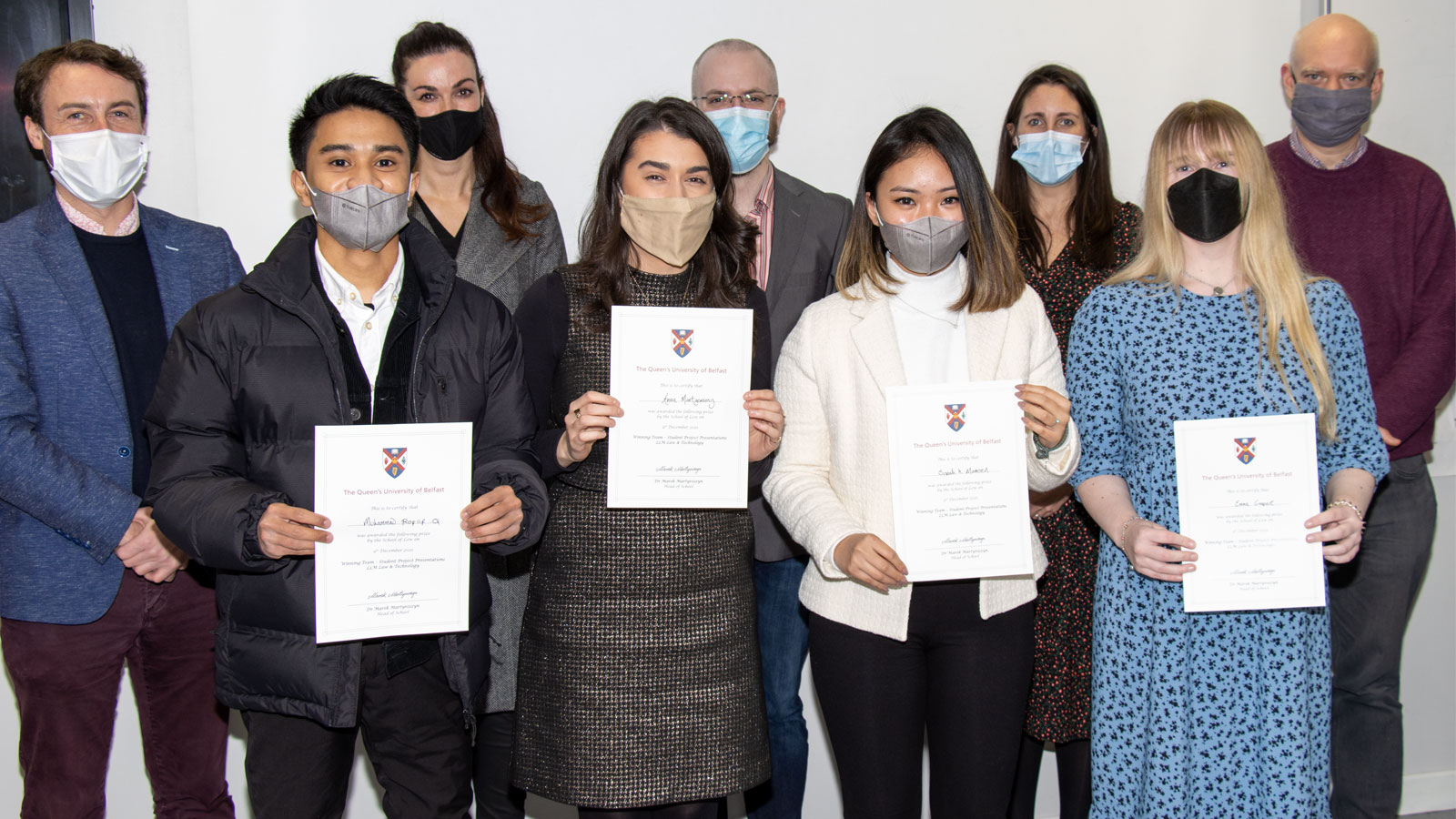 Four QUB students from the School of Law's LLM Law & Technology course carried off the top prize at this year's Student Project Presentations event. Since October the students have engaged in a Project-based Learning module. They gained knowledge and skills by working to investigate and respond to authentic and engaging challenges set by lecturers within the School of Law.
The winning team included Emma Cooper; Sarah Mamoen; Anna Montgomery and M. Rofif Quasim, who explored the topic of 'AI and Data Transfers'. All competing students had to deliver their final project presentations in front of leading industry legal players, including A&L Goodbody (Áine Hughes); Baker McKenzie (Andrew Neill and Jennifer Ferguson) and Factor (David Wineman and James Hagan). Students also had to respond to challenging questions posed by these employers at the conclusion of their presentations.
Pictured are the winning team, who were presented certificates by A&L Goodbody, and who will each receive prizemoney in recognition of their achievement. Lecturers who were involved in supporting course delivery, Dr. Anthony O'Dwyer and Dr. Ciarán O'Kelly, commended the students on the quality of their presentations – feedback echoed by the companies in attendance. This course introduced students to the interplay of and interfaces between technology and law. As the presentations simulated client-facing practice, it is hoped the skills acquired will better equip students for entry to the workforce.