Teaching and Learning in Brazil with the Law Schools Global League Summer School
Staff and students from QUB School of Law participated in this year's Law Schools Global League Summer School in Brazil.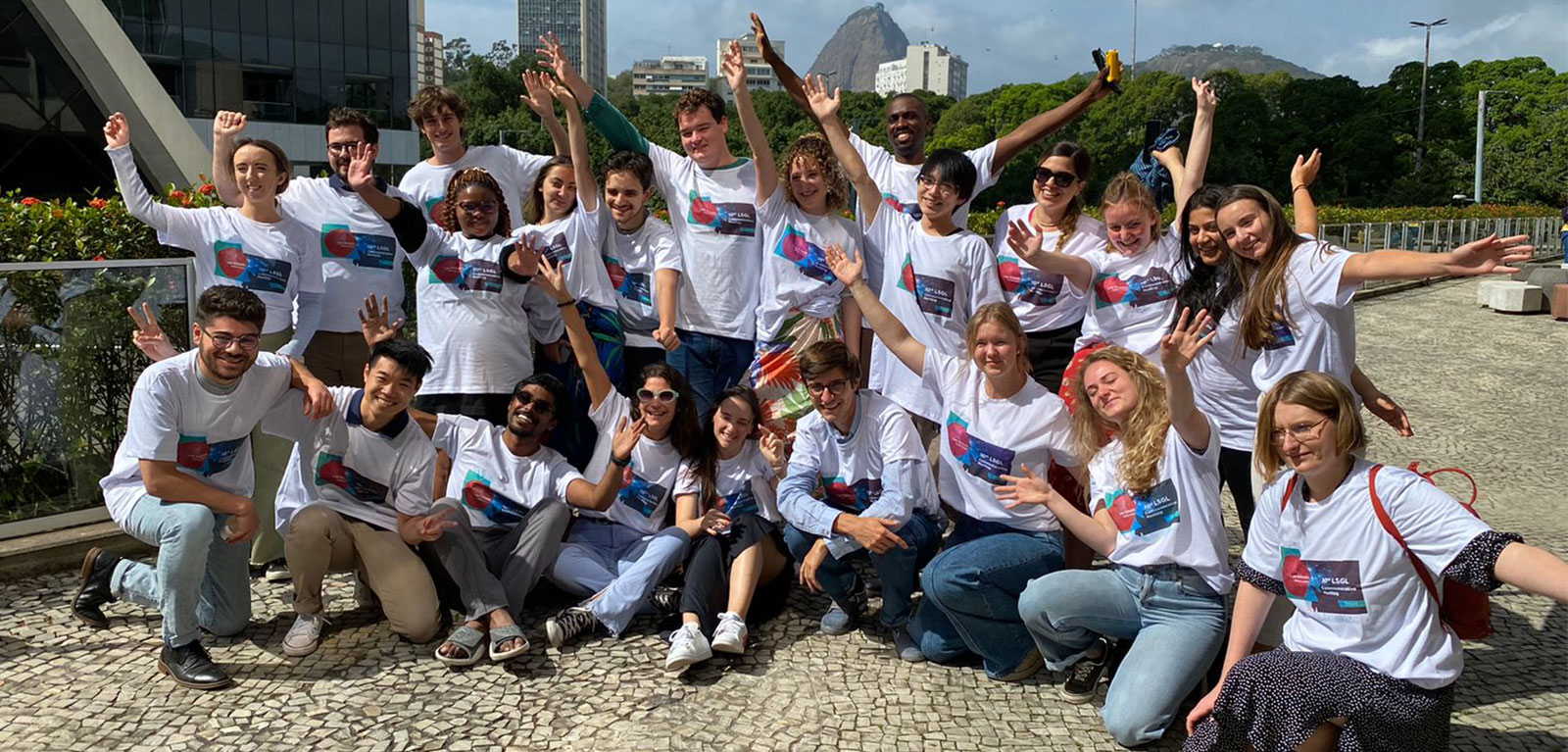 Professor Giancarlo Frosio taught a course on Automation and the Law. PhD students Thomas McInerney and Jordan Leinster and recent LLB Law & French graduate Aoife Taggart participated as students.
The LSGL has a broad mission to provide a platform to, among other things, promote the integration of the globalisation of law into teaching and research within law schools. The summer school offers students an exceptional learning experience by exploring the challenges of the legal profession in an increasingly globalised world.
This year's program took place at the Fundação Getulio Vargas' premises in São Paulo and Rio, with students taking classes in São Paulo from July 18-22, and in Rio later. The course Automation and the Law was co-taught with Nicolò Zingales, Professor at FGV Rio, to an engaging class featuring participants from multiple jurisdictions.
Professor Frosio said, "Next to lively class exchanges, the summer program offered plenty of opportunities of interaction with students--and colleagues from LSGL affiliated universities that joined the LSGL Annual Conference--via extra-curricular actives, including visits to Corcovado and Sugarloaf, parties in Copacabana and soccer games on the beach. Thanks to our host FGV Brazil for an excellent time in São Paulo and Rio!"
PhD candidate Jordan Leinster reflected on the experience,
"The LSGL Summer School offered a unique opportunity to enrich my legal studies by engaging with diverse theories of law and technology through a global lens. Two weeks of interactive teaching at FGV's outstanding facilities in São Paulo and Rio de Janeiro prompted invaluable discussions with professors and students from some of the world's most prestigious universities. These encounters challenged traditional perspectives on contemporary issues orbiting law and technology and inspired new ways of thinking which will enhance my future legal research. The assignments for each of the four modules required students to utilise comparative legal methodologies by incorporating global perspectives within multi-jurisdictional themes. It was a privilege to experience a range of international teaching pedagogies from world renowned experts in some of Brazil's most spectacular surroundings. I would strongly encourage other students to participate in future LSGL events which should holistically expand their global legal knowledge."