Virtual Internships – the time is right to develop your skills and enrich your CV!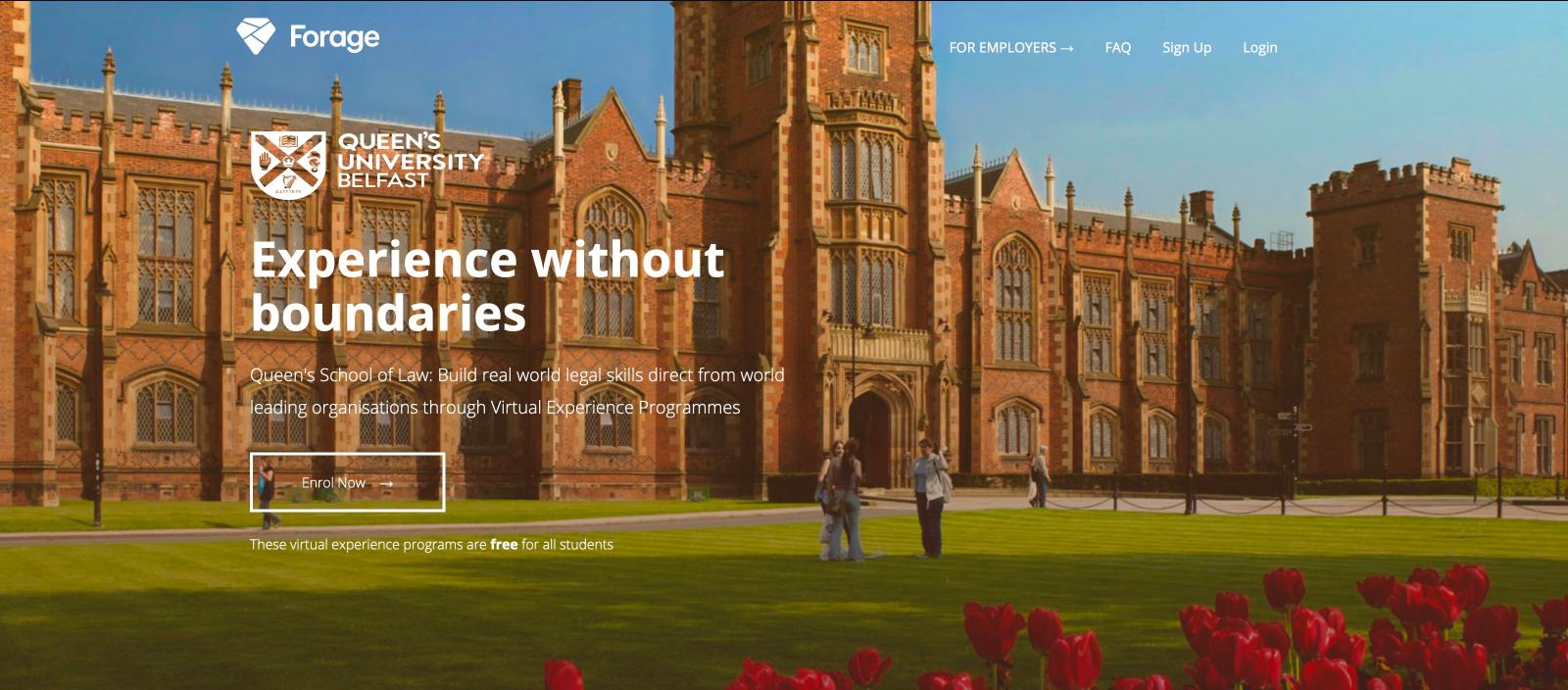 As the Summer approaches, it is an excellent time for students to consider undertaking extra-curricular activity. However, the COVID-19 pandemic has resulted in many such opportunities being withdrawn, or severely limited. This is particularly the case when one considers internships, wherein traditionally students would undertake work experience or project work within an employer's premises.
However, there is alternative option which is genuinely rated by graduate recruiters – Virtual Internships. Some professions, including law, offer a wealth of virtual opportunities for students to prepare and subsequently get hired in robust career disciplines. Many such internships offer courses which combine learning, training, mentoring, and networking.
To assist students in developing their skillsets, our School has partnered with Forage, to enable students to undertake Virtual Internships. Forage is a leading educational technology company, which works with world-leading employers to offer a full suite of virtual experience programmes.
These are open to all students and can be undertaken at a student's own time and pace. Participants can learn career skills from Fortune 500 companies, many of whom operate within the legal sector. The attached flyer details how our QUB student Ryan Lavelle has benefitted – he is now looking forward to undertaking his Training Contract with Clifford Chance.
So, seize the day! To enrich your CV and to ensure you are of appeal to graduate recruiters, visit the Forage site to see the full menu of internships opportunities:
https://www.theforage.com/landing/law/vLu7uPhvchoooxXyc/QUB