Welcoming new Academic Staff
With the new academic year underway, we are delighted to welcome eight new academic staff to the Law School.
Dr Elizabeth Agnew
Elizabeth's research explores the emergence, nature and impact of cyberbullying and sexting behaviours among young people in Northern Ireland. More broadly, her research interests include children's rights, youth justice, online harmful sexual behaviours and issues of consent. She has published work in the International Journal of Children's Rights and is currently working on her monograph 'Cyberbullying and Sexting: Regulatory Challenges in the Digital Age,' due to be published by Hart. She is teaching Torts, Criminal Law and Liability and a module on the regulation of commercial sex.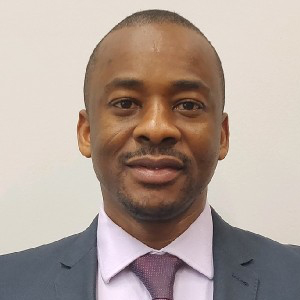 Dr Smith Azubuike
Smith is joining QUB Law School as a Lecturer in Education. He was formerly a Teaching Assistant at the University of Dundee Law School, where he taught Contract and Criminal Law. Smith is a qualified Lawyer called to the Bar to practise as a Barrister and Solicitor of the Supreme Court of Nigeria in 2007. He has worked as Head of Litigation in a Law Firm - Samuel C. Dike & Co. - in Port Harcourt, Nigeria. Smith has been involved in environmental and oil spill litigations and has represented several clients in Nigeria. Before joining Queen's University Belfast, he completed two postdoctoral research projects at the Centre for Energy, Petroleum and Mineral Law & Policy, University of Dundee. He also completed his LLM and PhD at this university.
Smith's research interests include environmental justice, climate change, renewable energy and sustainability, and contractual risk allocation in petroleum activities. His PhD thesis examined how public policy and distributive justice can shape the petroleum industry practice of risk allocation in gross negligence cases to minimise offshore oil pollution. Smith recently completed a postdoctoral research project titled 'Strengthening Nigeria's Response to COVID-19: Renewable Energy for Resilient Healthcare Systems in Rural Areas', with funding support from the Global Challenges Research Fund and the Scottish Funding Council.
At Queen's, Smith will teach Criminal Law, Contract, Evidence at the undergraduate level, and MLAW (Criminal Law). He is open to collaborations in related areas of interest.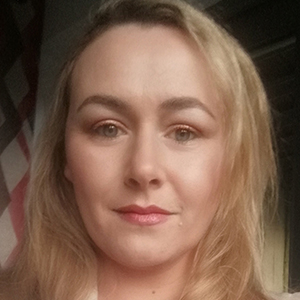 Dr Norah Burns
Dr Norah Burns holds a Bachelor of Laws in Law and European Studies and a Masters in Human Rights in Criminal Justice from the University of Limerick. She was awarded a PhD from the School of Law in Trinity College Dublin and was awarded a scholarship to undertake postgraduate studies in human rights in Kings College London. Dr Burns has a keen interest in clinical legal education and completed a Masters in Third Level Teaching Learning and Scholarship in 2020. She is also the recipient of both regional and national teaching awards. She has received a number of grants for the development of innovative methods of teaching and assessment at third level.
In 2018 Norah was chosen from 13,000 young people in 52 Asian and European states as a future young ethical leader in Europe. She sat on the education panel at the Heads of State summit in Brussels where she was part of a group examining human rights education for children from minority backgrounds. Dr Burns is an Adjunct Assistant Professor of Human Rights at Trinity College Dublin and is a Governing Body member of Technical University Dublin. She is also a board member of the National Women's Council where she works on issues of female representation on boards. Her research interests focus on minority rights, anti-discrimination law, affirmative action and legal education.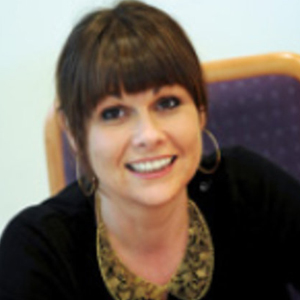 Dr Alice Diver
Dr Alice Diver is a Lecturer in Family Law. A former solicitor, she entered academia in 1993, teaching family law, property law, and human rights. Her research interests include adoption law, human rights, and law and literature. She is the author of a 2014 monograph on origin deprivation entitled 'A Law of Blood-ties: The 'Right' to Access Genetic Ancestry' (Springer) and was co-editor of an essay collection on socio-economic rights: 'Justiciability of Human Rights Law in Domestic Jurisdictions' (2015). She is currently involved with the Korean Adoptee Adoption Research Network (KAARN) delivering the inaugural talk in their 'The Right to Origin' seminar series (2021) and a keynote address at KOROOT's Adoption Truths Day, Seoul, September 2020.
Recent publications include "Monstrous Othering": The Gothic Nature of Origin-Tracing in Law and Literature' (2021) Adoption and Culture, 9 (2) 248-275; 'Covid-19 Health Crises and Human Rights in Italy and the UK: Is an Ethical Rationing of Healthcare Resources Possible?' (with R Pulvirenti, LJMU) in Barbe et al (eds) 'Ethics put to the test of the crisis: L'EPITOGE EDITIONS (2021) (34) 171-178; and 'Equity, Altruism, and the Voice of the Child in An Episode of Sparrows: Perennial Issues of Youth Justice and Child Protection' Children's Literature Association Quarterly (46) (forthcoming, Dec 2021). She is on the editorial board of the Liverpool Law Review. She was a trustee for Kinship Care NI (2014 -2020) and a board member of Apex Housing NI (2013-2021). She has, since 2020, been a trustee for CASCAIDr, a health and social care law advice charity in England.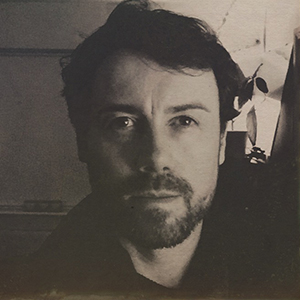 Dr Anthony O'Dwyer
Anthony graduated with a PhD in Law from University College Cork in 2017. He holds primary degrees in law (BCL) and marketing (BBSM). Anthony's research interests lie in the areas of Intellectual Property Law, Copyright, the Artists' Resale Right (ARR), Moral Rights, Music Law and the more broadly the rights of visual artists, performers and musicians. He is also interested in the effect of technology on these creators and their rights. Anthony has published articles on the ARR with the EIPR, IPQ and JWIP, and is currently working on his first monograph.
Dr Clare Patton
Clare is joining QUB as a lecturer in Company Law and Business & Human Rights after previously working as a Lecturer in Education and a Postdoctoral Fellow, both at QUB Law.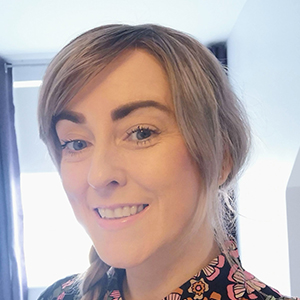 Clare's area of research is the Commercial Determinants of Female and Child health and she uses a Business and Human Rights framework to examine issues falling within this field. Clare was awarded ESRC funding in 2018 to carry out a UK-wide project examining the impact of national 'pink ribbon' campaigns on the health and wellbeing of women with a lived experience of breast cancer. Her work on this project is ongoing and following a pause on progress due to Covid, Clare recommenced her work this summer with large companies and breast cancer charities seeking to implement the findings of her study relating to breast cancer campaigns and how to switch to a more patient-centered approach. Clare also works with a global consortium of researchers, led by the World Health Organisation, to examine how more mothers and families can best access unbiased infant and young child feeding information. Clare's specialist interest in this area is examining how breastfeeding can be protected under international law and her article 'Breastfeeding as a Human Right: Exploring State Obligations in the Context of Infant Formula Marketing' will be published later this year.
Clare is an award-winning educator and her teaching interests include Corporate Governance, Business and Human Rights, and Torts. Clare also designed, from scratch, the interdisciplinary skills development programme for QUB Law students 'Global Skills' which is both innovative and the only programme of its kind in a UK Law School.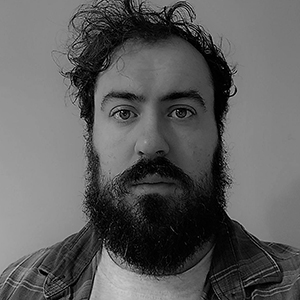 Dr Liam Sunner

Dr. Liam Sunner is Lecturer (Education) in Law and Technology. He joined the School of Law in June 2021. He completed his Ph.D entitled "The impact of TRIPS-Plus provisions in the EU Agreements: Enhanced protection of Intellectual Property or Restriction of Human Rights?", supervised by Prof. Delia Ferri at Maynooth University. Before his appointment at Queen's University Belfast, he was an assistant Lecturer in Law at Maynooth University, where he was awarded a National Teaching Award, and a Teaching Fellow in Dublin City University.
His research explores the intersection of intellectual property (IP) rights and human rights, and how this is centred and shaped by the development of the European Union's External Action Policy. He also maintains an active interest in the related development surrounding the areas of law, technology, and cultural rights.
Dr Michael Vincent

Michael joined Queens University Belfast Law School as a Lecturer in September 2021. He began his career working as a corporate and commercial lawyer in the City of London, gaining expertise advising blue-chip clients across a wide-range of industries. This included a period seconded to a global advertising agency with responsibility for legal and company secretarial matters throughout the EMEA region and Russia. During this time he developed an interest in professional responsibility, and a commitment to the advancement of legal education, ethics, and innovation in legal services delivery to enhance the quality of advice provided to the public and businesses.
He has subsequently developed a portfolio of innovation in teaching & learning within Higher Education, having designed and led courses in response to strategic and policy demands. He was awarded Senior Fellow (SFHEA) status by the Higher Education Academy in 2020, and was awarded his ESRC-LSB funded doctorate by the University of Warwick in 2021. This empirical piece of research considered the effectiveness of the SRA's outcomes-focused regulatory regime in respect of conflicts of interest in large international law firms.