Welcoming new staff to the Law School
2022 sees a further four new staff coming to the Law School.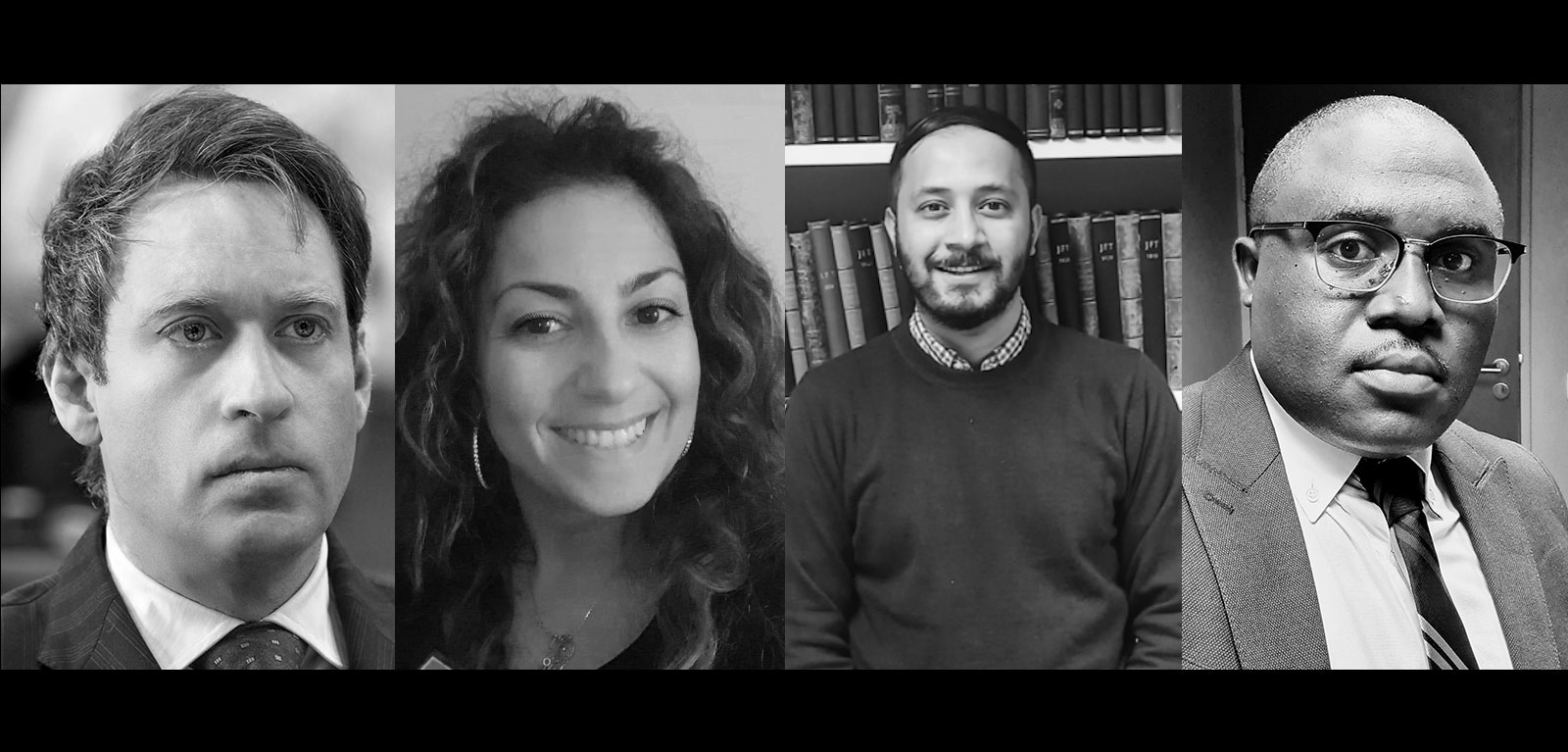 With the new just semester underway, we are delighted to welcome four new academic staff to the Law School.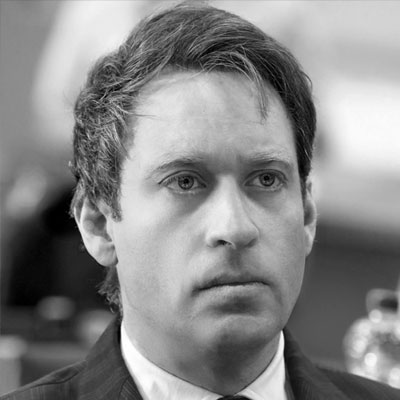 Professor Giancarlo Frosio
Giancarlo is a Profess­or of Law and Technology in the School of Law. He is also a Non-Residential Fellow at the Center for Internet and Society (CIS) at Stanford Law School and a Faculty Associate of the NEXA Research Center for Internet and Society in Turin. In addition, Giancarlo is a Visiting Professor at the LL.M. in Intellectual Property law jointly organized by WIPO and the University of Turin (since 2010), where I also served as the Deputy Director from 2010 to 2013, a Visiting Professor at the University of Turin, School of Management, and a Visiting Professor at the Higher School of Economics of the National Research University in Moscow. Previously, he was an Associate Professor at the Center for International Intellectual Property Studies (CEIPI) at Strasbourg University (2016-2021), where he also co-directed the Master 2 (LLM) in International and European IP Law. Giancarlo also served as the Intermediary Liability fellow with Stanford CIS (2013-2016). At Stanford CIS, he launched the Intermediary liability research focus area of the Center and the World Intermediary Liability Map (WILMap). Giancarlo is a qualified attorney with a doctoral degree (S.J.D.) in IP law from Duke Law School. Additionally, he holds an LL.M. from Duke Law School, and an LL.M. in IT and Telecoms law from Strathclyde University. Giancarlo is the author of numerous legal articles and publications, which can be found at SSRN and Google Scholar. His latest book is titled Reconciling Copyright with Cumulative Creativity: the Third Paradigm and was published with Edward Elgar in 2018. He is also the editor of the Oxford Handbook of Online Intermediary Liability published by Oxford University Press (2020).
Giancarlo's work begins from a central question: how does the law adapt to technological innovation? In this context, interdisciplinary working characterizes his research agenda to the maximum extent, since his primary research interest lies at the intersection of law, technology and the humanities. Giancarlo has dedicated most of my academic career to studying the interface between technology, innovation, creativity, and intellectual property through the lens of international, European and American law. In doing so, he focused on five main research clusters: (I) Intellectual Property (IP) and digitization; (II) IP, public interest, and global justice; (III) history and economics of creativity; (IV) Information Technology (IT), Internet governance, intermediary liability, and platform economy; and (V) legal aspects of Artificial Intelligence (AI) regulation, with special emphasis on IP rights. Giancarlo also developed expertise in areas of law relevant to technology and other interdisciplinary fields, such as history of art, literature, and creativity, sociological analysis of law, and political theory. His theoretical interests—and research method—extend to the uses of history in legal argumentation. In his most original scholarship, Giancarlo uses research in historical materials to investigate how social, economic, and legal concepts and categories change over time.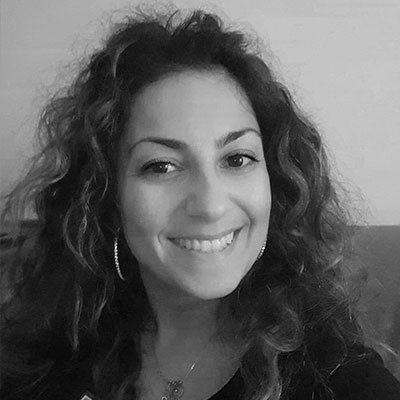 Dr Alessandra Guida
Dr Alessandra Guida is Lecturer in Financial Services Law and Climate, Justice and Human Rights. She joined the School of Law in January 2022 as a Lecturer in Law. Before her appointment at Queen's University Belfast, she was Research Assistance at UNSW Sydney – School of Global and Public Law, Sydney (Australia), where she worked on the international (RG191039) Mining the Deep Ocean project. She was also a sessional teaching academic at Macquarie Law School, Macquarie University, Sydney (Australia), where she had teaching responsibilities in several areas, such as Foundations of Law, International Trade and Finance, International Law, and Law, Lawyers, Society. Prior to her position at UNSW Sydney and Macquarie University, she worked as a lawyer at an Italian law firm.
She holds an LL.B. & LL.M. in Law (Single 5-year cycle Degree/Combined Bachelor and Master), from the University of Bologna - Faculty of Law (Italy). She wrote her LL.M Dissertation at Tilburg Law School, University of Tilburg (Netherlands). She also holds a Ph.D. in International Trade Law, International Environmental Law, and International Human Rights and a Master of Research (MRes) in Law, which received High Distinction from external examiners, from Macquarie Law School, Macquarie University, Sydney (Australia), where she was a recipient of the prestigious and highly competitive International Research Training Pathway (iRTP) scholarship and International Macquarie University Research Training Program (MQRTP) Scholarship. Her doctoral thesis was considered by external examiners to be in the top 5% of doctoral level research in the fields of International Trade Law, International Human Rights, and International Environmental Law.
Her primary research interests include International Environmental Law, International Human Rights, International Trade Law, especially in relation to international technology trade and its impact on human rights and the environment, International Law, Health Law, and Sustainable Development. Dr Guida is the author and Guest Editor of several papers that have been published or are forthcoming in leading edited collections and peer-reviewed journals.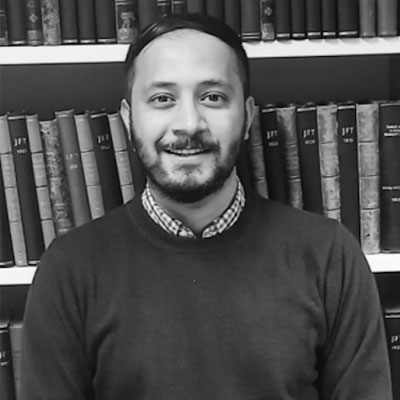 Dr Pratyush Nath Upreti
Dr. Pratyush Nath Upreti is a qualified lawyer in Nepal and holds a Ph.D. from Sciences Po, Paris, an LLM from Maastricht University, Netherlands, and a BSc.LLB(Hons) from KIIT University India. Before joining the School of Law, Queen's University, he has held research positions at the University of Helsinki and Max Planck Institute for Innovation and Competition, Munich.
His research focuses on the intersection between International Intellectual Property (IP) Law, World Trade, and International Investment Law. His interest lies in policy issues related to IP, sustainability, and innovation; and interfaces of IP with other branches of International Law and interested in interfaces of different legal regimes in international law with a focus on Asian Legal Studies (particularly South Asia).
His research outcomes have received awards and have been published widely in leading International Journals including the American Journal of International Arbitration, European Intellectual Property Review, International Review of Intellectual Property and Competition Law, Journal of World Intellectual Property, Journal of World Trade, Oxford Journal of Intellectual Property & Practice, among other, and is currently preparing a monograph with Edward Elgar.
He has acted as a consultant in private sector development projects focusing on IP, trade, and investment for the European Union (EU) funded projects. He has also represented an international organization at the General Assembly of the World Intellectual Property Organisation (WIPO). He also serves as an expert for the United Nations Conference on Trade and Development (UNCTAD).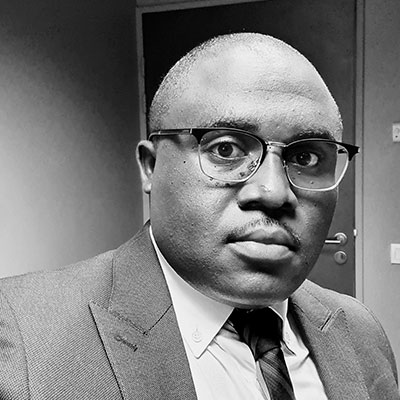 Dr Regis Simo
Dr Regis Simo is Lecturer in Law at Queen's University Belfast. Before joining QUB, he was a Senior Researcher at Mandela Institute, School of Law, University of the Witwatersrand, Johannesburg, South Africa. Prior to that, he was a research and teaching fellow at Università Commerciale L. Bocconi, Milan, Italy. He is also a former Marie Curie Fellow (DISSETTLE) at the University of St. Gallen, Switzerland. Dr Simo research interests focus on public international law, international economic law, WTO law, law and development, and African regional integration. His work also explores non-economic concerns such as labour standards, environment, and sustainable development issues. More recently, his research has focused on legal and policy issues emerging from the Agreement establishing the African Continental Free Trade Area (AfCFTA), as well as on Brexit and trade-related issues with African, Caribbean and Pacific (ACP) countries.
Dr Simo has also worked as a consultant on several trade-related technical assistance projects in Africa on issues such as trade in services, trade facilitation, and regional trade agreements. He is an Editorial Board Member of theGerman Law Journal, the African Journal of International Economic Law, and the International Journal of Public Law and Policy (IJPLAP).
Dr Simo holds a PhD in International Law and Economics from Bocconi University (Italy), an LLM in International Trade Law from the University of Fribourg (Switzerland), a MSc in Comparative Law, Economics and Finance from the International University College of Turin (Italy); and an LLB from the University of Buea (Cameroon).