Dr Conall Mallory wins SLS 2023 Best Paper Prize
The Society of Legal Scholars offers a prize for the best paper presented at a subject section session at the Annual Conference.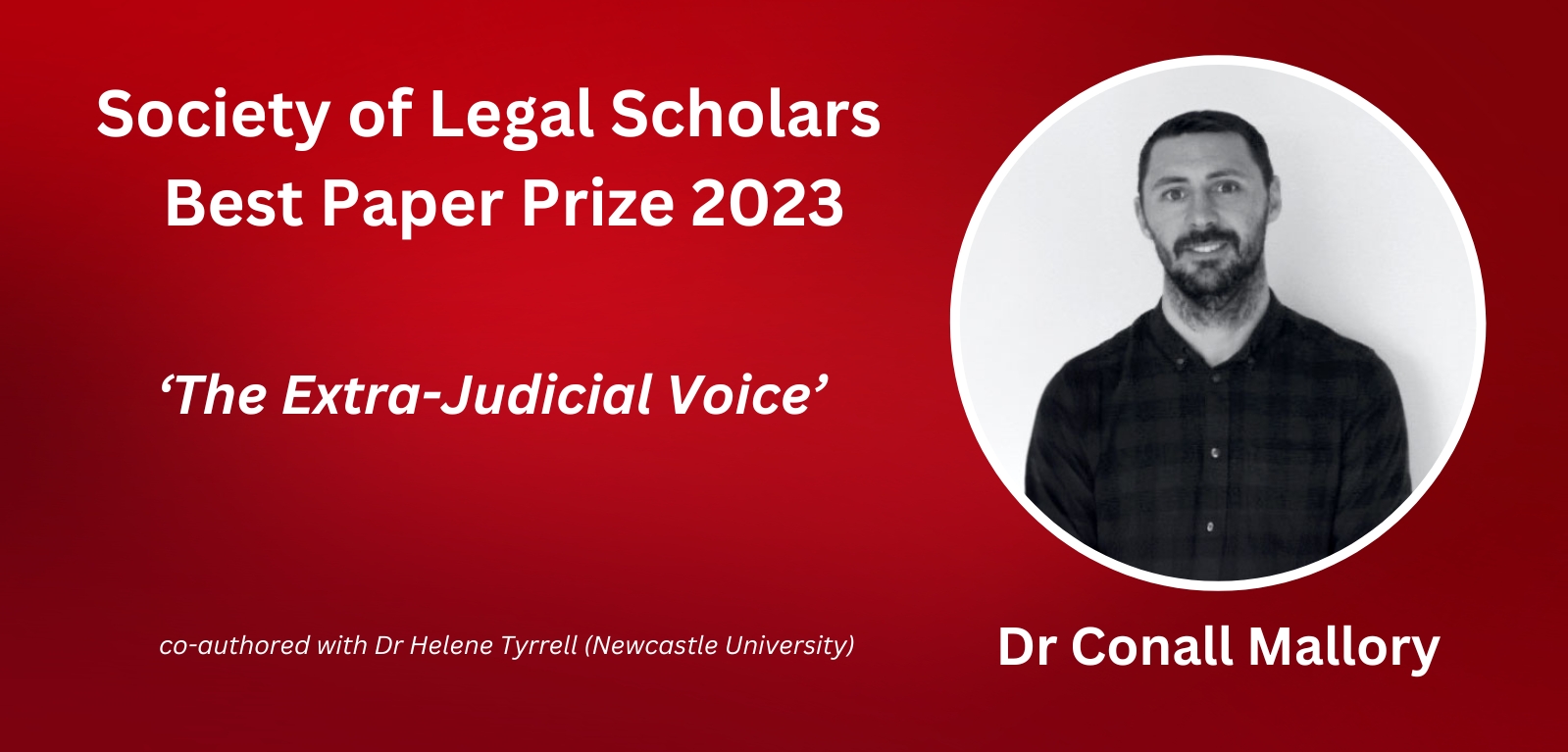 The School is pleased to congratulate Dr Conall Mallory on his success in winning the Best Paper Prize at the Society of Legal Scholars 2023 Annual Conference at Oxford Brookes. Dr Mallory's paper 'The Extra-Judicial Voice' was co-authored with Dr Hélène Tyrrell (Newcastle University) and is based on a series of 13 interviews with serving and retired senior judges from England & Wales, Scotland and Northern Ireland. The paper will be published in a forthcoming edition of Legal Studies.
Dr Mallory joined the School in January 2023 having spent the previous six years teaching at Newcastle Law School. He is an expert in international human rights law and is currently acting as the Director of the Human Rights Centre at QUB. Conall's previous research has engaged with debates over where and when human rights obligations apply. His first monograph Human Rights Imperialists: The Extraterritorial Application of the European Convention on Human Rights (Hart, 2021) was shortlisted for the Peter Birks' Prize for outstanding legal scholarship.
Dr Mallory said: "We are delighted to win the award for best paper at the SLS annual conference. The paper is the first output from an extended project we have been working on concerning extra-judicial communication, i.e. when judges communicate outside of legal judgments. We are in the process of editing a wider collection on extra-judicial outputs and have plans to continue our engagement with both domestic and international judges on their discourse beyond the bench".