Funded PhD opportunities on the LINAS Programme.
Are you looking for a cutting-edge PhD programme that offers the opportunity to explore the transformative impacts of big data, artificial intelligence, legal tech, machine learning and other AI-related technologies on the way we live our lives?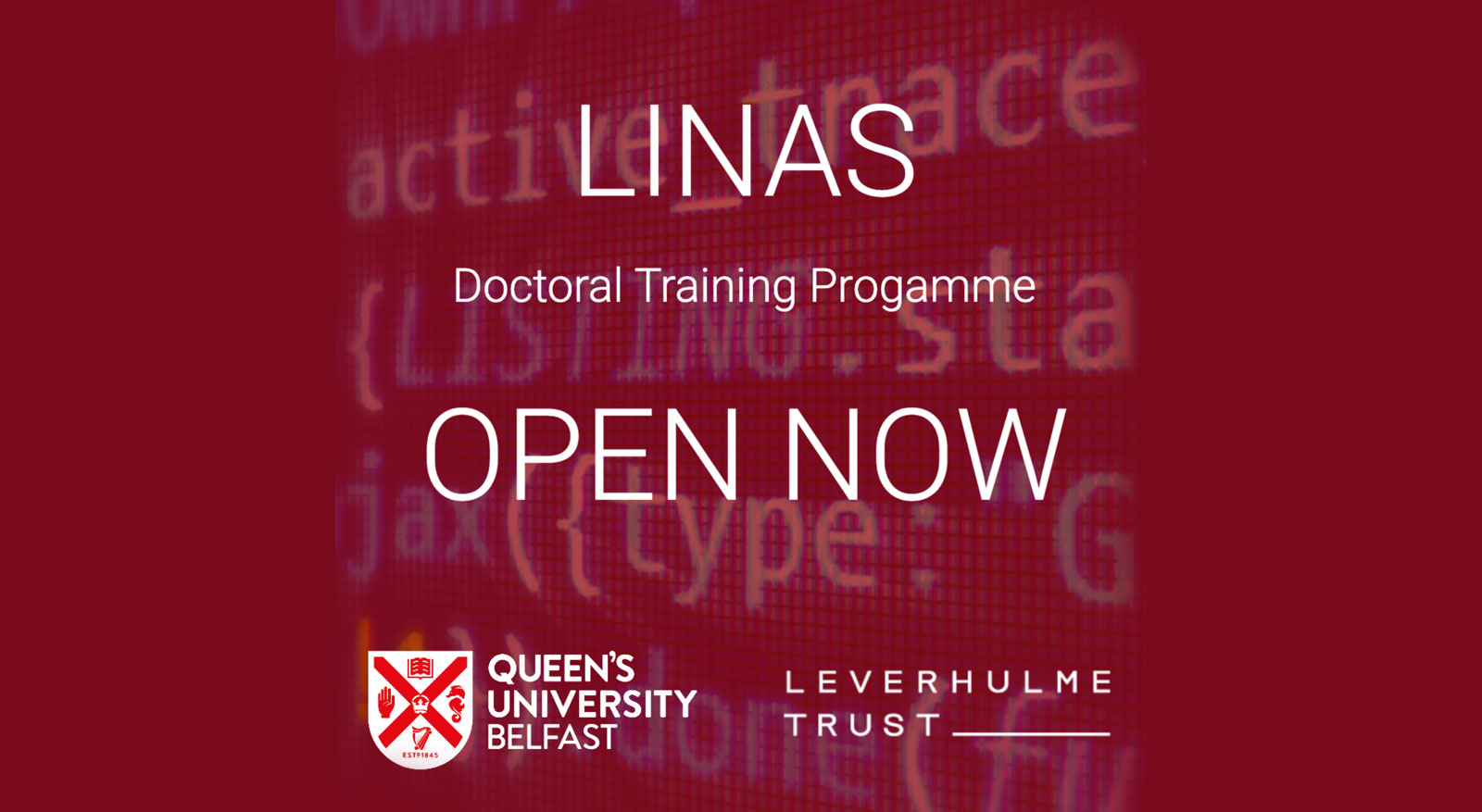 There are fully funded PhD opportunities for Socio-legal scholars with the Leverhulme Interdiscipinary Network on Algorithmic Solutions (LINAS) from September 2023. The LINAS Doctoral Training Programme (DTP) is developing a cohort of Doctoral Scholars who can address the implications of massive-scale data processing, artificial intelligence (AI) and machine learning (ML) for both the actual operation of algorithmically driven public decision-making in wider society, and within science and engineering. Applications are welcome for any of the projects listed including one on the effects of legal technology on the practice of law. Alternatively applicants can propose their own project within the terms of the overall LINAS themes. For socio legal applicants an interest in information technology is necessary but no particular technical or computing skills are required.
Scholarships covering full tuition fees and stipend are available to UK and Republic of Ireland students. (EU and other international students are also very welcome to apply. Such students will be required to fund their own fees at the Queen's University Belfast international fee rate (£18.9.k or £23.85k per annum), but LINAS can provide both the maintenance award (approximately £15.6k per year) and a contribution to the fee of £4.5k per year. )
Further details on how to apply are here and the closing date for the second round of applications is 10th March 2023.
Further inquiries to John Morison (j.morison@qub.ac.uk) or Ciaran O'Kelly (c.okelly@qub.ac.uk ) are welcome.