The County Antrim Grand Jury Bursary open for application
County Antrim Grand Jury Bursary Application closes Friday 28th July 2023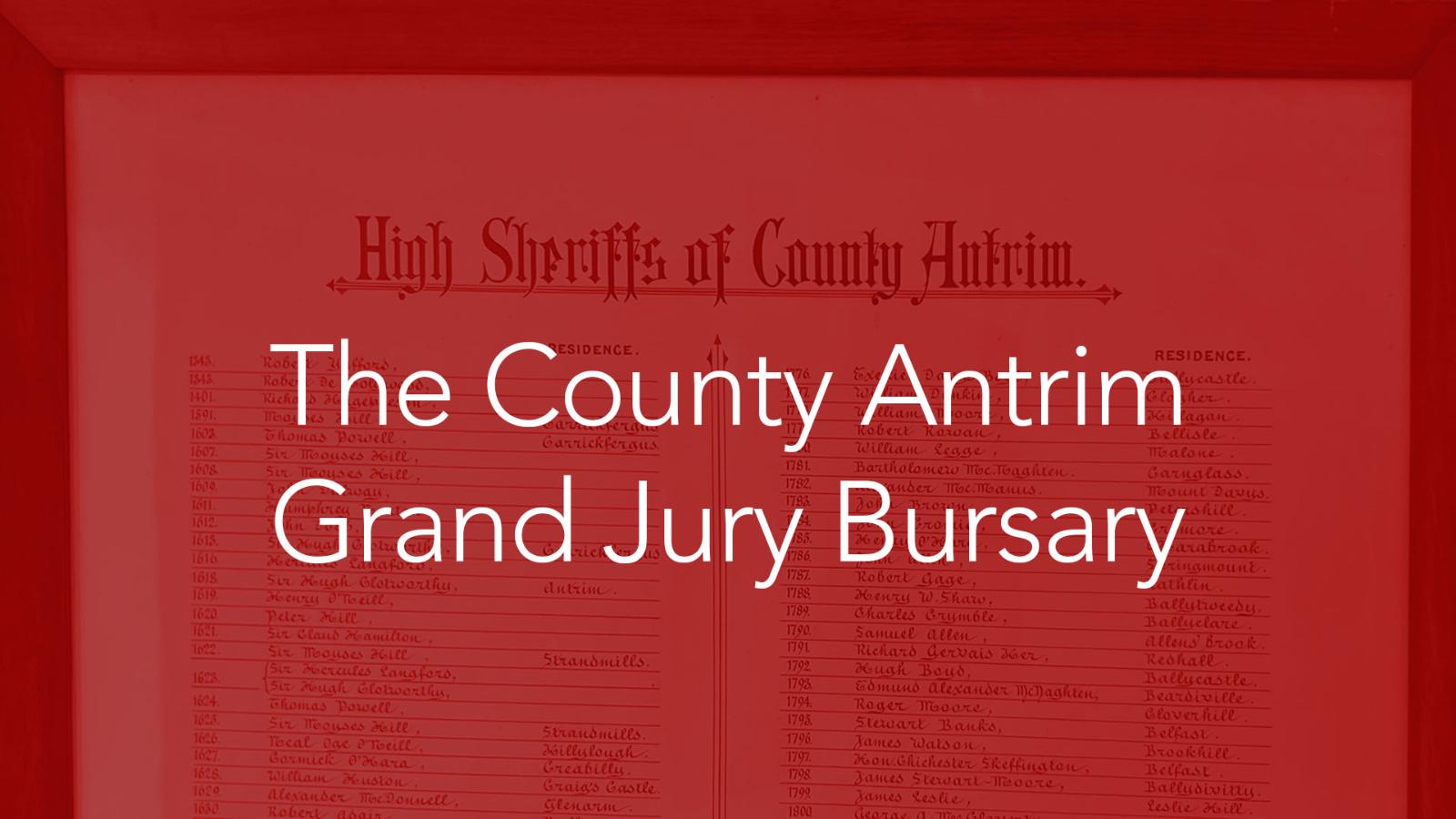 Attention all law students! We are excited to announce that the prestigious County Antrim Grand Jury Bursary is now accepting applications for the 2023 academic year. If you are a dedicated student pursuing legal studies and seeking financial assistance for research or studies involving visits outside Northern Ireland, this is an incredible opportunity for you. The bursary, worth up to £1500, can be utilised for expenses and outlays such as the cost of approved books and other approved expenses relevant to your legal studies.
To apply, simply email your application outlining your current legal studies' status, along with one relevant written reference, to c.a.farrell@qub.ac.uk by 12pm on Friday, 28th July 2023. For more information, please visit the County Antrim Grand Jury Bursary page on the Queen's University Belfast website. https://www.qub.ac.uk/Study/funding-scholarships/ahss/SchoolofLaw/CountyAntrimGrandJuryBursary.html#overview
Some of our previous winners were awarded the scholarship for expenses to attend a symposium or in relation to travels for research in relation to their Master's dissertation or fieldwork for their PhD course.
Don't miss this amazing chance to enhance your legal education and broaden your horizons!