Careers in Law Insight Programme (CLIP) 2020 Launched in the Hub
Supporting student skills development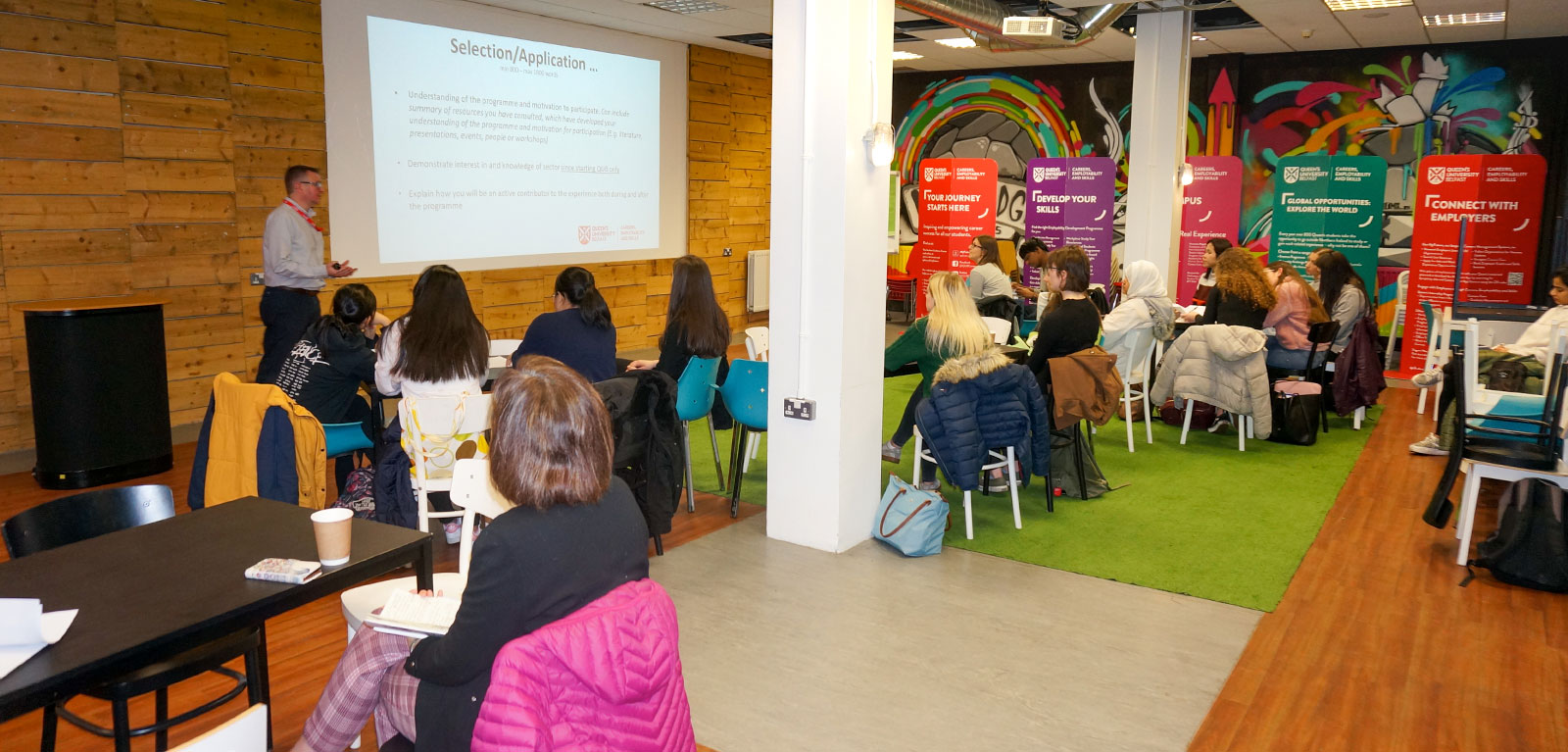 On Thursday 30th of January 2020, the Careers, Employability and Skills Department in Queen's launched their annual Careers in Law Insight Programme during an information session in the Student Guidance Centre. Also widely known as the "Belfast Law Tour", this programme consists of structured visits and networking sessions to allow students to gain workplace insights as well as meaningful connections with senior professionals, recent graduates, and alumni.
The programme offers student opportunities to hear from barristers and solicitors in a variety of practice areas, including individual training pathways available in Northern Ireland, the Republic of Ireland and England & Wales.
This programme is open for 25 Law and 5 Non-law students in Queen's and application closes on Monday 17th of February 2020. For more information on how to apply, please visit MyFuture.