Washington & Lee University professors visit the School of Law
Professors Michelle and Mark Drumbl from Washington & Lee University visit the School of Law
Michelle Lyon Drumbl is the Robert O. Bentley Professor of Law at Washington and Lee University School of Law and Director of the school's Tax Clinic, which provides pro bono legal assistance to low-income individuals in their income tax disputes with the U.S. Internal Revenue Service. Professor Drumbl's scholarship focuses on the intersection of poverty, tax administration, and fiscal policy. Her recent book, Tax Credits for the Working Poor: A Call for Reform (Cambridge University Press, 2019) identifies shortcomings in how the United States delivers social benefits through its tax system and gazes elsewhere - to programs abroad - to reimagine possibilities for improving administration of the earned income tax credit and bolstering the credit's effectiveness. Her current research interests include the increasing automation of tax administration and the role of tax policy in economic justice and societal transition.
Prior to joining Washington and Lee, Professor Drumbl was an attorney at the IRS Office of Chief Counsel, where her work focused on the legal interpretation of bilateral income tax treaties and other cross-border taxation issues for the U.S. government. Professor Drumbl holds an LL.M. in Taxation from New York University, a J.D. with honors from George Washington University, and a B.A. in Political Science from Emory University.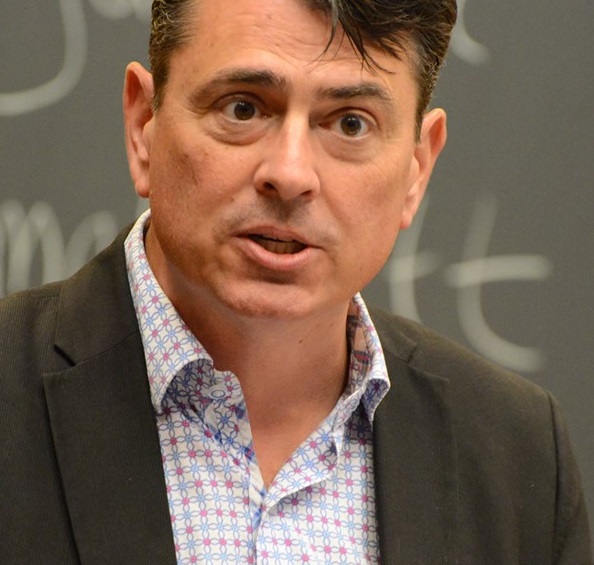 Mark Drumbl is the Class of 1975 Alumni Professor at Washington and Lee University, School of Law, where he also serves as Director of the University's Transnational Law Institute. His research and teaching interests include public international law, global environmental governance, international criminal law, post-conflict justice, and transnational legal process. He is the author ofReimagining Child Soldiers in International Law and Policy (OUP, 2012),Atrocity, Punishment, and International Law (CUP, 2007), and co-editor of the Research Handbook on Child Soldiers (Elgar, 2019). He is currently writing about punitivity in international investment law, cultural property and political transition, and how law and transitional justice should (or should not) engage with collaborators and informers who had colluded with unjust regimes. While at Queen's he hopes to advance on each of these projects but mostly the one about collaboration.