Lawyers Without Borders QUB Student Division – Women in Law Panel Discussion
Experiences of Women in Law.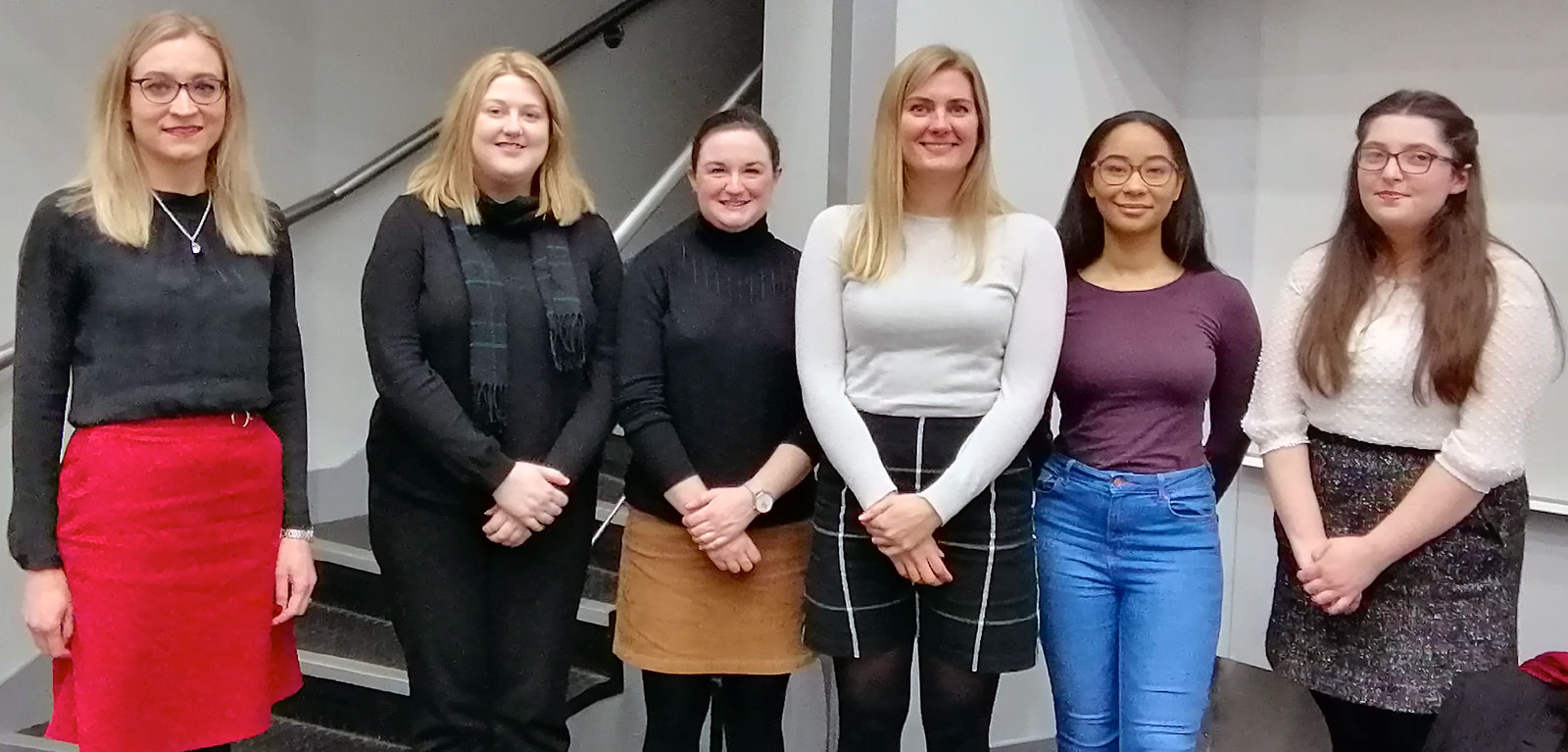 On Wednesday 13th November, the 'Lawyers Without Borders' Student Division at QUB hosted the Women in Law panel featuring Dr Cheryl Lawther, Dr Amanda Kramer, Ms Sarah Craig, and Dr Paulina Wilson. The discussion focused on the opportunities and challenges they faced in the legal field as women, both within practice and academia, and how those experiences inspired and empowered their career journeys.
The session was composed of a series of questions ranging from their first points of entry into legal studies to their progression and career experiences, personal challenges, and advice to students.

Some memorable words of encouragement:
"Find your passion and pursue it. Take every opportunity that comes your way. Don't assume that a door won't be open, you won't know unless you try that door. Don't be afraid to kick that door down."– Dr Cheryl Lawther
"I often struggled with imposter syndrome, the biggest challenge is overcoming that and being assertive. Go ahead and apply for jobs even if you don't believe you're qualified. Don't limit yourself." – Dr Amanda Kramer
"Surround yourself with supportive people. Draw your inspiration from mentors. Ask questions." – Ms Sarah Craig
"If you start doubting yourself, that will undermine your confidence. These are self-imposed, self-limited beliefs. We think we are not experts, but we are experts." – Dr Paulina Wilson

For more information and details of other events hosted by Lawyers Without Borders QUB Student Division, visit their official Facebook page here: LWOBQUB