Pathways Opportunities Programme 2019
Whetting the legal appetite and widening participation.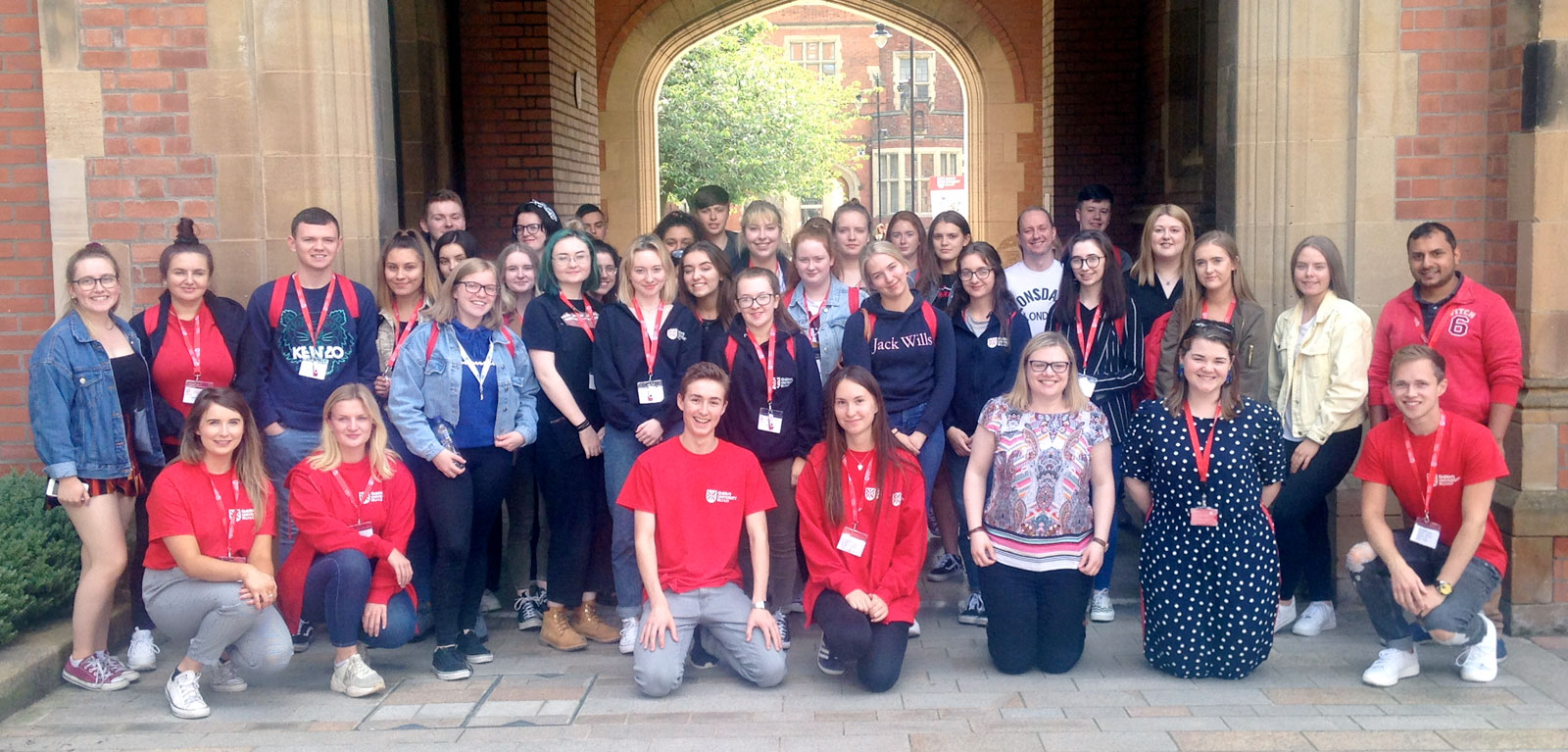 The University's Pathways Opportunities Programme has run in each of the last three years and the School of Law has been involved since its inception. Its aim is to widen access to the University's undergraduate degrees for pupils from disadvantaged backgrounds in Northern Ireland.
In 2019 almost 40 school pupils currently in Year 13 took part in the Law School's Programme. They visited the School for single days in January and April and attended a week-long residential at the end of July. Their interaction with the Law School – mainly through classes and events organised by a group of committed doctoral students – was intended to give them a flavour of university-level education in general and of legal education in particular.
Very few students who begin a law degree at university have ever studied law before, so this Programme is unusual in providing a taster of what studying the subject is like. They also get the chance to talk to a number of current law undergraduates who serve as 'Academic Guides' during the course of the Programme.
At the end of the residential the school students are required to sit a test and submit a learning diary. On the basis of their performance in those assessments, and of how they participated in the classes they attended, they can be offered a one- or even two-grade reduction in the entry requirements if in the following year they apply to study law at Queen's. The normal entry requirements are AAB at A level.
Nearly all of the pupils who benefited from the Programme in 2017 and 2018 went on to apply to study law at university, including Queen's. The Programme has therefore been successful in whetting students' appetite for the subject. Even if they do not go on to take a law degree they gain in confidence and maturity from their exposure to a university environment for a number of days.
We are very grateful to the doctoral students who gave of their time to this very worthwhile activity – Saad Al-Mohammed, Rebekah Corbett, Sarah Craig, Andrew Godden, Justyna Granacka, Lydia Griffith, Gillian Kane and Rebecca Stevenson.