QUB Gender Network receives Annual Fund Award
Enhancing the student experience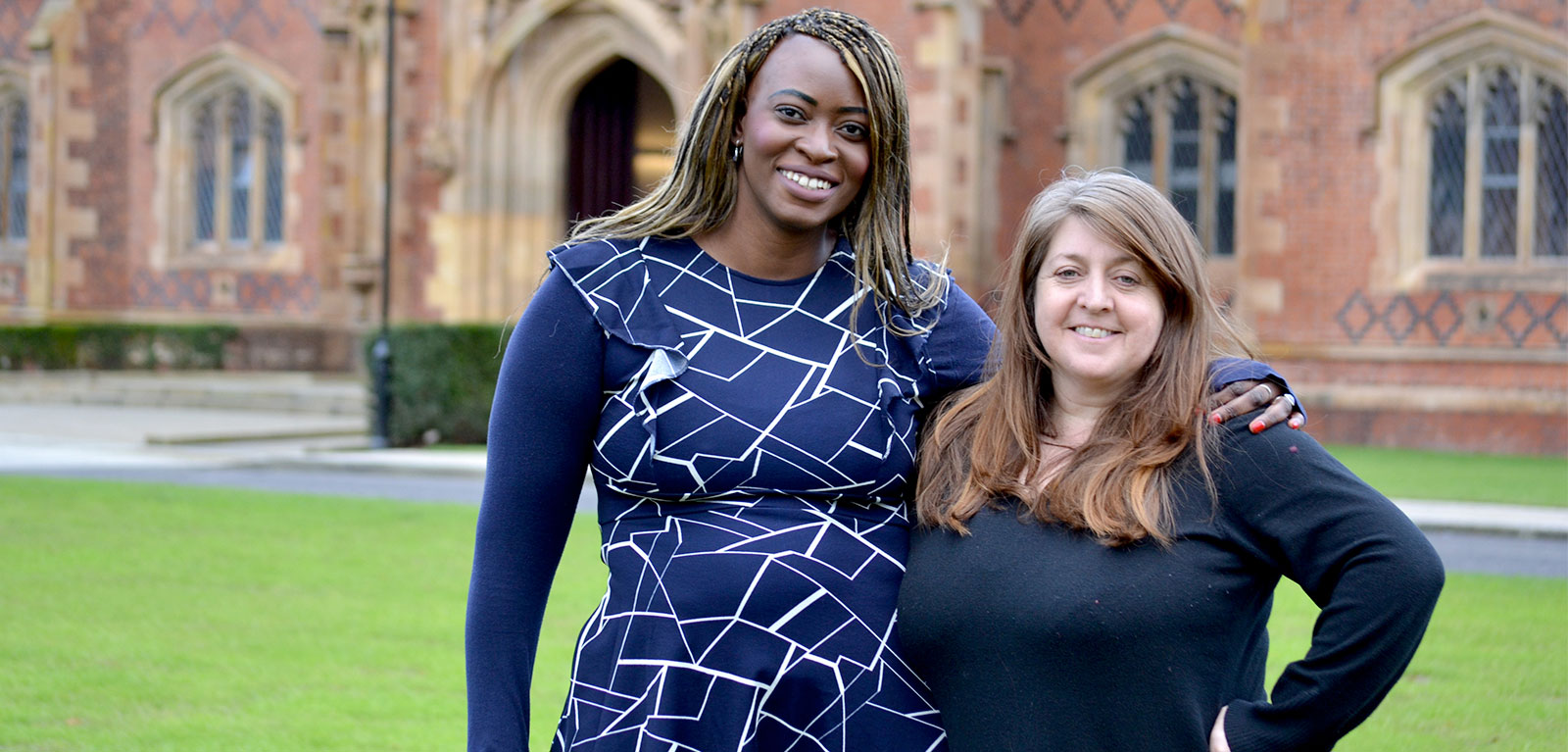 Dr Yassin Brunger and Dr Gillain McNaull (Co-Directors) of the QUB Gender Network have received an award from the Queen's Annual Fund. The Gender Network is an interdisciplinary staff and student research network running across the Faculty of Arts, Humanities and Social Sciences that boasts an impressive track record of transformative events focused on tackling gender inequalities. Particular highlights from 2019 include:
Two-day conference - Gender, Social Justice and Innovation Conference in partnership with the QUB Students Union (May 2019)
Everyday Sexism panel (May 2019) with speakers Gail Redmond, (Irish Football Association); Rachel Woods (Green Party); Winnie M. Li (activist and co-founder of the UK Clear Lines Festival)
One day conference - Undoing degradation by design with local activists Larne House Visitor Group centred on issues affecting refugees and asylum seekers (June 2019).
Sisters Inside: Why is Women's Imprisonment a Feminist Issue? co-run with a local feminist collective 'Reclaim the Agenda' for International Women's Day event (March 2019)
QFT Screening: Documentary Film 'RBG' followed by 'Diversity in Legal Representation' Panel featuring The Hon. Mrs Justice Siobhan Keegan; Mrs Suzanne Rice; President of the Law Society NI; Mrs Sarah Ramsey; President of the Bar of NI. (Jan 2019)
Thanks to the award from the Queen's Annual Fund the Gender Network will continue its dedicated work for gender justice while engaging civil society and bringing the community into the academy.
There is much more to come for 2020!
Media
Keep up to date with activities by following
Twitter - @Gender_Network
Facebook -https://www.facebook.com/QUBGenderNetwork/
https://www.qub.ac.uk/alumni/QueensUniversityofBelfastFoundation/AnnualFund/