Successful School of Law Event Strengthens Links with Employers
A successful Employer Roundtable event, hosted by the School of Law within Queen's University, has strengthened university-industry links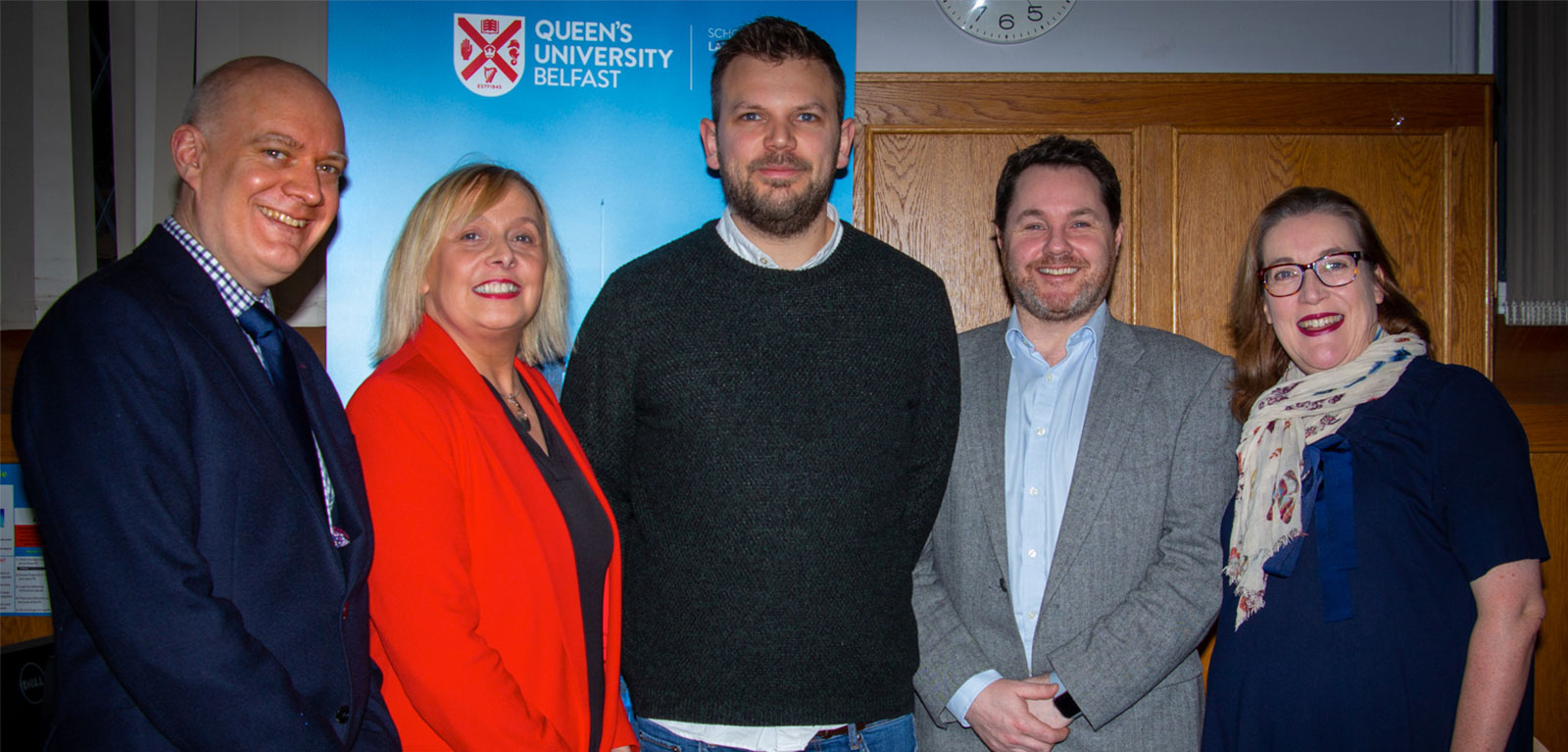 Over 50 business representatives attended the event on the morning of 28th February, which explored how the School of Law could best factor in employer needs, when devising future qualification and career pathways.
The event enabled a two-way flow of information, teasing out the talent pipeline needs of employers, and enabling lecturers to share information on flagship undergraduate and postgraduate courses, which to date have assured a regular flow of highly qualified students into industry.
The event also focussed on the value of work-related learning, recognising that employer contact brings a range of benefits to students. These benefits include enhanced subject engagement, personal development and improved graduate employment outcomes. The event explored the challenge of how to provide opportunities for work-related learning and employer contact in ways which would integrate and complement the curriculum, engage and develop the students, thus benefiting employers in Northern Ireland and further afield.
During discussions, employers spoke about the resources they invest in applicant attraction and selection. It is hoped this dialogue between business and academia will ultimately contribute to education pathways being better tailored. It should assist employer partners to find the talent they need to drive and sustain organizational growth, whilst also helping the School of Law to support students' development so they can flourish post-graduation.
Robin Hickey (Head of the School of Law) noted "legal education is at its best when it is embedded in the community. Today's workshop is part of our commitment to embed social and employer partnership at the heart of the curriculum. Our students have had a lot of success through existing links, for example on our LLM in International Business Law including placement. We welcome this opportunity to explore those links further as we innovate to support our students in developing the legal and technological skills they will bring to the graduate workplace.
Media
School Contact:
Name: Deirdre Timoney
Telephone: 028 9097 3405
Mobile: 07714 755305