Coming to QUB Law with a PhD scholarship to shift the discourse
Well done Tamara Tamimi—one of a cluster of talented researchers joining QUB Law following the award of a prestigious scholarship to fund her doctorate.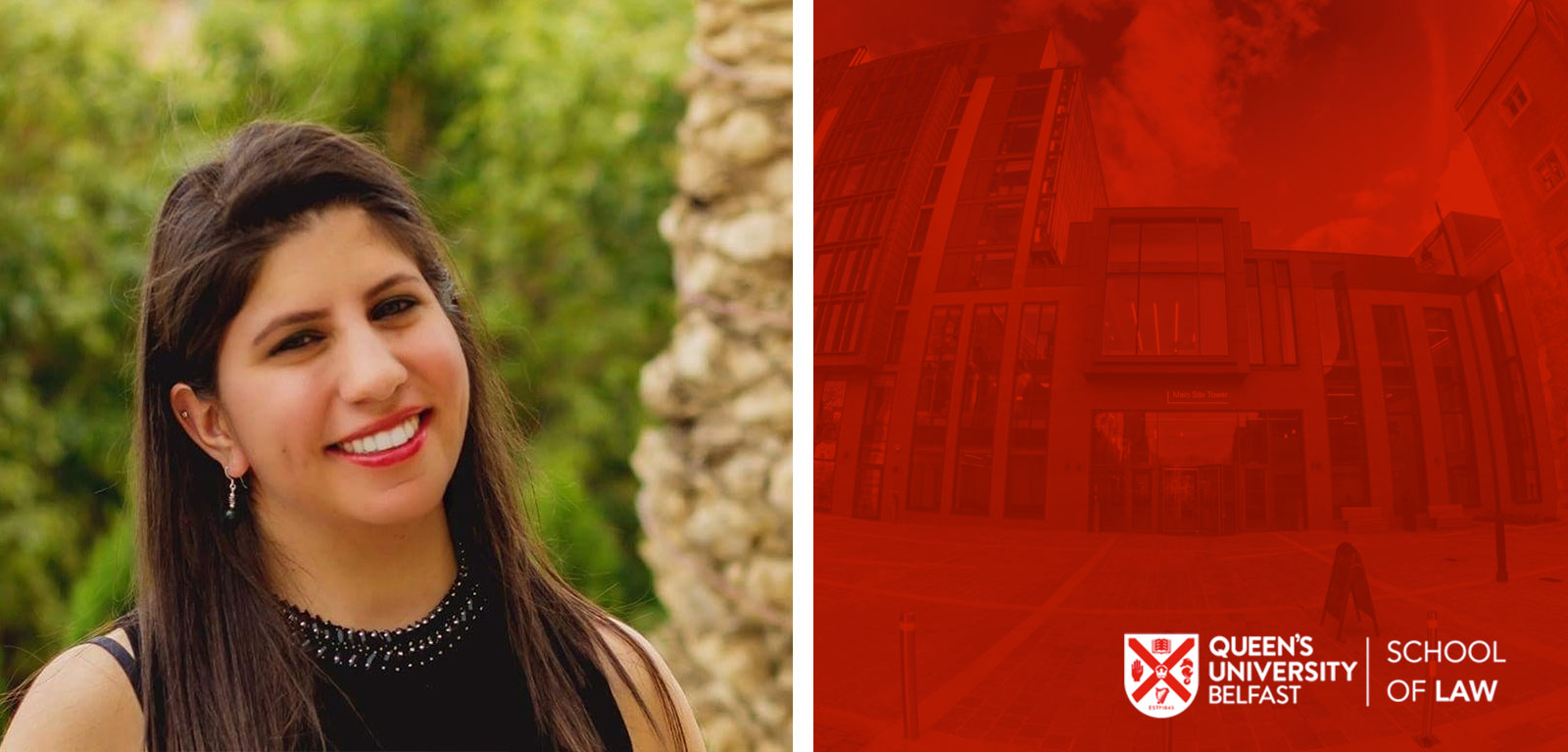 Tamara, a Palestinian from Jerusalem, has a Master's in Human Rights Law from SOAS, University of London, and currently works as a research fellow on the AHRC-funded project "Palestinian Bedouins at Risk of Forcible Displacement: IHL Vulnerabilities, ICC Possibilities" and as a political economy analyst on Takamol, an FCDO-funded project. Tamara's PhD entitled "Delivering Justice for Palestinians through International Law? Between Perceptions and Fulfilment" is supervised by QUB Law's Dr Alice Panepinto and Professor Carsten Stahn, both specialists in public international law, alongside Dr Una McGahern from Newcastle University, who specialises in politics of Israel-Palestine.

The importance of Tamara's project, implemented in collaboration with the Community Action Center of Al-Quds University, lies in determining the "relative effectiveness" of international law in delivering justice to Palestinians through the presentation and analysis of empirical data on conceptions of access to justice. As Tamara explains "the PhD provides an opportunity to shift the discourse around Palestine from one that focuses on statehood to one that centralises access to justice within a decolonisation framework". Tamara is excited to be embarking on this journey: "Undertaking research at the PhD level is a dream come true … I am honoured to be able to do that at Queen's University Belfast, a venue for cutting edge research on access to justice in fragile contexts." Tamara's supervisors are delighted to be working with her: "Having worked with Tamara on the 'Palestinian Bedouins at Risk' project I have appreciated her outstanding research skills first hand; supervising her PhD will give us another fantastic opportunity to work together on a crucial yet under-researched aspect of justice for Palestinians." Dr Alice Panepinto said.